We've all had "crappy jobs"—as restaurant servers, part-time personal assistants, or tanning salon desk attendants. While some of these jobs are just a grind, many are valuable, positive experiences. They can teach us a new or unusual skill set, they can position us to observe human behavior from a different vantage point, or they can guide us in the direction of what we do (or don't) want to do.
Here, the founders of some buzzy startups share stories from their favorite dead-end jobs and how those experiences inform how they built their careers and run their companies today.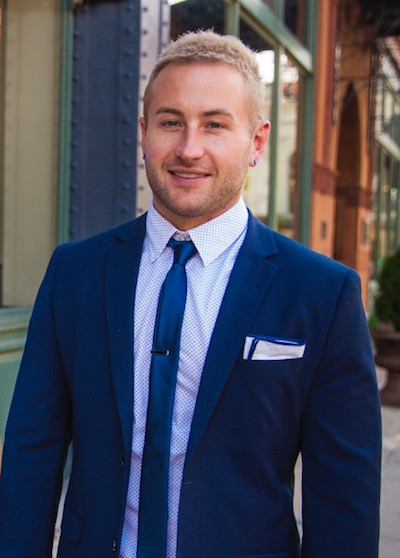 Matt Letten, co-founder of Vegan Bros
"I was home from college for the summer and wasn't having any luck finding a summer job," says the member of Portland's WeWork Custom House. "So, I went to the local temp agency. All they had available was a factory job connected with the automotive industry. I quit after two weeks. It was slow, repetitive, monotonous, and pretty grueling manual labor. It just wasn't for me. But, it really did confirm my aversion to being told what to do, and really affirmed my desire not to spend my life doing backbreaking labor. I wanted to leave a dent on the world.
Some could think, 'What a lazy piece of [rubbish]. He couldn't handle a factory job.' Yet many of the creators out there are thinking, 'I know exactly what he means.' The fact is, once I found what I was passionate about, I gladly burn the midnight oil because I love what I do."
Ryan Kim, CEO of Venture X Advisors
"Sophomore year in college I took a semester off to work at a pizza shop delivering pizza," said the WeWork FiDi member. "This wasn't exactly the job you were proud to chat about with your friends, but with me it certainly was. Taking double shifts each day, I made about $1,200 per week in cash plus $6 per hour. At 20, I was able to stack up enough to cover the next year of college travels and fun. While it didn't support my ventures, it did get me used to working 70-plus hour weeks at a young age which now just seems normal under my sixth venture, Venture X."
Sarah Maiellano, co-founder of the Homemade Gin Kit
"When I turned 16, I got my first job: as a dreaded telemarketer. All summer long, I called people all over the country selling newspaper subscriptions. I became an encyclopedia of small cities and local newspapers. But the job was hard: who wants to be hung up on, yelled at, and propositioned over the phone for 20 hours a week?
I took the job because it paid almost double what my friends working retail were making. I didn't want a minimum wage job; I believe that you can almost always find a better situation than the average, if you're creative and patient. I earned commission, so I hustled.
After college, when I got my first job in PR, I was well-positioned to pitch newspapers in states across the country, since I knew about most of them already. Telemarketing itself was tough, but it introduced me to media markets all over. I still crush Jeopardy when 'newspapers' is the category."
Omar Qari, co-founder of Abacus
"I worked at this startup, Cflix, back in 2003 when I was still in undergrad at Wake Forest University. It was like a post-Napster video streaming service that with 20/20 hindsight obviously got hosed by Netflix.
We were targeting college campuses because students had T1 ethernet connections and weren't willing to pay for cable. I was a 'marketing consultant,' but today the role would probably be best characterized as a 'campus ambassador.' While this job is fairly typical nowadays, it was pretty uncommon back then. More than the $400 a month I was getting paid, it was my first true taste of tech startup life—and let me say it wasn't all Ping-Pong tables and unlimited vacation days."
Katie Kapler, co-founder of CourseHorse
"When we were first starting CourseHorse, I bartended a few nights a week to put food in my dog's bowl. The first restaurant where I worked was part of a large conglomerate in New York City, which was run with a classic corporate hierarchy. It had a culture of apathy and bitterness that ultimately trickled down and impacted the customer experience. I can remember an instance when a new bartender's drawer was slightly off, and the shift manager dumped out all the cash in what seemed like a temper tantrum, barking at the bartender to recount his drawer.
I promptly quit and found a new bartending gig. In complete juxtaposition, the bar had little to no hierarchy and employees were genuinely trusted and cared about. I loved the job, formed incredible relationships, and truly cared about the business's success. Although creating an education marketplace and creating cocktails are slightly different, the lessons learned about trusting and empowering your team to create a better culture and a better business hold true in any industry."
Photo: Gia Genitempo