If you ask happy employees about collaboration, most will say it's an important part of their workday. But recent research indicates just how crucial it is.
In a new survey of 4,000 working adults in France, Germany, the UK, and the U.S., conducted by WeWork in partnership with global market research firm Ipsos, nearly 70 percent of those who describe themselves as satisfied with their job indicate that they collaborate with people outside of their office, such as clients or partners, at least once or twice a week.
For employees who aren't happy with their jobs, it's a different story. Fewer than half of unsatisfied employees report the same level of collaboration.
Most satisfied employees rank "opportunities to work on a collaborative team" as the best way to boost their careers. More than half of all happy employees collaborate with five or more people at their office on any given day, and more than two-thirds collaborate with people outside their office at least once a week.
The results not only showed that people prefer a collaborative workplace experience, but also that regular collaboration can enable employees to feel more productive. For example, satisfied employees in the U.S. are twice as likely as unsatisfied employees to say that collaboration makes them feel more productive.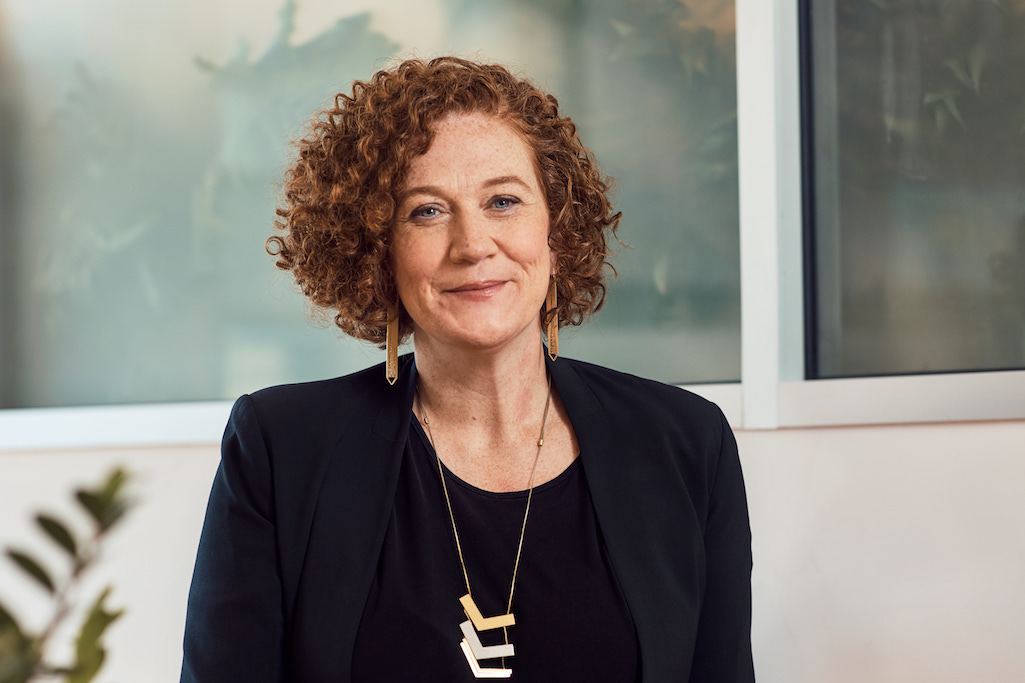 Liz Burow, WeWork's vice president of workplace strategy, says that office design directly influences how employees feel.
"The future is about 'intentional' work," she says. "Can my environment support my workflow, making me more organized, more purposeful? Can it elevate what I do and how I do it?"
When U.S. workers were asked what would make them more satisfied with their current job environment, the top responses focused on workspace and amenities, such as better facilities and work areas, more space and privacy, clean workspaces, and safety and security—outweighing other incentives and benefits, such as better pay, better hours, better management, and more vacation time.
Burow, who works closely with large companies or corporations who join WeWork—known as enterprise members—says that many redesign their spaces with the goal of fostering collaboration and connection among employees. Nearly half of WeWork enterprise members report joining WeWork for a more creative, entrepreneurial environment.
The key to fostering creativity, she says, is a workplace where people can accomplish different types of tasks.
"Collaboration has been on the minds of large organizations for a long time," she says. "And now the pendulum has swung back to the need to do deep, focused work, too. People often think they need one thing or another, but in truth we all need a bit of everything. That is why WeWork provides a number of different space types within our product. The future of work is about providing choice."
Obed Louissaint, vice president of human relations for IBM Watson, says that joining the WeWork community has helped his team find new ways to work together.
"Creating different spaces for people to collaborate, to work quietly, to work in teams—particularly as we've adopted agile methods and design thinking at scale—all of it is critical," he says. "It's changed the way we work and collaborate."
Chris Mazzei, chief data and analytics officer at EY, says that WeWork has helped the multinational professional services firm compete in the modern workplace.
"From our perspective, flexibility is really important," he says. "We are not experts in space design, but we can leverage great spaces around the world."
With an international community of 320,000 members across hundreds of WeWork locations, WeWork is building the largest physical network on the planet.
Burow says that flexibility is "built into the platform" at WeWork.
"Because we design, build, and run your space, our whole concept is that what we offer them can be studied and updated based on new needs," she says. "Nobody else can say that."
The Ipsos poll, conducted on behalf of WeWork, surveyed 4,112 workers ages 18 and older across the United States, United Kingdom, France, and Germany between Oct. 3 and Oct. 5, 2018. The poll was conducted through the Ipsos Online Panel System, and its precision was measured using a credibility interval. For this poll, the credibility interval for the United States was plus or minus 3.3 percentage points. For France, Germany, and the United Kingdom, the credibility interval was 3.5 percentage points.