How The Squire App Is Changing Barbershops
For men, the barbershop could mean a thousand different things.
It could mean a social scene, a weekly touch-up that sets the tone for the rest of the week, or it could mean something dreadful, like a chore. Whatever it means, New York-based startup Squire wants to make it easier for you.
How To Get A Squire Haircut
The app has a simple goal, says co-founder Dave Salvant: take every "nasty, distracting" part of the barbershop experience—making an appointment, paying the bill, or waiting around for an empty chair—and throw it out, leaving you and your head of newly sculpted hair in peace. No matter what you want to take out of the barbershop experience, the goal of Squire is to simplify it.
Two of the three co-founders of Squire, Salvant and Songe LaRon, go way back. They hit it off when they met through house parties in Harlem. Salvant was in business school and had worked in finance, but left to start Squīr. LaRon had a law degree and did corporate finance law for a while, but he and Salvant became convinced that they could build something together.
They discovered that when it came to barbershops, every guy they spoke to was annoyed by the same things.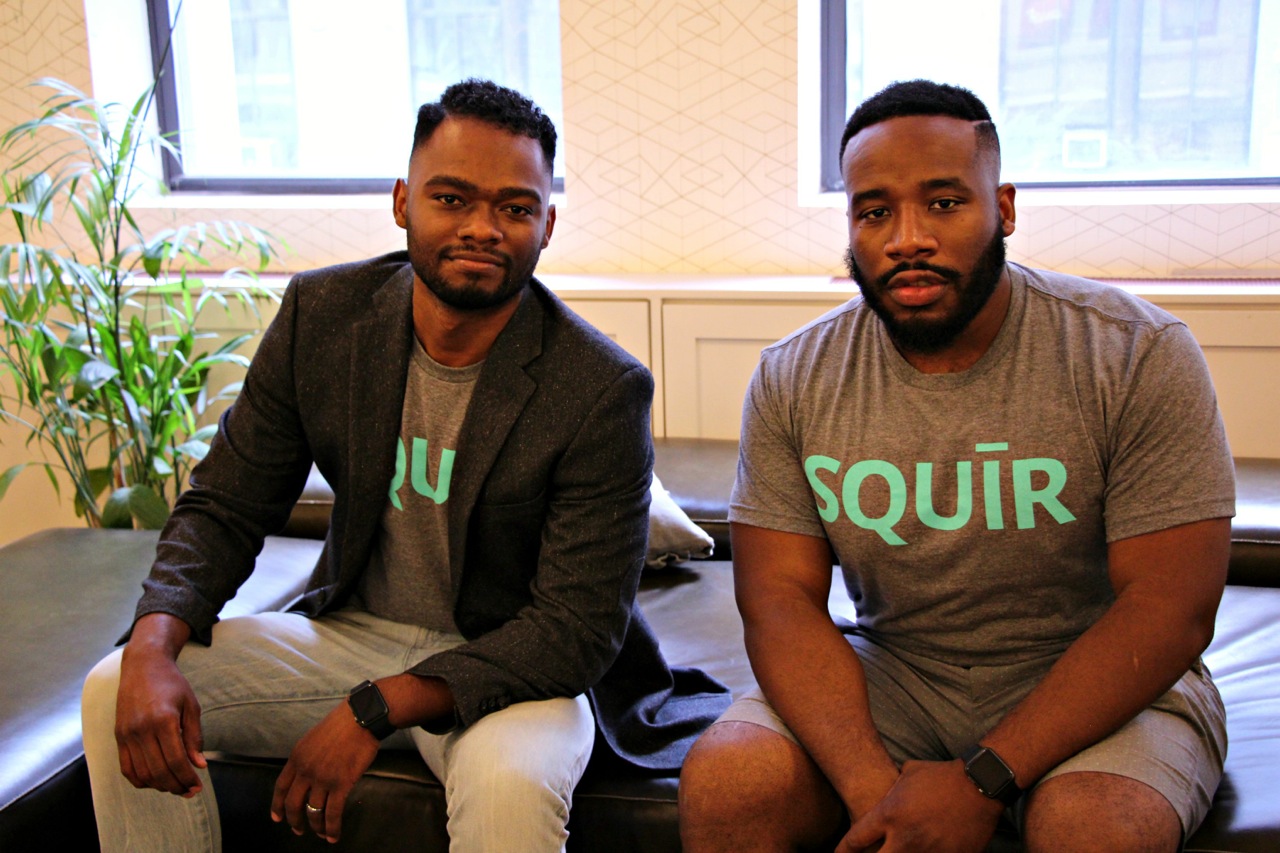 "The problems revolved around booking and appointments," LaRon says. "First, you have to pick up the phone and call your barber. They may or may not answer the phone or remember who you are. And if you don't book an appointment? You just walk into the barbershop and end up having to wait a long time. Real frustrating. And you can often only pay cash, and these days guys are used to getting things they want through their phones."
When Salvant and LaRon started talking to barbers, they found a hunger for digitization.
"When you told barbers about the idea," Salvant says, "the first reaction was either 'I thought of that years ago, but could never make it!' or 'Where can I sign up?'"
Neither Salvant or LaRon had much of a technical background, so when it came time to build the app they joined forced with a chief technical officer. When they met Yas Tabasam, they were smitten. Tabasam proved to be a fast friend who bought into their vision, and they named him a co-founder.
After months of coding work, the trio sent Squire into the world. Since they were members of WeWork Labs in Chelsea, a soft beta launch in office seemed like the best way to gather feedback.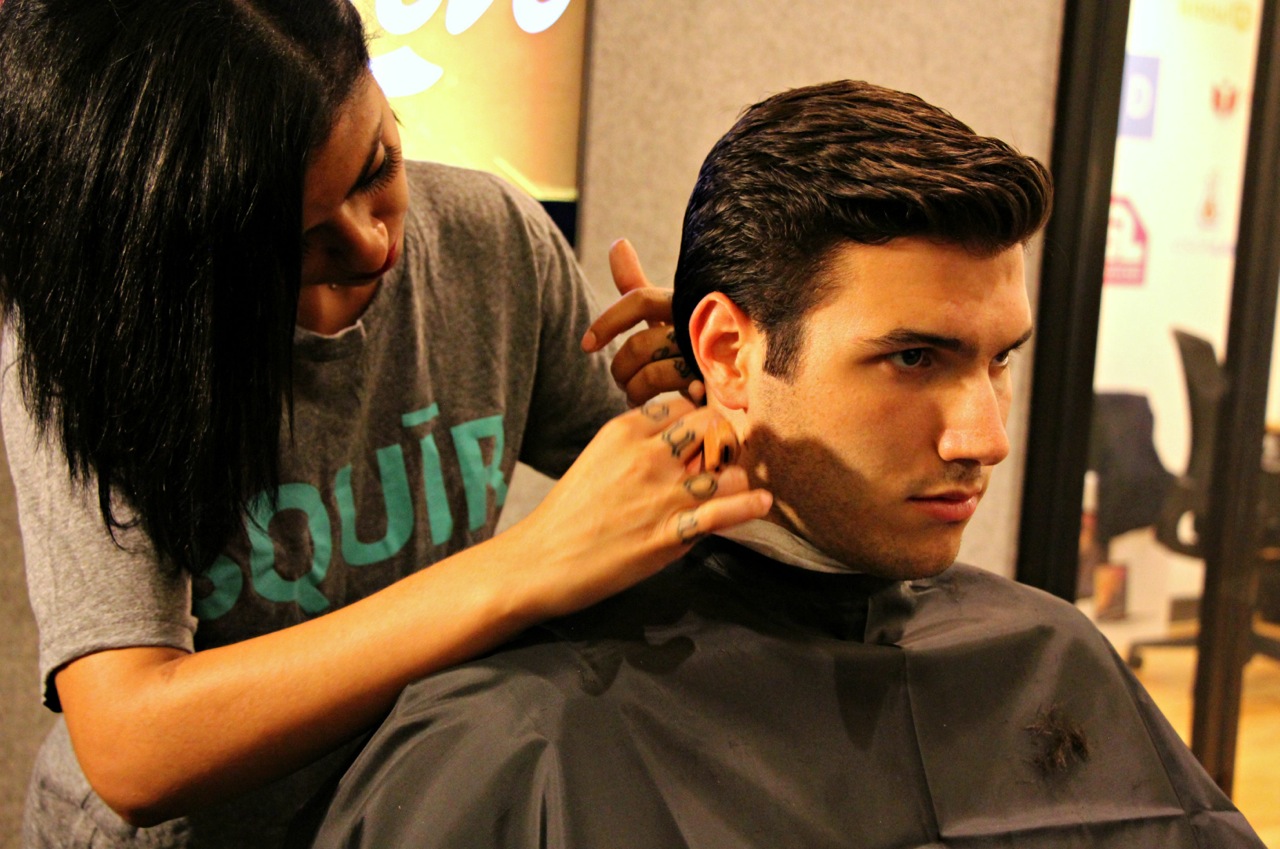 "People in WeWork offices are early adopters," LaRon notes.
They followed with a pop-up barbershop, which proved to be a smash success. The barber they brought in was booked for "a full eight hours." Now they're planning pop-up barbershops in other WeWork spaces.
At the end of the day, the founders of Squire say they are promoting the social experience people get at the barbershop.
"We're providing technology to handle all the administrative details," LaRon says, "so really, your focus is just on the human element. That's what barbershops are all about: people connecting."
Photo credit: Abraham Gross