It took longtime friends and The Infatuation founders Chris Stang and Andrew Steinthal five years of hustle building their restaurant-discovery website and app before they felt confident enough to leave their full-time careers as music-industry executives.
"It's called not sleeping," Stang told Julie Rice, SoulCycle co-founder, fellow side-hustler, and The We Company partner, during a recent talk at WeWork Now in New York City.
In the early days, in order to populate The Infatuation with restaurant reviews, they each dined out with a different group of friends every night, then went home to write reviews until 2 or 3 in the morning, and going to work the next day. "It was a rinse-repeat thing," recalled Stang. "It was literally five years of that cycle over and over and over again."
The duo recounted the lessons they learned along the way to making their passion project a full-time business.
Seize an opportunity—and create a brand voice
The idea for The Infatuation actually came from entertaining clients during their day jobs. "That's where all of this really started," said Stang. "We were eating out all the time on our corporate cards."
It was 2009 and they noticed a shifting landscape in restaurants and media: Fine dining was giving way to a variety of approachable concepts, and the internet was successfully disrupting "old guard" publications.
Their friends wanted to know where to go on a first date, where to take their parents, and what was open late—information and advice they weren't getting from a New York Times restaurant review or chef profile.
"There was a product-market fit within our ecosystem of friends. People were looking for something, and they weren't finding it," said Steinthal. "We wanted to build a resource for the mobile generation, from an entertaining and relatable point of view."
In 2010, when their first event called the Turkey Leg Gala sold out 450 tickets in less than an hour, they knew they were onto something. "If you can build a community around something, it will last," Stang says.
Timing also played a key role: The Infatuation launched an app in 2011 and grew alongside mobile technology. The company was an early adopter of Instagram, creating the now-ubiquitous #EEEEEATS hashtag with more than 15 million tags and counting.
Put connectivity and corporate experience to work
In business, relationships are everything. Steinthal attributes much of The Infatuation's success to leveraging the network he developed over his 12-year career as a publicist in New York, using his press list for their first newsletter blast. "Our whole sales strategy is to make people our best friends and try to make them believe in us," he said.
The longevity of their careers in the corporate world also taught them many lessons that younger founders might miss out on. "That's where we learned the skills that we applied to what we do at The Infatuation," said Stang. "There's playbook stuff that you do to build a fanbase for a band that we do to build community around us."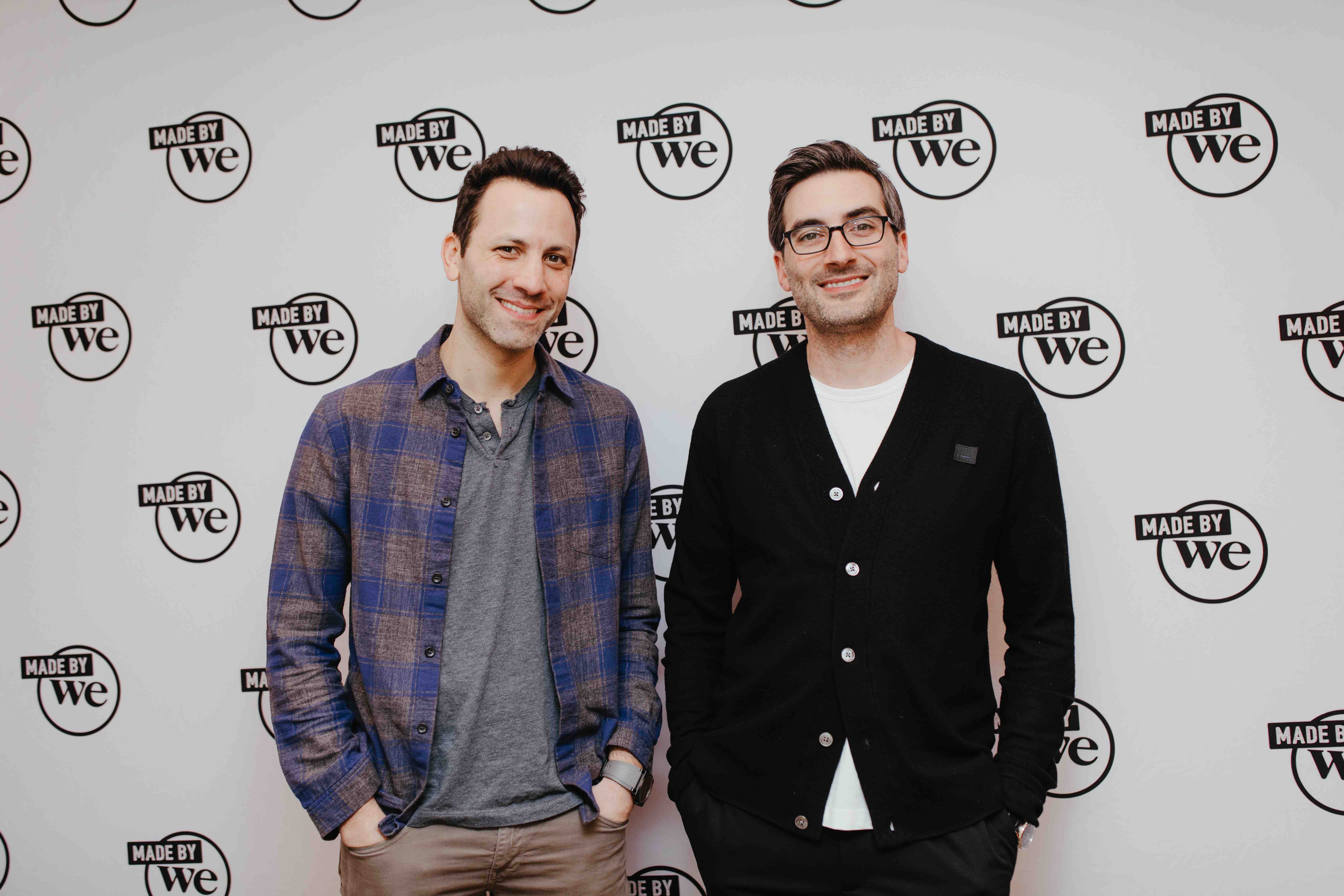 Take that side hustle full-time
Every founder has a different path to planning his or her jump to full-time, and it's often tied to financial viability. The two held onto their corporate gigs for a while, enjoying the benefits of a dependable salary and supportive bosses until quitting to devote themselves to The Infatuation in April 2014.
"We were able to build up a little bit of savings so we could afford to not make money at first," Stang recalls. "We didn't take a salary for the first year-and-a-half. We only became profitable two years ago."
The Infatuation found early revenue streams in brand partnerships, small investors, and events, including their food festival, EEEEEATSCON. In 2018, they announced a $30 million investment from WndrCo and the acquisition of Zagat from Google for an undisclosed price.
When reflecting on the special sauce that makes The Infatuation cook, Steinthal said, "The whole thing starts and stops with how powerful your brand is and how you connect to community."
Scaling depends on solid recruiting
With Stang's expertise in marketing, he led the charge in editorial, while Steinthal worked on brand partnerships, putting his PR background to work. They outsourced tech development to friends before hiring a CTO in 2016.
Today, The Infatuation has 72 employees and a presence in more than 24 global cities. From day one, the founders knew they wanted to build a business they could scale beyond a blog, and they quickly realized a big part of that would come from developing a style guide for The Infatuation's voice for a growing team in new markets.
"You have to figure out how to find people who can help you build the thing, who care about it, who are willing to work and dive in," said Stang. "This whole thing is reliant on people who aren't Andrew and I. We're only as good as the talent we have around us."