"I feel like the accidental entrepreneur," says the calm and confident woman seated before a packed house eager to hear her thoughts.
To this group, nothing could appear further from the truth, because the woman speaking at a recent event at WeWork Now in New York City happens to be Lisa Price, founder of Carol's Daughter—you know, the ridiculously popular natural hair-care and beauty brand so beloved it has a place in the Smithsonian?
But Price's ascent to full-time businesswoman was something of a surprise, and her origin story is lore: She got her start 26 years ago creating products in her Brooklyn kitchen and selling them at the flea market of her mother's church—eventually creating a multimillion-dollar business that sold to L'Oreal in 2014. ("When you start that small, there's lots and lots of mistakes," she says.)
In a frank conversation with Tiffany Hardin, founder of Gild Creative Group, Price, 57, shared the lessons she's learned along the way, from leading a company as an introvert to managing investments from Jay-Z.
Recognizing your customers
Flashback a few decades, and you'll find a Lisa Price who didn't come from the hair-care industry—in fact, she first started selling body butter. But customers would stop by, smell a few things, and have one question: Do you have anything for hair?
So she got to work. Her early success was fuel in the fire to keep going. Price wasn't raised during an era that rewarded starting a business from scratch—her family would rather she was a doctor or lawyer. "You didn't get to be an entrepreneur or explore," she says, so she needed her product to be successful as a means of validation.
The same lesson held true years later when Carol's Daughter was carried on HSN through a partnership with Sephora. HSN has wide viewership among African-American consumers, says Price, but when she was on the air, she talked about the product and its efficacy in inclusive terms—and Caucasian women ended up representing 57 percent of their customer base on the network.
Calling all investors
One question founders are faced with: When have I taken my business as far I can go? Price had this realization in 2002 after sales had gone, in her words, from "$10 to $2 million." Sounds great, right? Not quite.
"Everything was very fragile," she says. "One little hiccup and it could all fall apart." There wasn't enough money to upgrade their website or change labels. "I knew I needed help, but I wasn't desperate," she says. "I'm a firm believer that the universe brings things to you."
She decided to take on outside help—and the fame of the investors doesn't feel real to her even now: Jay-Z, Tommy Mottola, Jada Pinkett Smith. "I think I'm grateful for the fact that I was so naive in this world I didn't get caught up," she says. "It was more about that people believed in what I was doing enough to write a check," she says—a long way from her earlier days when "I used to have to do a PowerPoint presentation to ask my dad for $20," she laughs.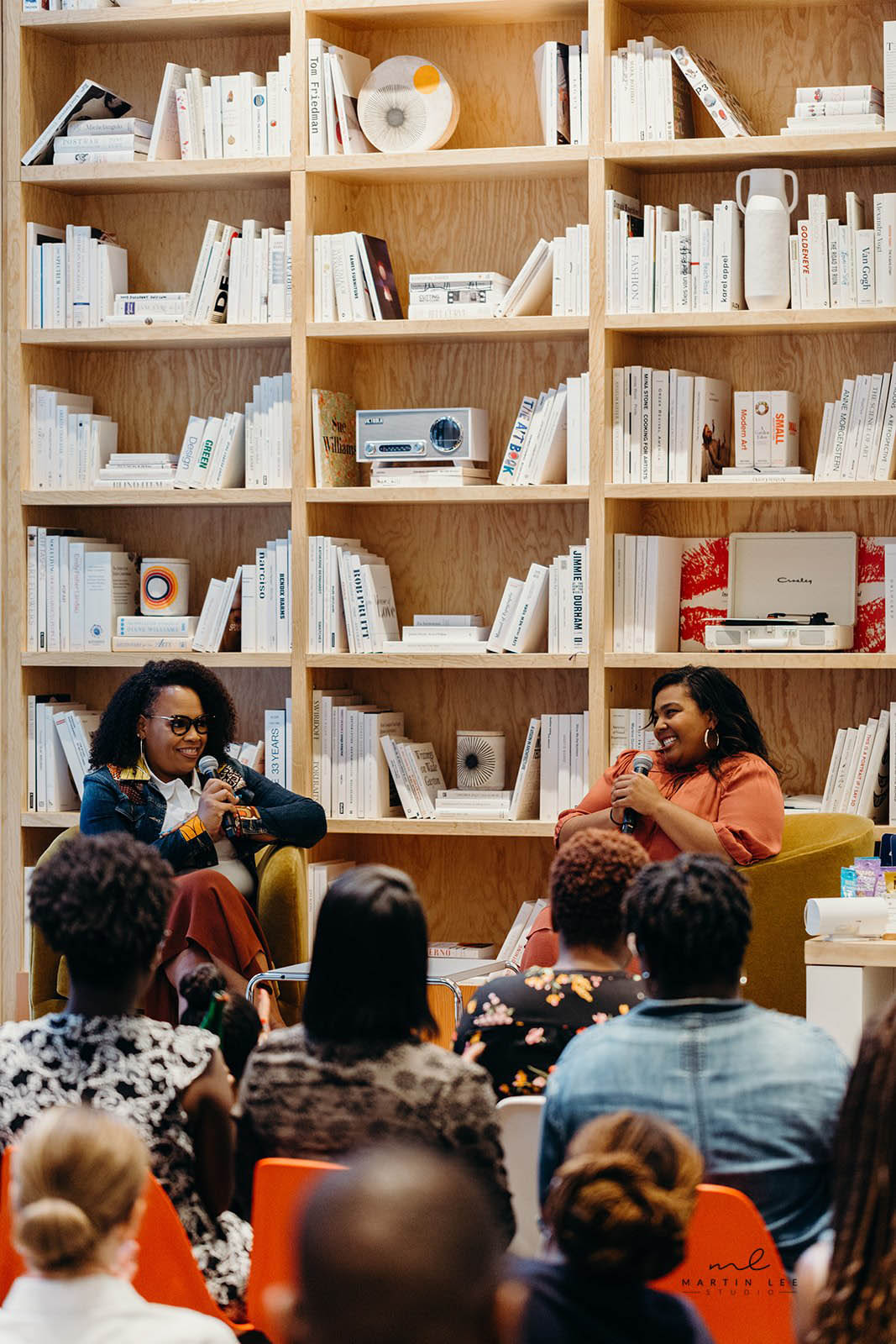 Being mindful of cultural moments
Price has a secret for spotting innovation: Have an experience, take insight from it, and then create something.
That's what happened in 2009 when the documentary Good Hair was released, produced, and narrated by Chris Rock. The film explored African-American women's relationship to hair and the hair-care industry—and showed a can of Coca-Cola dissolving in a chemical relaxer, sparking a conversation among women.
The timing coincided with the rise of YouTube, notes Price. As young people went off to college and moved away from their hairdressers at home, they could now watch video tutorials about how to go natural—and began to ditch more expensive products in favor of more accessible and affordable alternatives. The percentage of African-American women who use relaxers on their hair dropped to 36 percent from 89 percent in just two years, according to Price. "The internet makes everything democratic," says Price. "Larger companies got left behind."
Where to go now? Price says she's been in meetings where people assumed this was a trend, with Price explaining that once women go natural with their hair, they aren't likely to go back because of the amount of time involved. "That would be like wasting five years of your life," she says. But now she's looking forward to a more inclusive time when marketers aren't solely talking about the "problems" with hair. "There has to come a time when we don't buy our shampoo in our own section," she says. "I don't have to go to a separate aisle for my jeans; why do I have to for my hair?"
Learning to lead as an introvert
A self-described introvert, Price wants to encourage others to explore entrepreneurial pursuits. "It's not worth it to be afraid," she says. After years as the face of the company, Price says she knows how to turn on the extrovert charm and pull up the energy to do it—but learned she doesn't have to become an extrovert. She can do an event, then go to a quiet place afterward to recharge.
Selling your company—without selling out
When the time came to sell her company in 2014, Price says that outside of her marriage and children, this was the proudest moment of her life "because of the work I had to do on myself as a person" to get there.
And yet … not everyone saw it that way. "The community saw it as selling out and raked me over the coals," she says. "I didn't know what to do." Then, a solution: "I felt bad for 48 hours and then went, Wait a second. Do you know what I just did?!" People had written a whole other story for me, she says, and didn't like that she was writing a different chapter. So she made sure to prop up and remind her team of their joint accomplishment. Price now focuses on changing the mind-set to recognize the value of creating generational wealth.
Knowing your worth
Here's her tip for anyone in the middle of negotiating a raise or salary for a new job: Get comfortable.
Price shared advice she received during the acquisition when the initial salary wasn't what she expected or wanted. Her script went something like this: "I appreciate everything about this deal and am so excited, but if I have to live with this particular offer, it might be hard for me to be fully there and present. I don't want to be distracted and thinking about other opportunities." Then lean in to the ask. (It worked; she got more money.)
An audience member asked about the pressure of often being the only African-American woman in the room. "It's incredibly important to be the voice in that room, because not every junior marketer can do that, but I can," she says.
Cultivating your list of mentors
You can have lots of mentors every day if you follow the right people on social media, she says. Her mentors while growing her business were Martha Stewart, Oprah, and Goldie Hawn; she watched what they did and how they built their careers.
"Don't try to be them; just watch how they move," she says.
Better yet, just watch how Price moves—she knows exactly what to do.
WeWork offers companies of all sizes space solutions that help solve their biggest business challenges.