Walk into any Sephora and you'd swear the beauty industry has already produced all of the lipsticks, soaps, and bronzers that you could ever want.
But, as is the nature of fashion, that doesn't mean there isn't room for more—there are products for every season, skin type, and time of day. It's a market with seemingly endless demand and constantly changing trends. It's also one that is fueled by passion—and that's precisely what sets companies apart in the competitive beauty aisles.
We spoke with three companies based at WeWork offices about what it takes to start a beauty brand from scratch.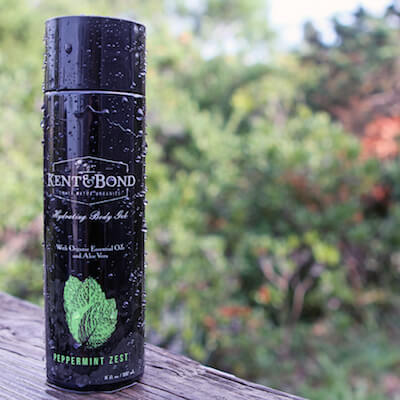 Start with your passion
Sasha Suresh, founder of recently launched brand Jolii, is a self-described "beauty junkie." It was this love of makeup that planted the seed that she should start her own company to create and sell the products that she was constantly searching for during daily trips to Sephora.
"If you're a makeup lover, you will know that anything related to beauty makes you happy," says the New York-based WeWork member. So I think just the process of picking out the packaging, having it branded, and trying to get the shades and mixing the shades and getting the right formula has just been very rewarding."
While the same passion fueled the creation of Kent & Bond, an organic grooming brand for men, and OSEA, a natural skin care line, the inspiration for both was also born of necessity. The founders of the two companies began searching for safer, more organic alternatives to their normal products, ones that would avoid unpronounceable ingredients with unknown side effects. When they came up empty-handed, they decided to create their own lines.
"We just started looking into what organic personal care products were available for men and very quickly realized there was really nothing in the marketplace," says Ben Bond, co-founder of Kent & Bond, based at WeWork Wall Street. "Especially when it relates to men's grooming, the branding and marketing needs to be really on point to target that male customer and start to form that relationship, and that male customer is being completely ignored."
Make a product that stands out
But just having a passion for beauty isn't enough; success hinges on making your mark with the perfect, unique product. For Jolii, that started with finding the right manufacturing partner. After attending "a lot" of beauty expos, Suresh settled on an Italian lab that she felt had the best formula for liquid lipstick, her debut product. The one downside: the logistics of international shipping.
"I highly recommend that anyone getting into it hire an agent to deal with international shipping," Suresh says. "In the beginning, you're going to be having so many expenses…and when it comes to logistics, you can actually control it, but you definitely need help."
Kent & Bond chose to base their manufacturing in the U.S. to avoid the complications of international shipping and customs, but that doesn't mean there weren't some pitfalls along the way. Bond says that while he and his partner in grooming, Kent Santin, were very lucky when it came to developing their products, they had some close calls.
"You can get yourself in very sticky territory very quickly," Bond says, mentioning everything from unexpected manufacturing minimums, to issues with the shelf life of products, or ingredients that have bad reactions when mixed.
The takeaway is to be ready for "unexpected surprises." But Santin also stresses the flip side: "you end up with something you truly love and want to use on a daily basis just for yourself. That's also very rewarding."
For OSEA founder and New York-based WeWork member, Jenefer Palmer, on the other hand, finding her core ingredient was the most crucial aspect of production. On a trip to South America, she discovered Gigartina algae, a type of seaweed that is produced on the Patagonia coast and that "actively hydrates skin, protects against external aggressors, stimulates cell regeneration, and boosts collagen production," Palmer explains.
When Palmer launched her brand in 1996, she says her biggest challenge was turning skeptics into all-natural converts. Fast forward 20 years, and "it's become much more common knowledge that what we put on our skin is just as relevant to our overall health as what we put in our bodies."
Build a strong social media presence
Instagram is the name of the game when it comes to advertising beauty brands these days, and having a strong visual presence that represents your mission is important to gaining followers—and turning them into real-life customers.
Suresh says she had this in mind from day one. She knew she wanted to create a brand that had "a luxurious feel, even though it's affordable," and had visions for the look of her packaging before she had even finalized what product she would offer first. This look is carried over in Jolii's chic and minimalistic Instagram presence.
It's not always easy to be a beauty entrepreneur in today's competitive market, but all three founders agree that the rewards of starting a business that you are excited about more than make up for the constant curve balls that they have to handle. And if that's not reason enough, there's always the best perk of all: being your very own product tester.
Photos: Jolii, OSEA Malibu, Kent & Bond