Market saturation is at its peak, analysts are skeptical that newcomers can break away from the pack, and everyone assumes that the old giants will continue to dominate the way they always have.
Sound familiar? But we're not talking about startup companies. We're talking about up-and-coming rock bands. And they are dealing with some of the same problems as your young company. They have to come up with a product, prove that they're better than the rest, and find ways to get the public attention.
Band manager Asif Ahmed, founder of Shmanagement, says he experiences the signal-to-noise ratio firsthand. He's often approached by tech companies promising to help promote his bands.
"They're all offering the same exact services, and the only thing differentiating them from each other is their address and their company names, which are really goofy," says Ahmed, who manages acts like the So-So Glos and the Pains of Being Pure at Heart. "They're a lot like these young bands that approach me. All are claiming to be the best at what they do "if you like this or that" and how we would "truly benefit" from working with them, and then sounding just like everyone else."
His advice for all the tech companies? The same he'd give a musician hoping to hit it big: find a way to prove that you're different.
Your typical indie rock group or up-and-coming rapper has very few resources at their disposal when they want the public to start listening. With so many options out there already, how can they stand out? There are gimmicks, of course, quick fixes that will put you in people's Twitter feeds for an hour before they move on. But many bands look towards PR agencies to establish a more permanent type of growth.
Kathryn Musilek, who works at Shark Party Media, says that establishing a strong brand is key for a band.
"The most important skill required for both bands and businesses," Musilek says, "is the skill to clearly and quickly present enough information for a person to immediately understand the business, its clientele, its attitude."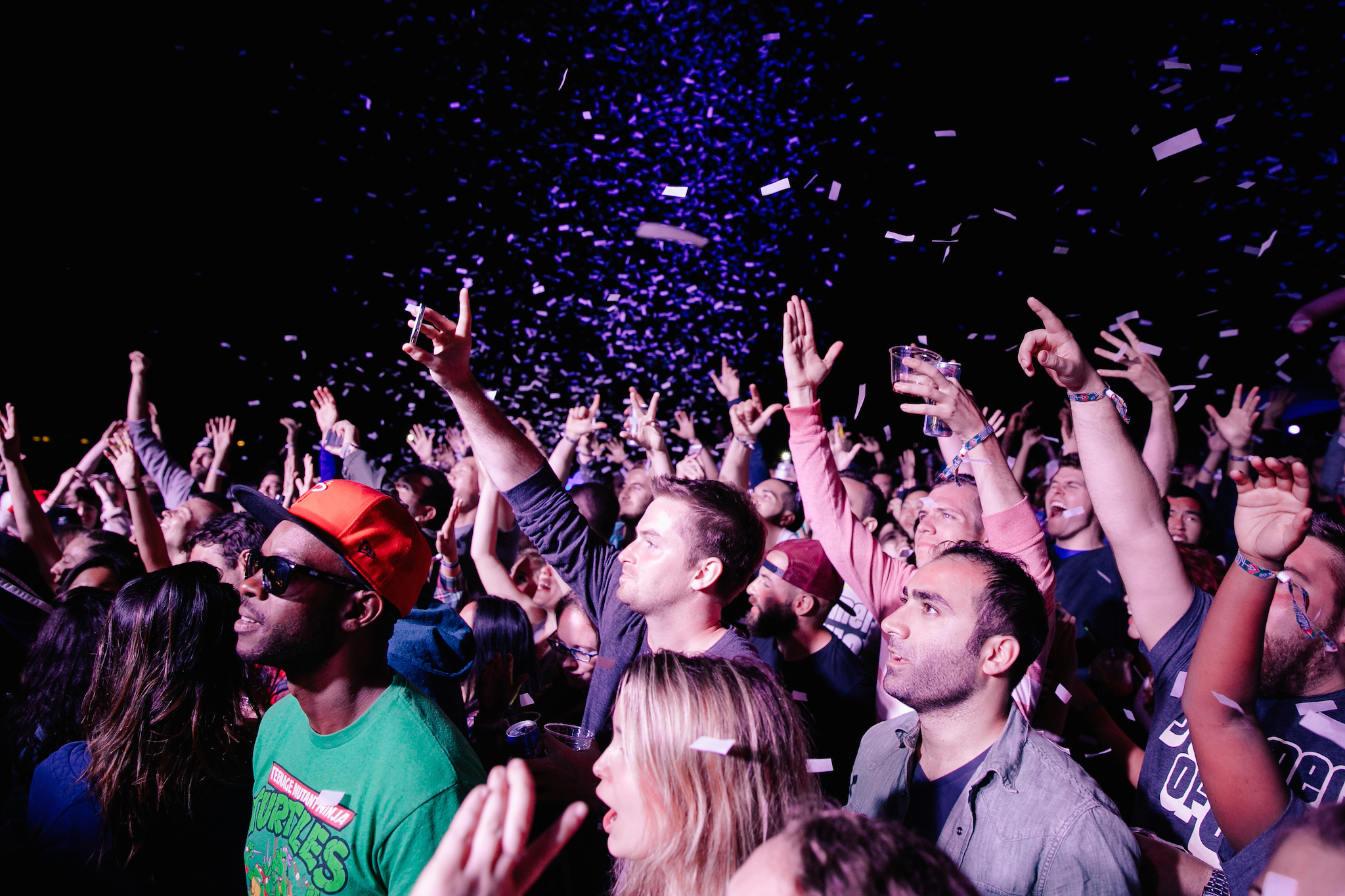 The right name is important for bands and businesses, says Musilek, who joined Shark Party because she wanted to work with emerging artists like Reggie Watts and Hailey Wojcik. That even extends to her own company, which wanted to convey that they were "not taking ourselves too seriously."
Just as important are the images of the band that go out to potential listeners.
"Photos are so important, and also so hard to nail," Musilek says. "Your sister or cousin could take the photos for free, but what you really want is the photographer that costs 3K for a day's shoot and will come up with ways to un-cliche the band photo and really capture your band's personality visually."
She is adamant that the bands her company represents don't send out photos of them standing in front of a brick wall—it's been done to death, she says.
"Avoiding cliches is a must, whatever your business is," Musilek says. "Above all, your photos must portray you, wonderful you, and what is unique about that very quickly: "We need to see a visual and instantly get it or the photos have failed."
Brid Walpole of PIAS America (it stands for Play It Again, Sam) says that when a band is preparing a new release or a major tour, he asks them exactly what they want to achieve.
"I tend to be very honest with every artist I work with from the beginning," says Walpole, who works with indie mainstays like Editors, Mercury Rev, and The Very Best. "You can't really achieve a trusting working relationship unless you are. If I feel that their expectations are too high, I will let them know. It's my job to make an artist get the best publicity in the world they belong in."
That means an Americana band won't make it onto an influential EDM blog, and vice versa. Knowing where you fit into the culture as a whole is crucial to reaching your target audience.
Rob Hitt, a band manager with Crush Music, concurs. He says that the biggest mistake that a band can make is "trying to be everything to everyone."
"Pick that very specific thing that makes you special, and go hard with that item," Hitt says. "Is it your hair, like Paramore? Is it your message, like Rage Against the Machine?  Is it your lifestyle living, like Jimmy Buffet? Is it your substance of choice, like Wiz Khalifa? Don't be afraid to be your brand."
There was one underlying piece of advice from everyone we interviewed for this article: put out a quality product.
"There's kind of a slew of things I need to know in order to filter their pitch into an instantly understandable sentence or two," Muselik says. "But if I'm choosing one thing, I ask them to send me the music. It all hinges on the tunes for me."
Photo credit: Lauren Kallen