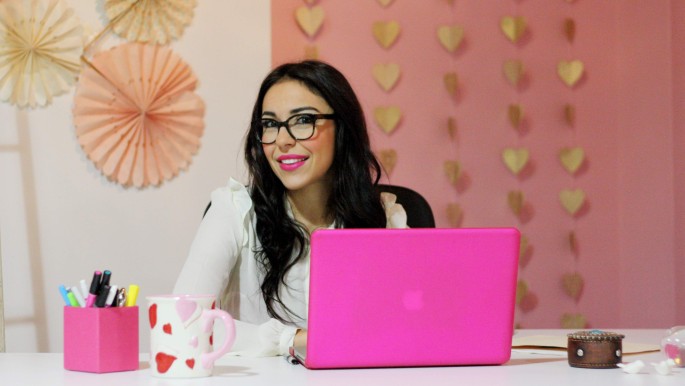 Grown out of founder Kellee Khalil's frustration from planning her sister's wedding, Loverly has made a name for itself as a discovery engine with a matrimonial niche. Like all discovery tools, Loverly helps users find the content they crave, but the company has done a particularly noteworthy job of marrying content and product.
Loverly focuses on two things, Khalil tells us, "a delightful user experience" and the use of "design to expose great content."
But despite how much pride Loverly takes in its voice, it's firmly not in the content creation business. "We don't create any content — we are an aggregator," says Khalil. "We rely on top bloggers to create our content."
To fill its service with quality imagery and products — from classic floral arrangements to paisley ties — Loverly hand selects bloggers, which they fondly call their "editors." That process comes down to ensuring quality content and originality, but also includes questions like: "Is it updated daily?" and "Is there a unique voice?"
According to Khalil, there's also a certain aesthetic that Loverly is searching for; she says it's "something you can't really quantify:"
We trained our curation team to say "is this Loverly?" We have up to ten people at a time on the curation team. There is a level of hand-selecting in order to protect the integrity of our brand. Then the question is: does it fit into our overall content strategy?
Commerce
Unlike some verticals, weddings are closely tied with commerce, and that's why Loverly is increasingly placing emphasis on "seeking out brand partners." While pretty pictures are great for inspiration, Khalil is driven to link that imagery with the ability to transact — it's "editorial plus commerce," she says.
Of course, this concept clearly forms Loverly's business model, but it's also easy to argue its helpfulness for brides.
Expanding on the product side is Loverly's next step. For example, Kellee says, "if you find the perfect item, you should be able to buy it," and if it's something like florals, you should be able to easy find a local vendor to fulfill that order.
This won't be a quick process, however, as there are on average 43 vendors in a wedding, from the linen company and stationary provider to the to event space and caterer. "We're looking to solve the real pain-point of search and discovery," Kellee tells us. "Our users trust us for our voice and our stamp of approval."
This model of heavy curation isn't exclusive to the wedding space. Services like Pinterest and Fancy depend on the increasing demand for quality imagery to survive. Still, companies have struggled financially to expand this concept to other isolated verticals, like food and clothing — noteworthy examples include services like Gojee.
If Loverly succeeds in its vision within the wedding space, what's stopping it from expanding elsewhere?