The 15-year-old boy barely spoke a word when he first walked into WeWork.
"Darnell was incredibly shy, which you can understand for a teenager who all of a sudden is thrown into a startup environment," says Lisa Targett, who works for the social media marketing platform Tribe. She was a mentor in a new program for disadvantaged students being hosted by WeWork London.
"It's hard as a mentor to know exactly how to make the biggest impact in just a few days," she says, "so we took some time getting to know him and how he spends his spare time outside of school."
What Targett discovered was that Darnell enjoyed making videos, but wasn't aware that this could be a viable career path for him.
"We gave him the tools and the support, but left him to his own devices to bring his creativity to life," she says. "He completed a video project for us which told the story of what our company does, through the eyes of someone new. It blew us away!"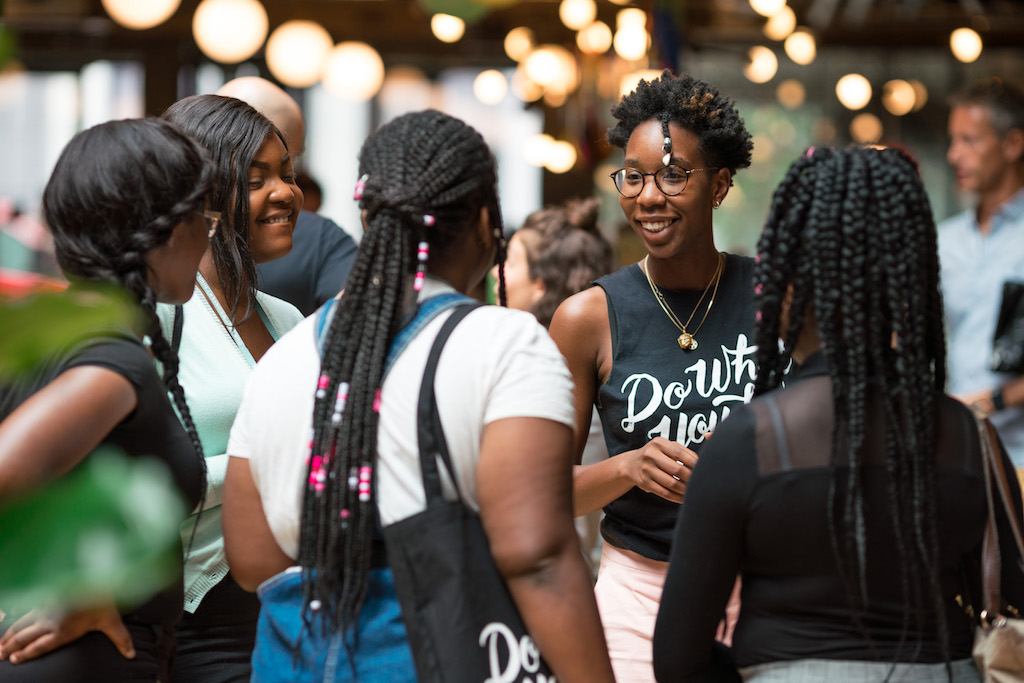 That's how everyone knew that the mentorship program—a partnership between WeWork London, Hackney Council, and The Diana Award—was a success. The program kicked off for a week in July and was such a hit that it's returning again in time for National Mentoring Day on Oct. 27.
"We're excited to have launched our mentoring programme with Hackney Council and the Diana Award," says Anthony Yazbeck, WeWork's COO for Europe, the Pacific, and China. "We believe it's essential to give young people access to the knowledge and skills they need to thrive in the future world of work."
The week of activities, which takes place in 10 different WeWork locations across the city, matches students from two area schools with mentors from WeWork member companies. A total of about 60 students have participated in the program.
Empowering young people
The program's three partners all have one goal in mind: helping train the next generation of leaders. Hackney Council's employment and skills-based program works to tackle poverty and inequality, providing people with opportunities for career development. The Diana Award, a member at WeWork 1 Mark Sq, is a charity established by the British government in memory of the late Princess of Wales to empower young people.
Noting that "the world of work is changing," Delali Mortty, partnerships and development coordinator for The Diana Award, says her organization partnered with WeWork "to push mobility into the lives of young people who might be disengaged and lacking in schools and tools to succeed."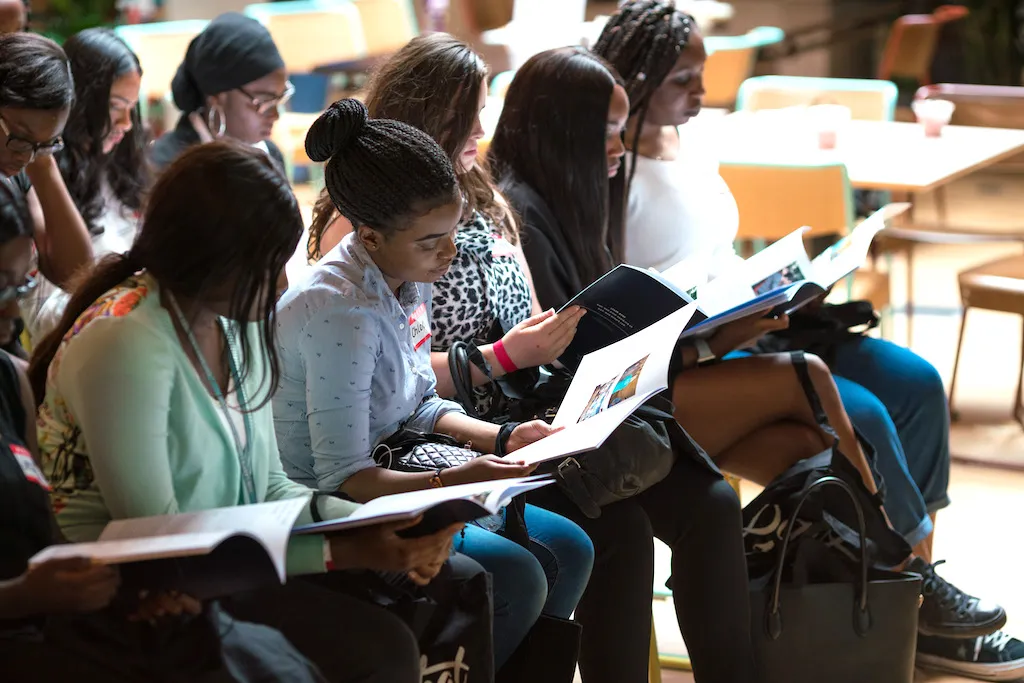 "The students benefit from seeing the inside of WeWork," Mortty says. "We wanted to give young people an accurate vision of their options."
Tailored to the individual needs of each student, the program included workshops on important skills, mock job interviews, and talks from prominent leaders in the community, such as entrepreneur and youth activist Jeremiah Emmanuel; The Diana Award CEO Tessy Ojo, and Leni Zneimer, WeWork's general manager of the UK and Ireland.
Knowing that coding will be a required skill in the not-so-distant future, Flatiron School—which launched its first location in London earlier this year—offered condensed coding classes as well.
Mortty says her team at The Diana Award is focusing more on building skills in general. That's why the partnership at WeWork is so important.
"We want to diversify people's way of learning, so they can pick up practical skills, new ideas," she says. "We really are moving away from the old idea of work placement."
Business leaders step forward
Mentors came from 10 different WeWork member companies, including Privatar, a privacy protection company, and the startup Teardusk, a social enterprise and creative agency.
"Students from underprivileged backgrounds resonate with us because we're trying to make education more affordable," says Gauthier Van Mal, co-founder of UK-based Perlego, a year-old startup known as the "Spotify for textbooks."
Members of Van Mal's team worked with several of the students.
"One took over our Twitter account for the day," Van Mal recalls. "One person was interested in coding, so we gave her a coding class for an hour and 150 lines of code."
Mortty described the five-day program as "magic." Like the 15 year old with a passion for making videos, many of the students uncovered hidden skills.
"It's all about trust," she says. "By the end of the week, we can see how much they've grown. They've never seen themselves in that light—somebody who isn't Mom or Dad making them feel valued."