In the Veterans in Residence program, a partnership between WeWork and Bunker Labs, a select group of steadfast veterans is selected to join a six-month startup incubator and leadership program that provides veteran and military family member entrepreneurs with the community, business support, and workspace to help launch and grow their businesses.
This Veterans Day, we asked some of our veterans in residence to share advice for aspiring veteran entrepreneurs. Here's what they had to say.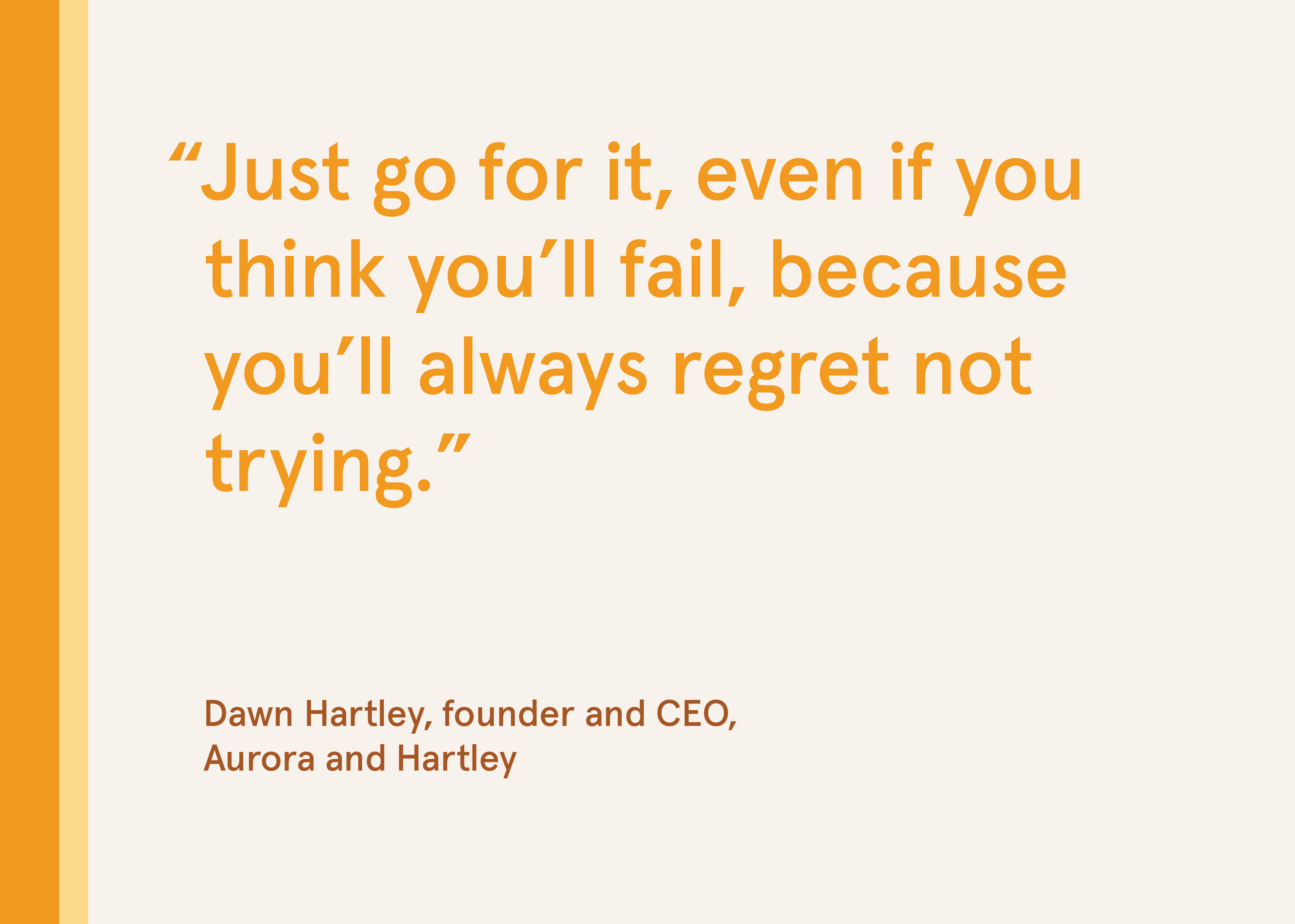 Start now
"Just go for it, even if you think you'll fail, because you'll always regret not trying." —Dawn Hartley, founder and CEO, Aurora and Hartley
"Have no fear about what you're going to do, don't take too much time in planning, and just go for it. The longer you wait, the longer you talk yourself out of it." —Joseph Zoleta, founder and CEO, Black 6 Coffee Trading Co.
"Stop learning, because learning is a form of procrastination. You need to keep executing, over and over and over, and that will propel your business much faster." —Rich Cardona, founder and CEO, Rich Cardona Media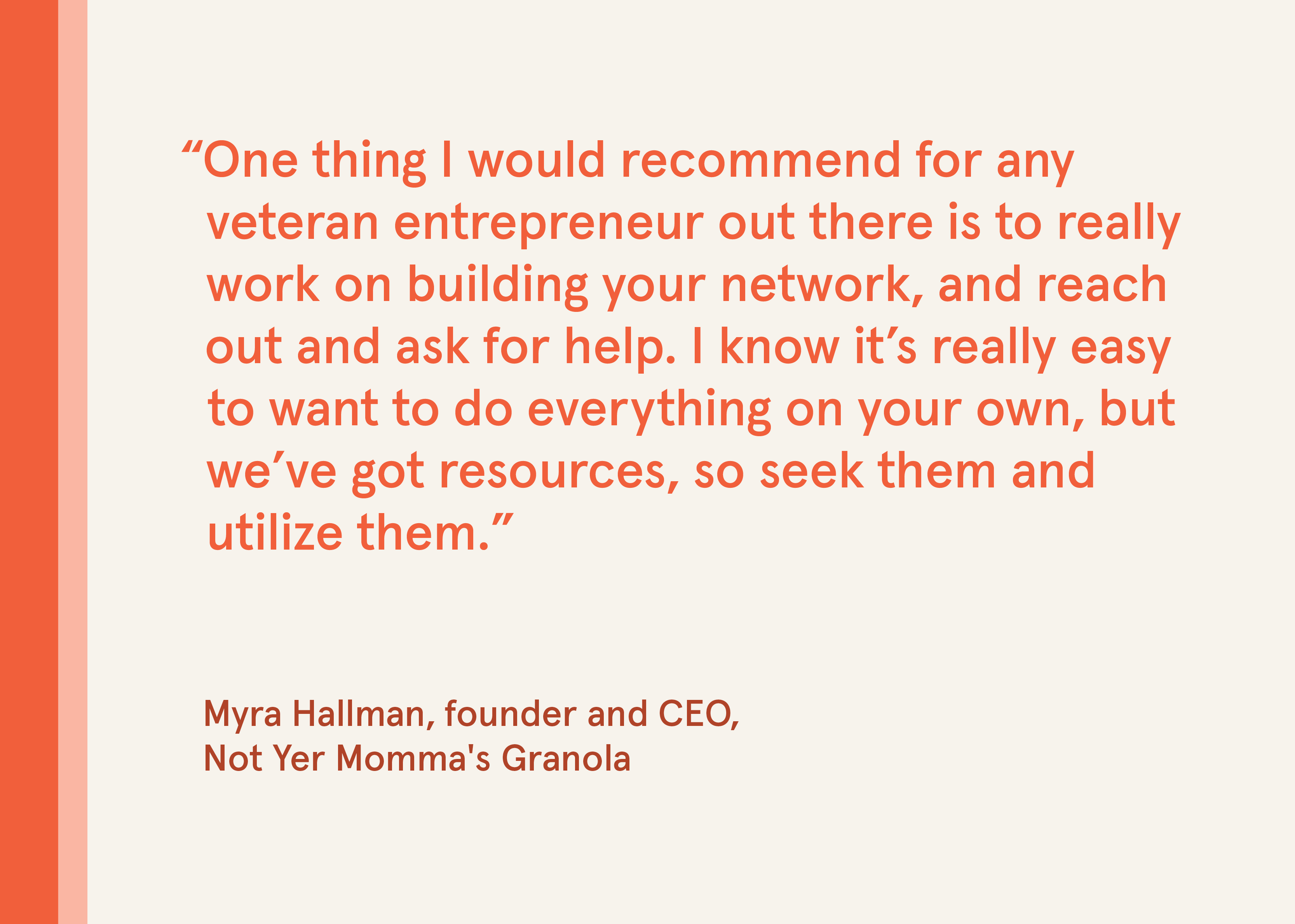 Take advantage of veteran-specific resources
"One thing I would recommend for any veteran entrepreneur out there is to really work on building your network, and reach out and ask for help. I know it's really easy to want to do everything on your own, but we've got resources, so seek them and utilize them." —Myra Hallman, founder and CEO, Not Yer Momma's Granola
"The best advice I could give any veteran coming out of the military that's looking forward to starting a business is to take advantage of all of the opportunities available to them. For example, the Veterans in Residence program." —Frederick Scott, president of sales, Green Energy Solutions
"Don't just network—build relationships." —Daniel Collins, CEO, Whiskey Soldier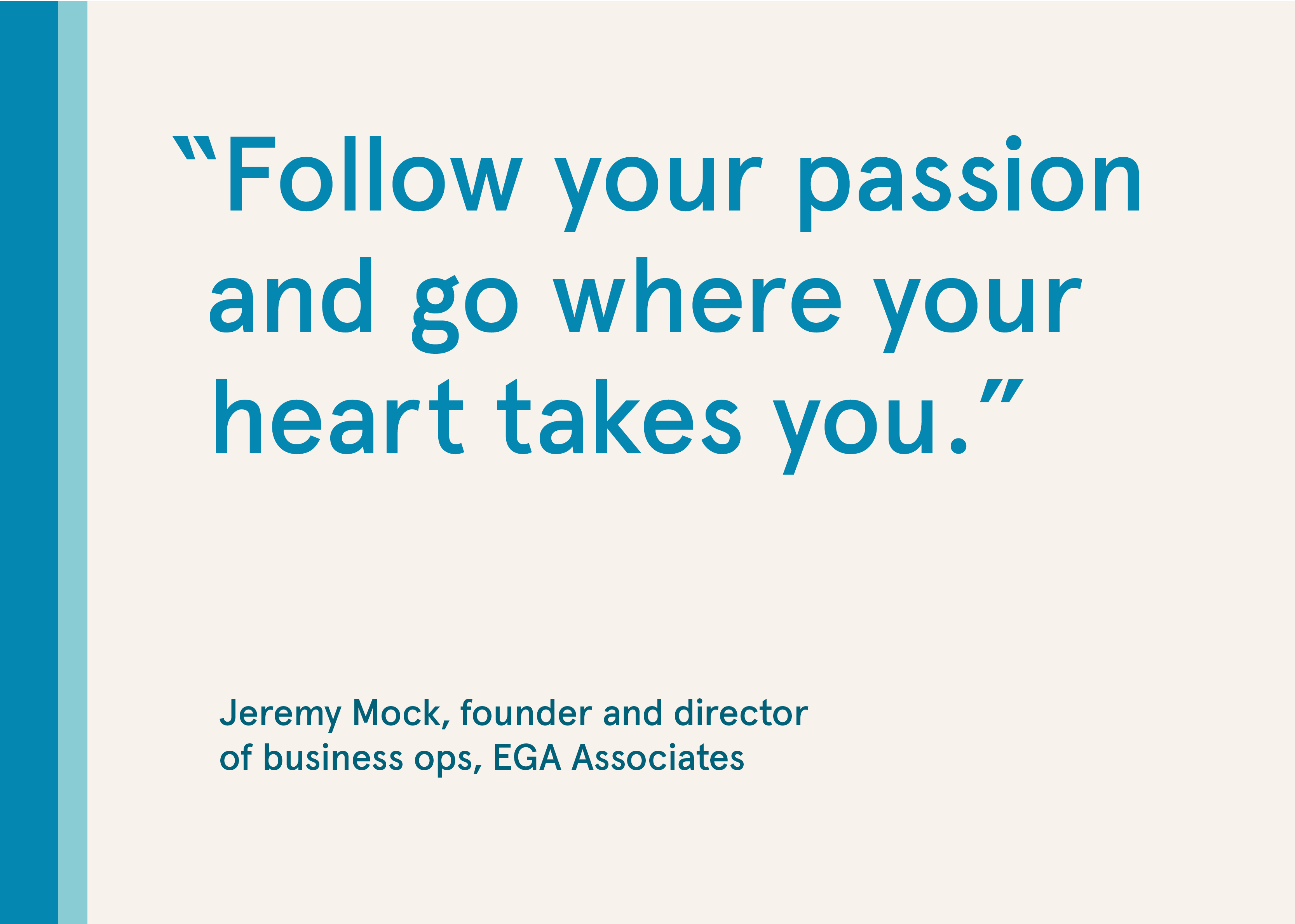 Prioritize your mission and your passion
"Follow your passion and go where your heart takes you." —Jeremy Mock, founder and director of business ops, EGA Associates
"One thing I would recommend is that you think long and hard, and you develop a mission statement for your life. Look at your true values and see if entrepreneurial lifestyle is what you want— and that's the trajectory of your life." —Todd Elrod, cofounder and CEO, X Landing Inc.
"Harness your passion. Because it's the one thing that can keep you driving forward when times get challenging." —Vanessa Brown, founder, EnduroPod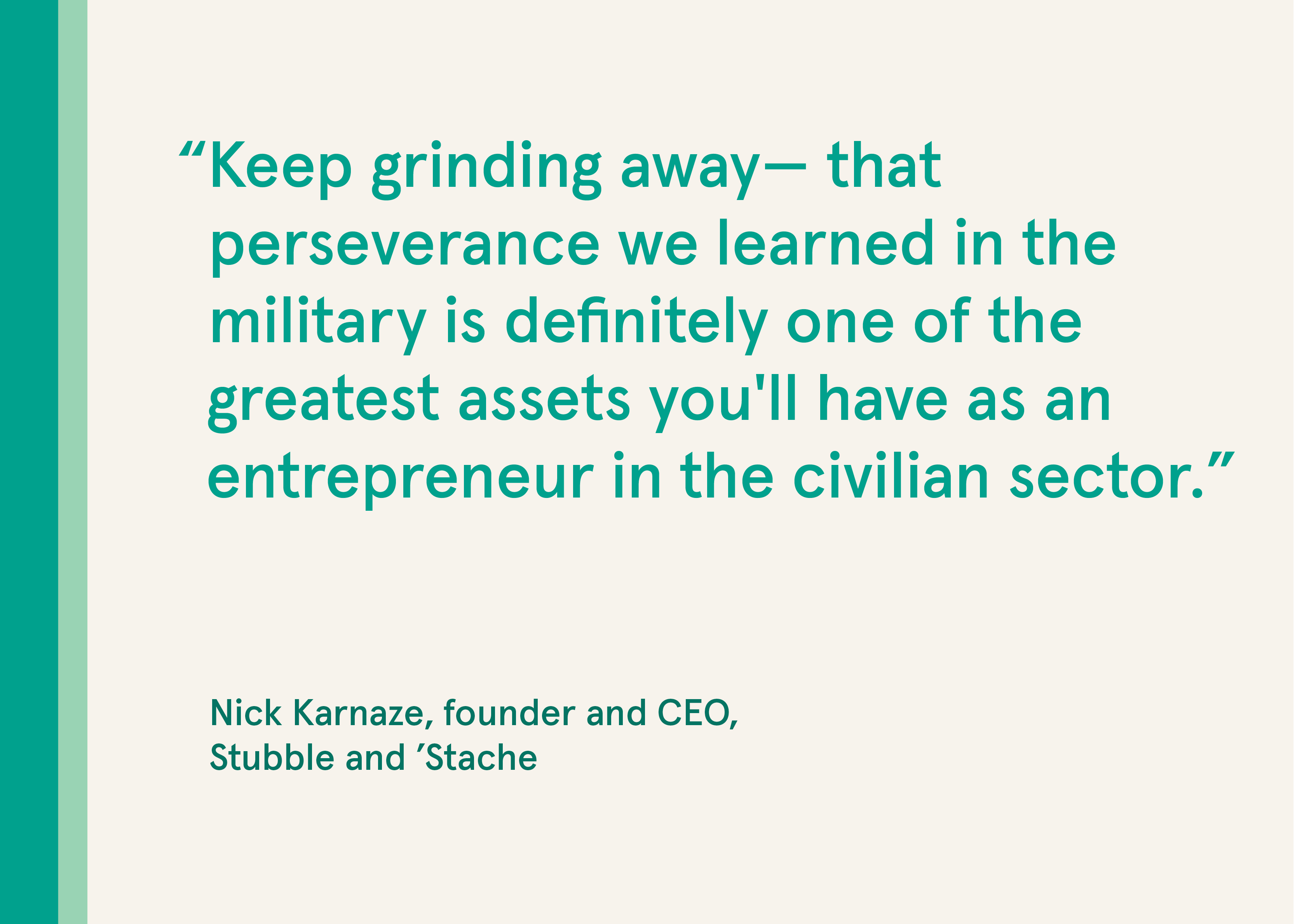 Rely on your authenticity and your experience
"Keep grinding away—that perseverance we learned in the military is definitely one of the greatest assets you'll have as an entrepreneur in the civilian sector." —Nick Karnaze, founder and CEO, Stubble and 'Stache
"People don't buy what you do, they buy what you are. So make sure you're being authentic." —Tellis Gary, financial adviser, Northwestern Mutual
"Don't back away from it—it's very intimidating, but you have the skill sets from the military to make it happen." —LeAnn Darland, cofounder and CEO, Talea Beer Co
Kate Bratskeir is a writer for WeWork's Ideas by We, focusing on sustainability and workplace psychology. Previously, she was a senior editor at Mic and HuffPost. Her work has appeared in New York magazine, Health, Travel & Leisure,Women's Health, and more.