It's an exciting time for the Joseph brothers. Their company JetGet is a year old—"one year young," says Alex, the WeWork NoMad member in charge of operations and marketing. Below, Alex talks about how he and his older brother Sam, JetGet's founder, are putting a dent in the private aviation industry, helping travelers gain back their time while flying in luxury.
What inspired you guys to create JetGet?
The initial idea wasn't necessarily to do flights to the Hamptons. The idea was to create a ride-sharing community similar to Uber to break into the private aviation market. We knew there was a big gap between flying first class and flying private. We believe that we figured out the right way to do it, which was to not own the planes. There's too many operations costs involved with owning a plane.
Who's the ideal JetGetter?

Our customer realistically is someone who makes $500,000 plus a year, ages 30 to 60 plus. Generally, people who have the extra money and like to enjoy themselves, and they have the time as well. Oh actually, they don't necessarily have the time, which is part of the problem. Because they're so busy that time's worth money to them.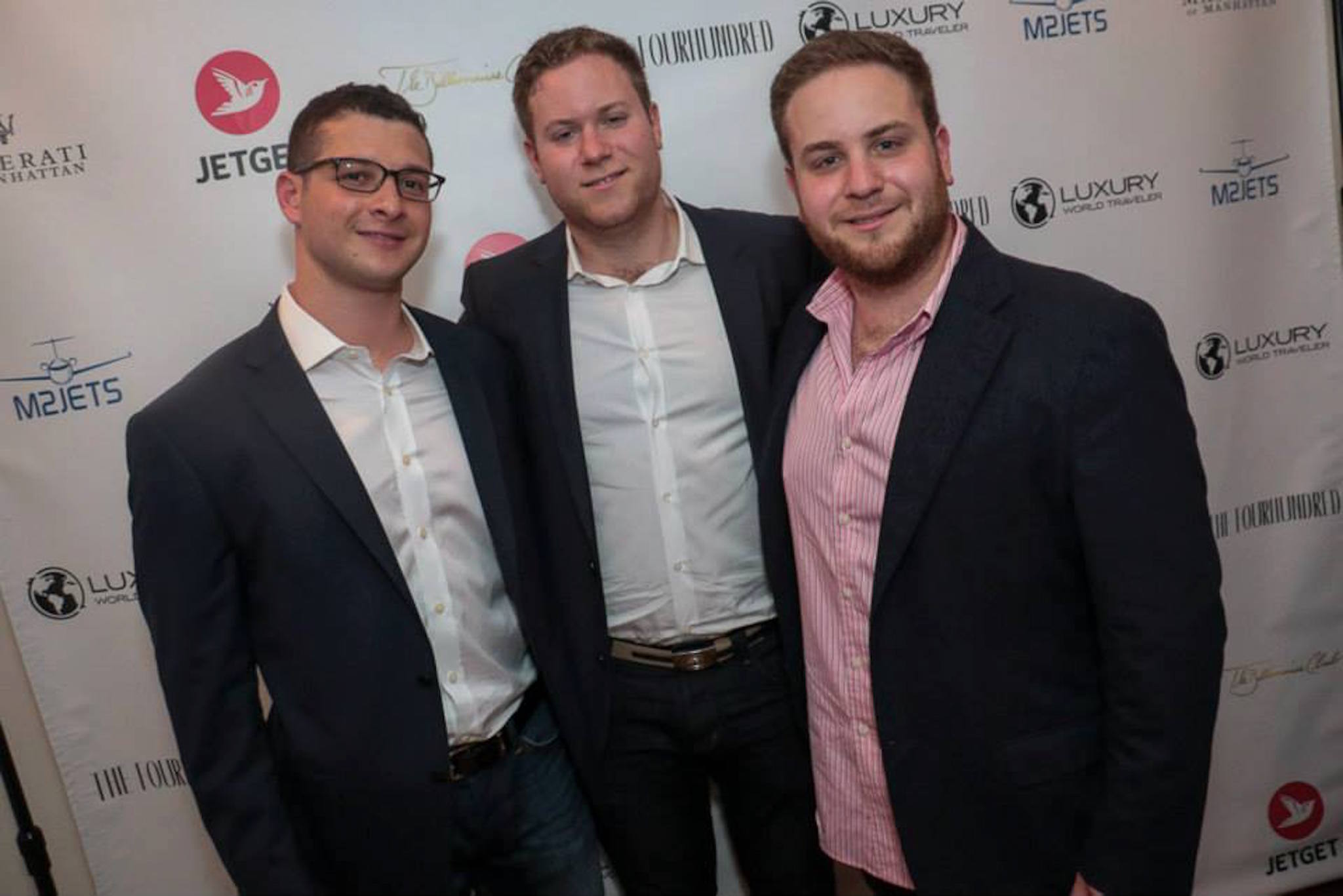 All of these flights—you're exiting a major city like New York. Why is it so important to get out of the city sometimes?
It's a beautiful city—everyone loves the hustle—but then on the weekends, people like to take a break. We realized that, and we realized the traffic was a big problem. Our competitors launched using helicopters. When you ride a helicopter, it's very, very cramped. You're squeezing people in through the back—not so much of a luxury experience. All of our planes have individual captain seats, so very comfortable. All of our planes are operated by two pilots, so it's a very comfortable flight and also there's a lot of safety involved.
Why should someone choose JetGet over another means of transportation? What is the experience like?
For the summer, we also partnered with a very big vineyard out of the Hamptons called Wölffer Estate. We'll be serving their rosé for our customers when they arrive at the airport. It's an absolutely amazing rosé. Everyone loves it. It's almost a staple in the Hamptons for the summer. It was very hard for us to actually obtain the rosé because they sell out of it every year.
That is such a sweet gesture. It makes people that much more excited to travel with you guys.
When you're a unique, boutique market—I'd say a niche market—it's the little things that really do matter.