Nicole Aguirre, an L.A. native and founder of New York-based Worn Creative, knows how to build a company's brand from scratch using three key ingredients: design, photography, and video. Coupling her passion for the arts and an eye for creativity, her agency, which is 10 members strong, has helped shape the branding strategies of the largest nonprofits and is poised to help startups break into the global market.
"Worn is an agency led by fearless women," says Aguirre. "Fearlessness because we know we're a small agency, but we punch above our weight class and therefore we go after projects that our people would want to have. People admire the group of clients we're building up and the breadth and work that we have accomplished."
Aguirre's creative agency took flight when she dabbled in photography and art after struggling to find a job post-graduation. She had studied international relations at George Washington University with her sights set on becoming a diplomat, but she graduated into the recession. Aguirre saw this fortuitous situation as an open door.
In 2009, she collaborated with her friends in Washington, D.C. to launch her own fashion publication called Worn Magazine. The magazine, which includes an eclectic mix of fashion literature, put out six editions over the years, growing in popularity.
The theme of the fashion magazine focuses on cultural diversity, reaching an audience in support of Aguirre's "underground" creative work. As the magazine thrived, Aguirre decided to take her creativity to the next level and start an agency.
"We kept the values of the magazine that carried over to the agency, which emphasizes diversity and being proud of female-led businesses," Aguirre explains. "We have a very strong feminist bend to us and a lot of girl power in our office."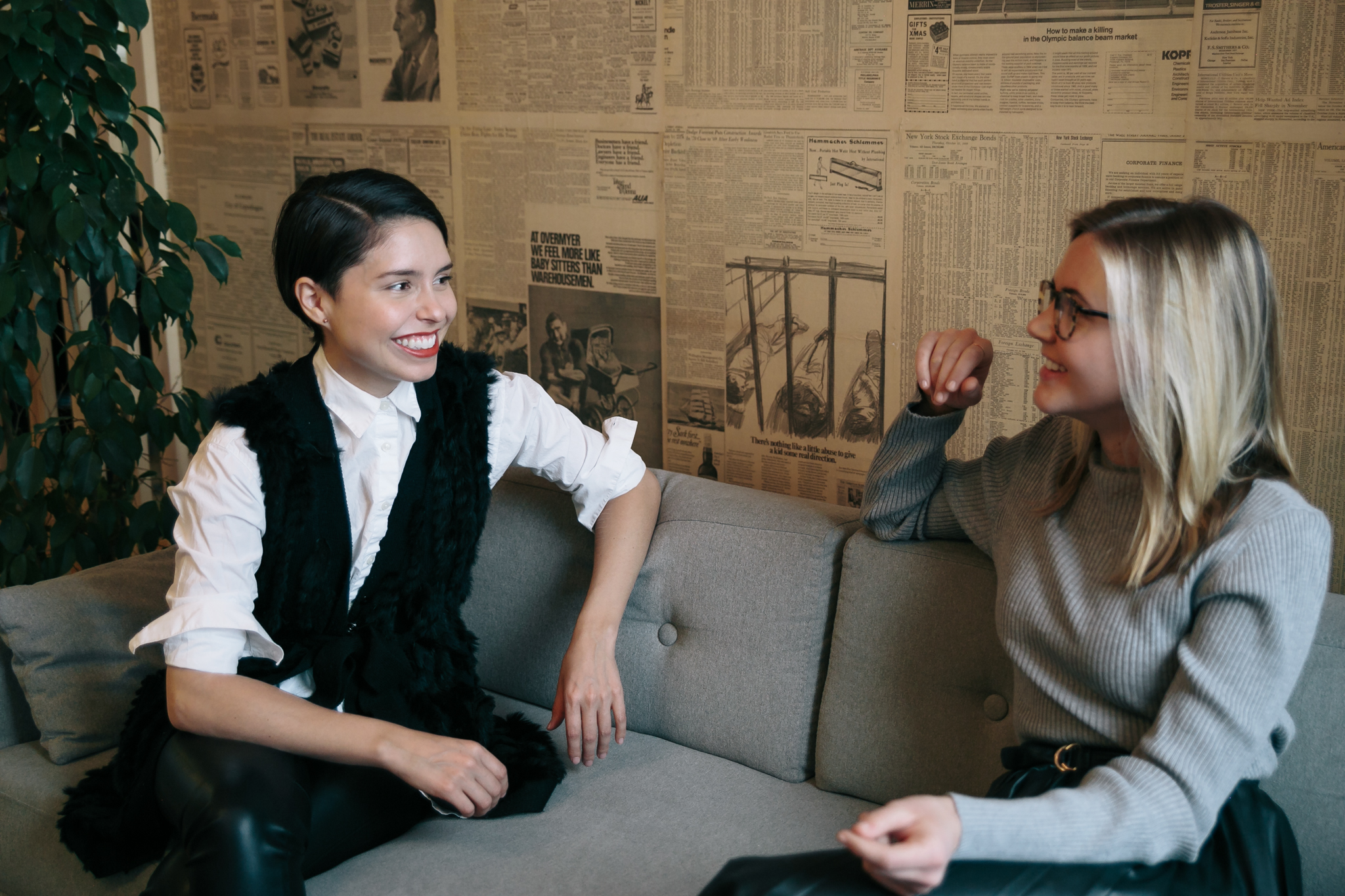 Aguirre's team includes the leadership of two women, Carolyn Rush, director of strategy, and Sarah Walker, design director. Collectively, they have worked with clients on a gamut of projects. Some of their most notable accomplishments include working with Education First, the biggest privately-held education company worldwide based in Switzerland and shooting video for W Hotels based in Stamford, Conn.
Aguirre says Worn Creative defies the traditional model of an agency in the sense that they have a wide network of creative collaborators around the country who aren't working full-time, but can be pulled in for projects at any given time.
In the early stages, the agency members meet with their clients and ask them what makes them passionate about their company and what makes them want to pursue it. Even before the leaders at Worn decide to roll out a design project for a company, they gauge their clients' interest, passion, and confidence in the endeavor.
"When we look at clients, the biggest sign for us is if the person we're working with is someone we want to work with," says Rush. "Whether it's because they're super innovative and so passionate about what they're doing, we work with clients who are easy to get on board with and are willing to go outside their comfort zone."
The first projects the team worked on as an agency when they were located at the WeWork Wonder Bread Factory in D.C. included casting a national ad campaign for Planned Parenthood and working with Goodwill to showcase a holiday pop-up shop.
The agency moved to the Financial District in New York City last July and operates out of' co-working space on Fulton Street. One of the latest projects Worn Creative has been working on since the move is packaging, branding, naming, designing, and producing multimedia and social media content for the soon-to-launch website of a Kaino coconut oil-making operation in the Dominican Republic.
"They came to us and said we have this factory that can make coconut oil, and we want to sell it in the U.S., and it's the most pure coconut oil available on the market," Aguirre says. "We flew to the Dominican Republic to shoot six videos with their factory there. We shot photography for the site and built the landing pages."
Aguirre is known by her colleagues as a risk taker and influencer. She channels her passion for helping women entrepreneurs succeed through her storytelling event series called F*it. The first iteration of the event occurred in Washington, D.C., where she invited women entrepreneurs who shared both the high points and low points of running a business. The idea is to provide resources and heartfelt conversations to guide women and bolster confidence in them to start and run their own business.
"We build long-term relationships with these women, and sometimes we do projects with them that have a definite beginning and end," says Aguirre. "Then they may come back to us for advice and questions six months later, and we end up doing a new project together. As our clients' companies grow, we grow with them."
Aguirre, who has been revving up for her next F*it event to be held at the end of April, plans to focus on building her agency over the next few years. She then envisons her magazine and agency transforming into the next Vice Media.
"I love how differentiated Vice Media is," she says. "They have a creative agency, a magazine, and an entire media company. We started from a magazine like Vice did. We have an agency as well. I'm interested in growing the media side and product side of the company, and I'm open to having different branches, too."
According to Aguirre, Worn Creative's revenues tripled year over year from 2013 to 2014. The number of projects, which fluctuates from season to season, is each valued in the mid-five figures on a base level. The agency's revenue is expected to grow another 70 percent this year. Community involvement has been rapidly growing.
"I like to think we unlock potential that people already have," says Rush. "We help them to see how great what they are doing can become. They have the vision, and drive, and we help them to manifest that visually."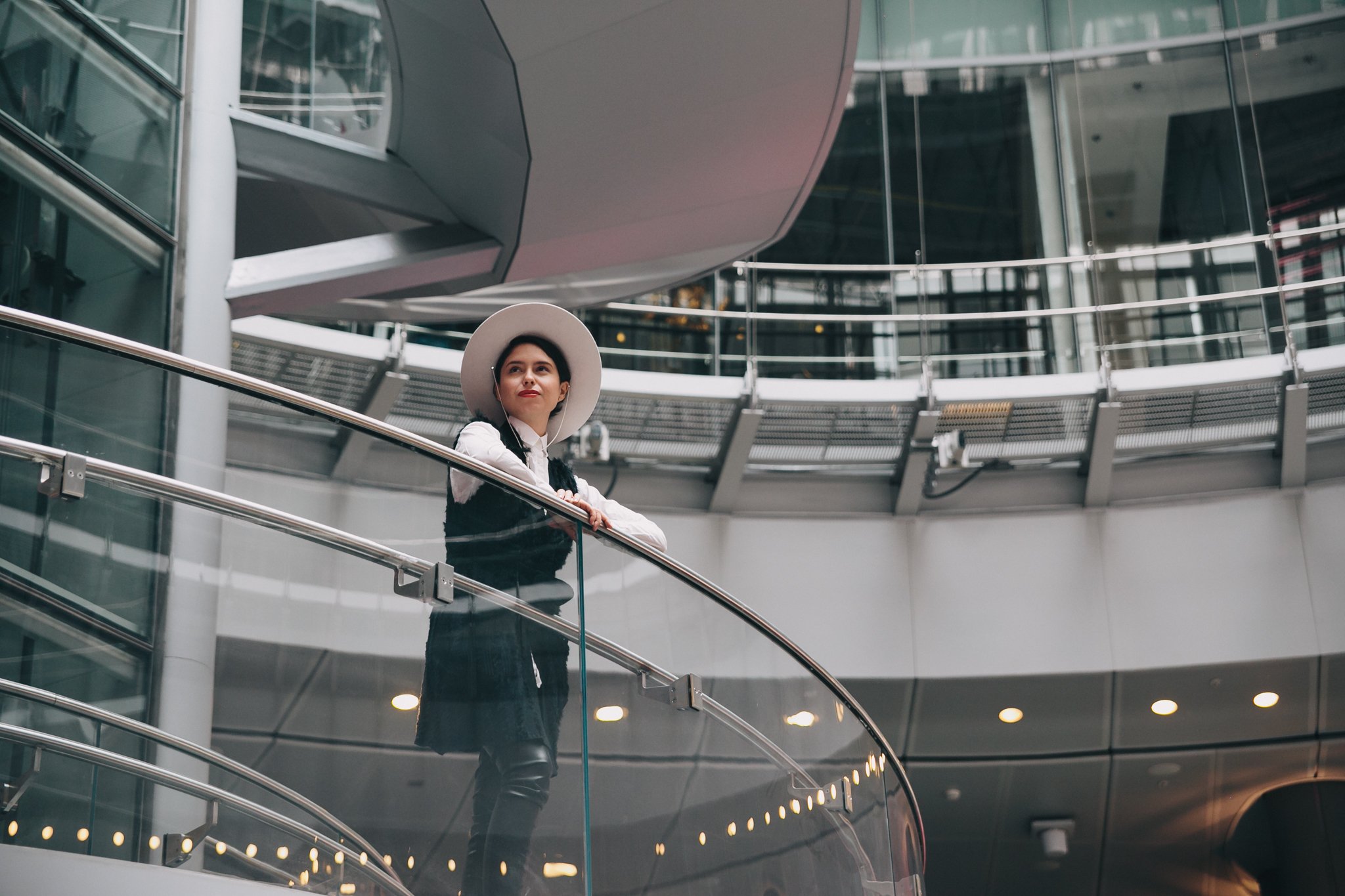 Photographs by Lauren Kallen