On Mindy Seegal Abovitz's 21st birthday, her best friend left a trail of small gifts throughout her A-frame home in Gainesville, Florida: a sweater from a nearby thrift store, then "some sort of weird, raw cookie" that Stephanie, better known as "Scoot," had been making at the time. At the end of the trail were a keyboard, mixing board, and a red Percussion Plus drum kit, completely set up and ready to go.
Just the year before, Abovitz's only means of playing the drums was on friends' kits whenever they weren't using them. But Scoot was urging her to take it to the next level.
"I'm your bandmate, this is our practice space, that's your drum set," said Scoot, who had read every manual available on putting together a kit.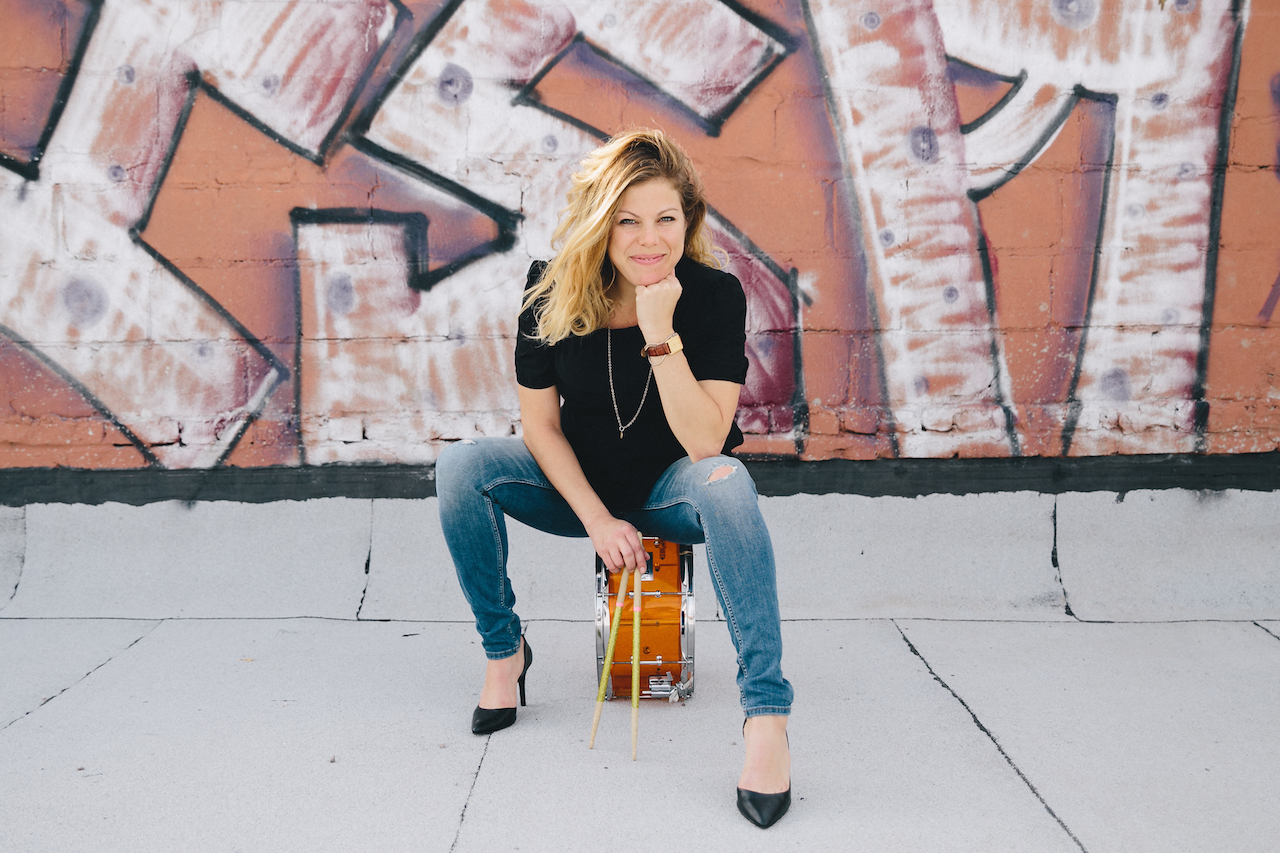 Abovitz realized how much the kit cost, which was maybe three times anyone's rent in Gainesville at the time.
"I was living with like nine people," she says. "We were all going to school. No one had the money. So that my best friend made that possible also just felt unreal. It's like as if someone gave you a Porsche. You'd be like, 'I don't get it. How is this happening?'"
It's 14 years later, and speaking from her office inside Danbro Studios in the Bushwick neighborhood of Brooklyn, Abovitz says the gift still gets her all choked up.
"It's to this day the only birthday gift I've ever gotten that I've cried about getting," she says.
Her gravitation towards the drums felt identical to her move from Gainesville to Brooklyn, one music-centric city to the next: visceral and magnetic, not conscious. In 2009, Abovitz created Tom Tom Magazine: a quarterly print publication about female drummers—a concept that, to her surprise, had not existed until that moment.
"People have repeatedly said to us that we're such a niche," says Abovitz, also the publisher and "da boss," according to the masthead. "And right now, I'm trying to understand what that means because when you are that niche, you don't understand what it means. For instance, if women are considered a niche market, which sometimes we are, what does that even mean?"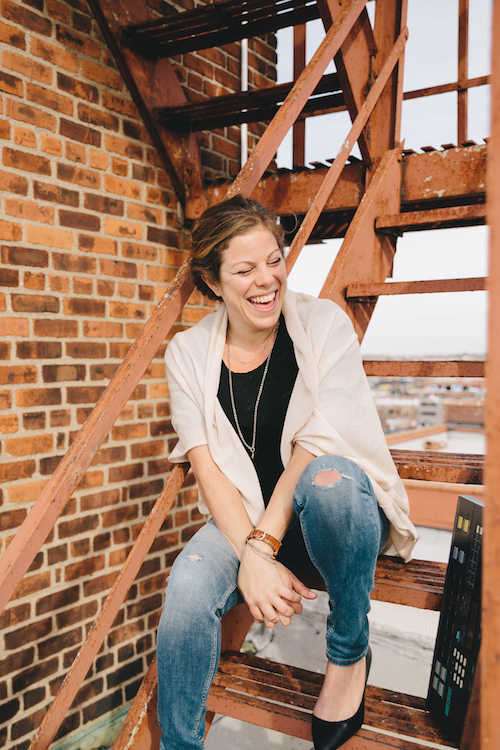 Abovitz says it's the wrong way to look at the equation, at least for her.
"In my über–optimistic mind, we are half the population," she says. "So I don't look at us as a limitation."
Many people have asked Abovitz if she's worried whether Tom Tom, now 23 issues in, will someday run out of material to cover.
"It blows my mind," she says. "From day one, my concern has always been the absolute opposite: how are we going to cover all these drummers? And so the first seven issues of the magazine are not only filled with pages of stories about female drummers that have never been covered in a drum magazine or in any magazine, but the journalists and photographers are all female drummers as well."
She says she could name plenty of drummers that she still wants to be featured in the magazine.
"I'm just really glad we are where we are, and continue to grow, and that idea can ideally dissipate," she says. "One day, no one will ask that question, and it will be amazing."
Tom Tom's editorial team sticks to its mission that it's "more than just a magazine; it's a movement."
"Our goal is to create good and ethical media—moral media," says Abovitz. "The way I think about moral media is covering people who are average or who represent real human beings. And we're the only magazine about female drummers in the world, so that would include people of all races, ages, varying degrees of notoriety—famous, totally not famous—able-bodiedness, sexualities, and even gender permutation within the idea of female, class, parts of the world. That's all in our mission statement at the front of the magazine."
In addition to being a print publication, Tom Tom has an active online presence, and puts on events like Hit Like a Girl, an annual drumming contest. Abovitz also teaches at the Willie Mae Rock Camp for Girls.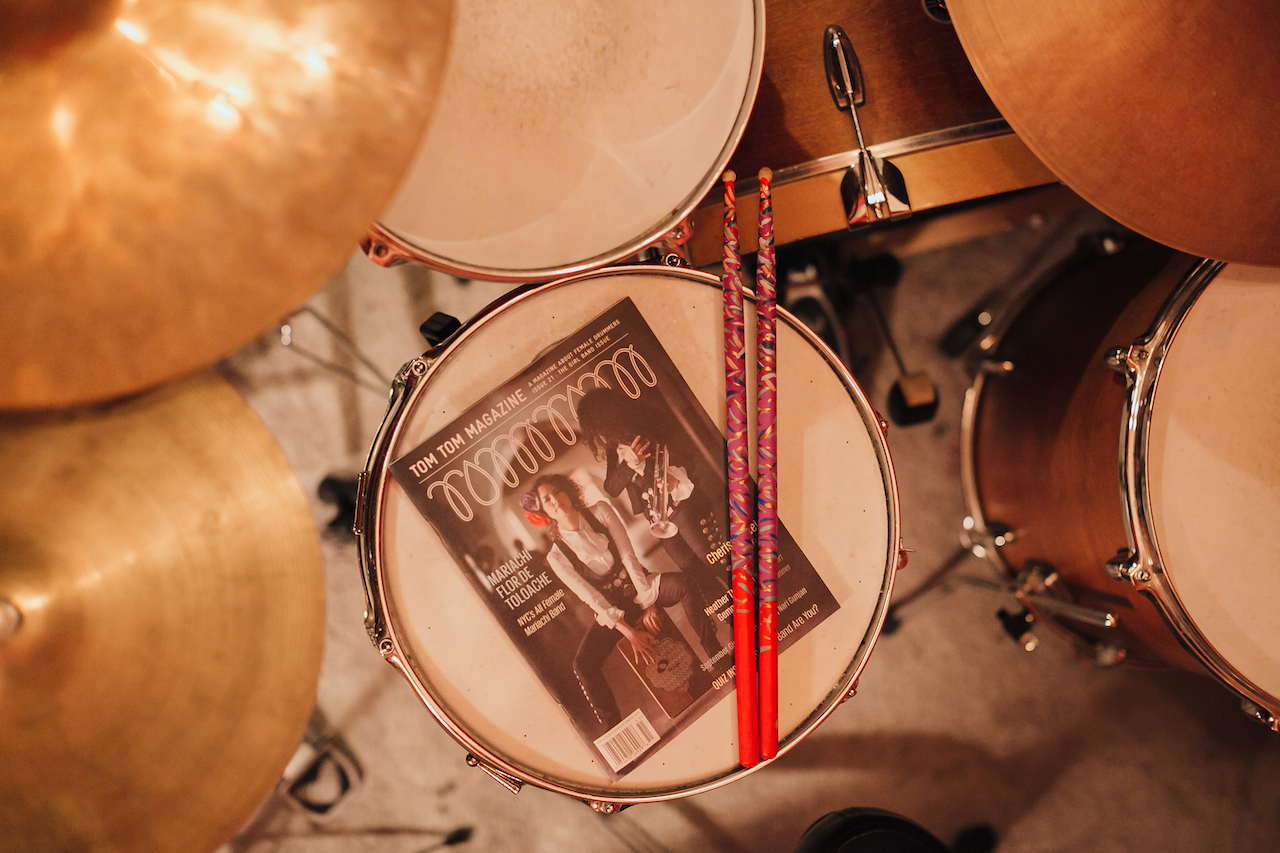 Teaching and learning are fascinating subjects when it comes to Abovitz, a self-taught drummer who also taught herself the tricks of the trade of the magazine industry. Her thought process has nothing to do with fear of failure, holding back, or being intimidated by not knowing the proper way to do something. Instead, she's wholly concerned with trying hard and making attempts—because only then can you witness something potentially great occur.
Where did this mentality come from? It's not an instant reflex for most people to keep soldiering on—defeat and embarrassment can be crushing.
"We live one lifetime," says Abovitz. "It's my duty, almost, to do the thing that I'm completely impassioned to do and to have no fear."
Abovitz traces this fearlessness in business to her father, Isaac, who moved by himself from Israel to the United States when he was 22. By the time he turned 44, he had gotten a master's degree in business and started his own real estate company.
As far as "fearlessness in the creative world" goes, Abovitz credits her mother, Itta.
"She's a wacky painter woman and wears whatever she wants, has never given a [darn] about beauty standards," says Abovitz. "And my dad has never given a [darn] about rules, like in terms of the business world or when it's correct to walk up to someone and say hi."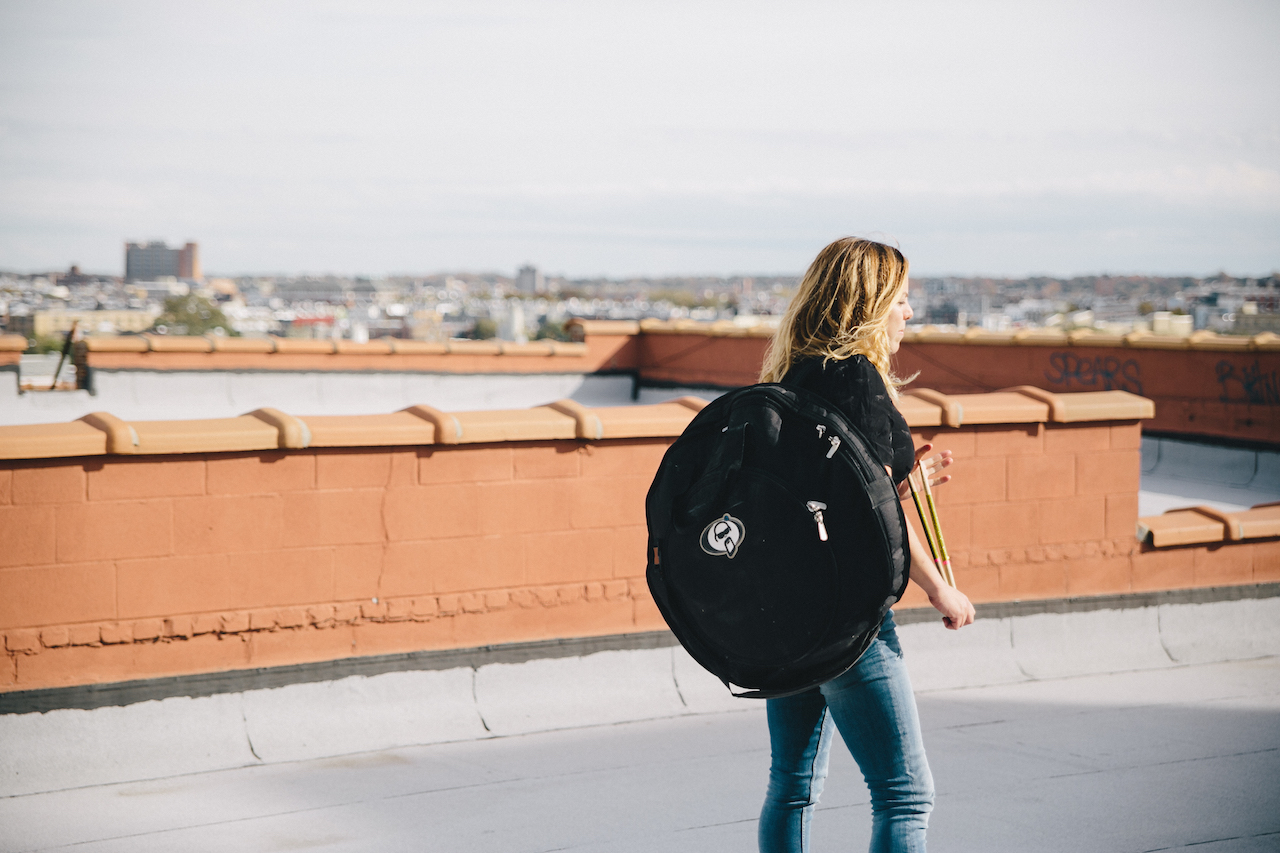 Despite how much she's accomplished, Abovitz still feels like she has a lot to work on when it comes to fearlessless.
"It feels very synonymous with confidence," she explains, "and confidence for women in general does not come easy. For people in general. I try to come back to that place of like, anything's possible, a lot."
In addition to being carried at various art bookstores, radical bookstores, and museum shops all over the world, Tom Tom is available at Barnes & Noble, Guitar Center, and now even in the air: it's among the reading material offered in the upper-class cabins on Virgin Atlantic flights.
But Abovitz plans to go even higher: breaking a Guinness World Record.
"It's related to our next issue, which is themed 'Time,'" she reveals, which hits newsstands on December 15. Though the team is still in the brainstorming stage less than two months away, Abovitz says with confidence, "We're gonna break some sort of durational drumming record," and it's impossible not to be excited with her.
Photo credit: Lauren Kallen