Art in general is a major focus for us at WeWork. Not only does it inspire our members and employees—it's also a big differentiator in the market and lets us support local artists and bring their work to a broader audience. We believe in it so much that we actually have six employees who work full-time with our interior-design team to develop, design, and install custom art and graphic pieces as well as work with local artists in each new city.
We're taking it a step further by teaming up with 1xRUN to co-curate a series of murals in WeWork locations around the world. With murals by 1xRUN alum Remi Rough in our WeWork Moorgate location in London and work by Ellen Rutt and Chema Skandal in WeWork Fulton Market in Chicago, we were stoked to unveil Joram Roukes's latest mural at WeWork Weteringschans in Amsterdam.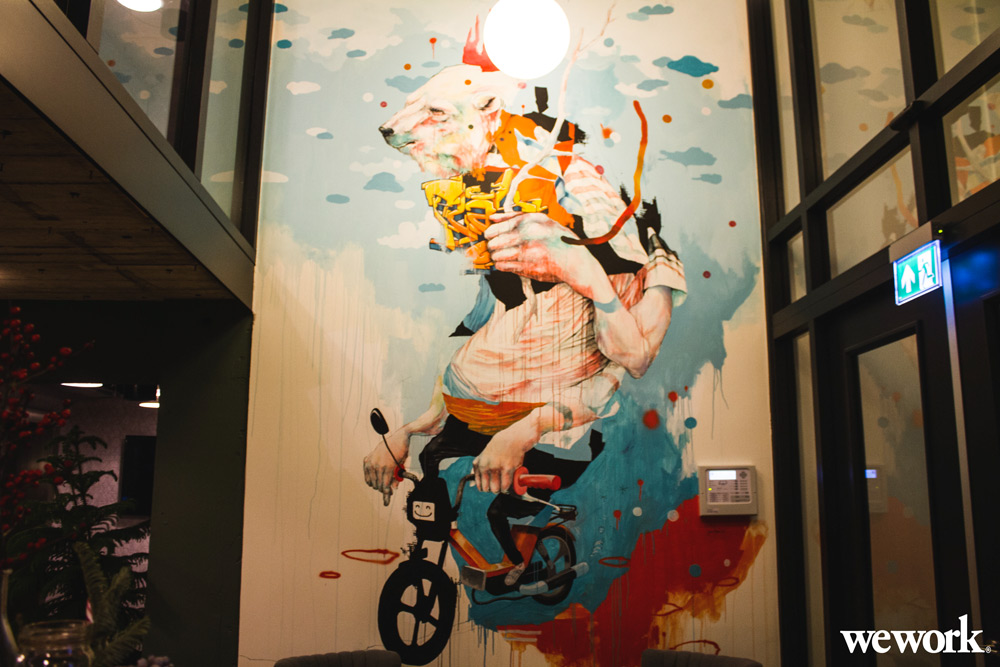 It's really important for us to honor the original architecture and vibe of each location we move into, and what better way to pay tribute to the area than to incorporate the work of an awesome local artist? We love the way these indoor murals reflect the neighborhoods they're part of, and it's been great to incorporate local artists into the fabric of our spaces—literally.
A lot of our spaces have a rich history, and we like to complement that history with contemporary art. Art helps inspire our members and our employees; it can start conversations between strangers; and, to be honest, it's just supercool to have these amazing large-scale murals in our spaces. Not many small businesses with one or two employees can say that they have an original Joram Roukes or Jason Woodside mural in their office, but with WeWork, they can.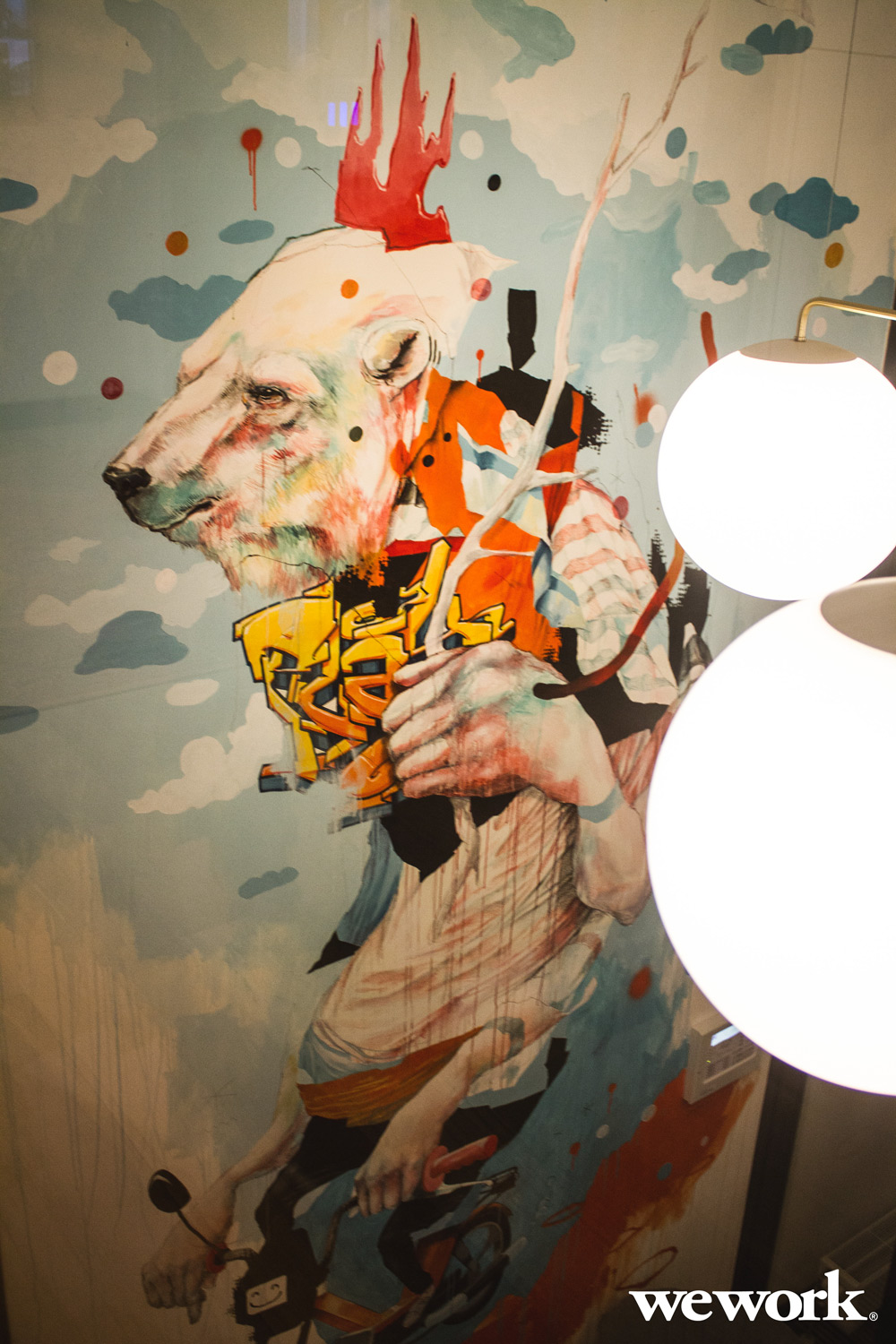 It's awesome to see the members embracing the artwork and taking photos; and when they refer to the mural in their building, they call it "their" mural, which is great!
We know that artists are constantly hustling and working to get their work seen and trying to make a living doing what they love, just like any other startup or small business, and it's important to us that we continue to support that.
You can check out the full conversation I had with 1xRUN here.