Great business ideas can come at the oddest times. For Ammar Jangbarwala and Dylan Purcell-Lowe, that moment came when they were trying to catch an overworked bartender's attention.
"It was partly out of frustration, waiting in long lines at bars," says Purcell-Lowe. "We both were thinking that there had to be a better way."
The result was the Somabar, a countertop robotic bartender that can dispense your favorite cocktail in less than five seconds. From an app on your smart phone you can choose from among 300 different concoctions, all of which can be customized to suit your tastes. Want your Manhattan with rye instead of bourbon? Prefer a really strong Old Fashioned? Somabar can take care of that.
Their initial plan was to build a much larger machine that could be featured at bars and clubs. But then they hit on the idea of a sleek device that would fit on your kitchen countertop right next to your Nespresso machine.
"At that point, there had been nothing in the home for creating cocktails," says Purcell-Lowe. We thought, 'How cool would that be?'"
The compact design features dishwasher-friendly canisters that can be filled with your favorite liquors. The app warns you when your supplies are running low and suggests different ingredient you might want to try to increase the range of cocktails on offer.
Jangbarwala and Purcell-Lowe, who met several years ago while working at another startup company, have been adding more social aspects to the app, letting users exchange recipes with others around the world.
"It's our way of bringing the social drinking aspect to the home," says Jangbarwala. "It really gives you the feeling of being a mixologist."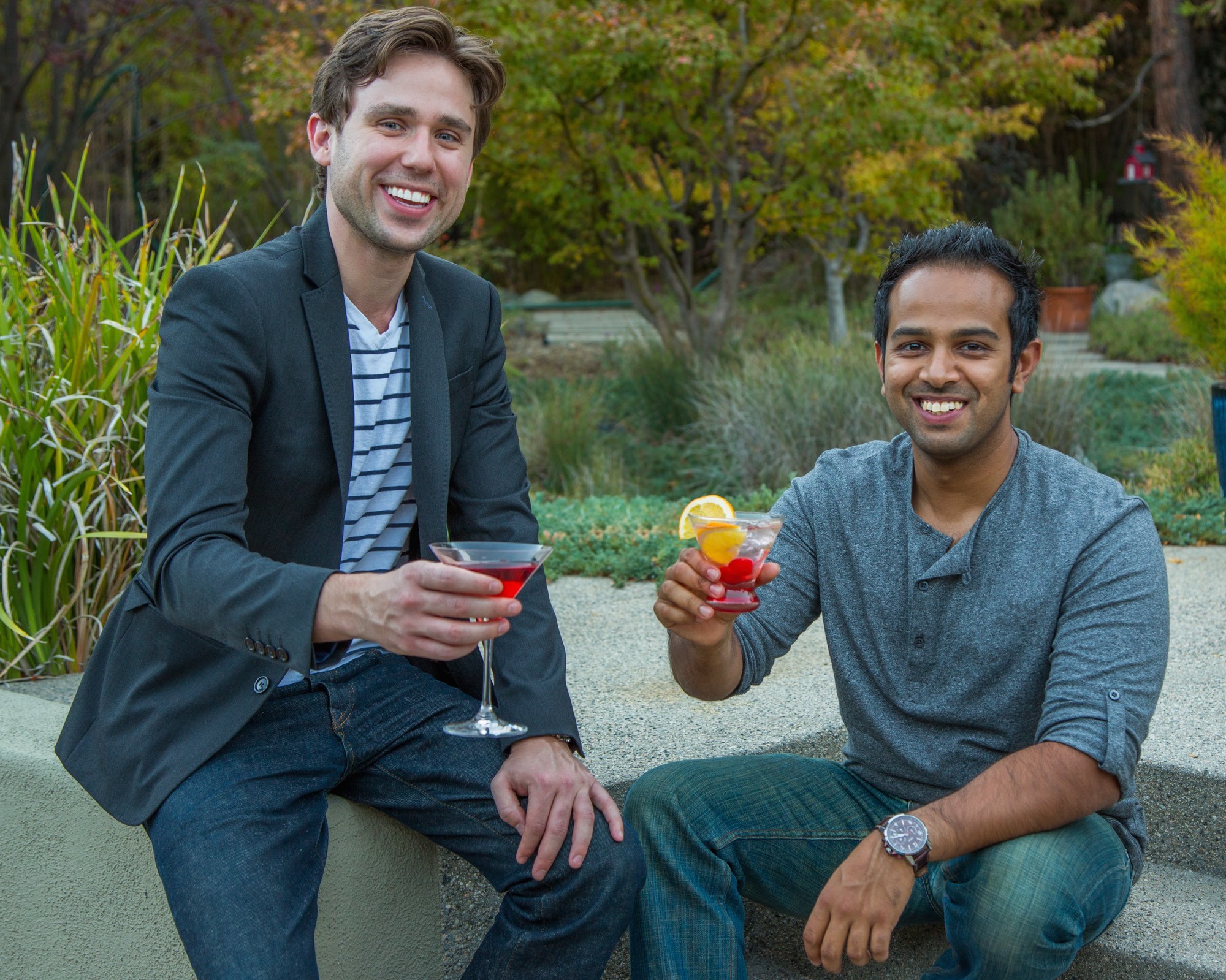 Initial funding for Somabar came from a 2014 Kickstarter campaign that easily beat its goal of $50,000. Those who were among the first to pledge get a break on the product, which is set to retail at $429.
These days the business partners, who are based in the WeWork Hollywood location, have been spending a lot of time in Hong Kong, where production is set to begin in the next few months.
"We were just there for three weeks, and in another week we're going back," says Purcell-Lowe. "We'll have to move there permanently during production. We'll just pack up shop and go."
The 18-hour days they've been logging over the past few months will be worth it, they say, when the first machines roll off the assembly line in July. They should be available in stores in December.
In the meantime, they plan to continue enjoying the prototype model they've been demonstrating around the country.
"We stick to the Moscow Mule," says Purcell-Lowe, mentioning that very trendy combination of vodka, ginger beer, and lime juice. "That's our favorite these days."