Jimmy Pinto wasn't even thinking about starting his own business when his second watch in six months stopped ticking.
I basically came up with the idea for the company because another one of my watches broke on me," says Pinto, founder of Broome & Mercer. "I said 'Screw this, I'm going to create my own timepiece.'"
The name came from where he was when the idea hit him: a restaurant at the corner of Broome Street and Mercer Street in the middle of New York City's bustling SoHo neighborhood.
But it was more than an address: it was a manifesto of SoHo sensibility, guiding him to create watches that, like the neighborhood, effortlessly blend a cool bohemian sensibility with the upscale sheen of luxury retail. He decided to focus on a design that was more timeless than trendy.
"That's what I was trying to accomplish," Pinto says. "I wanted to create a timepiece that was like SoHo, representing both the downtown and uptown scenes."
That was back at the end of 2013, which Pinto admits "seems like a long time ago." At the time he was doing marketing for a lighting firm, and wasn't looking to give up his day job. But the idea for Broome & Mercer seemed like too good an opportunity to pass up. So he left and "never looked back."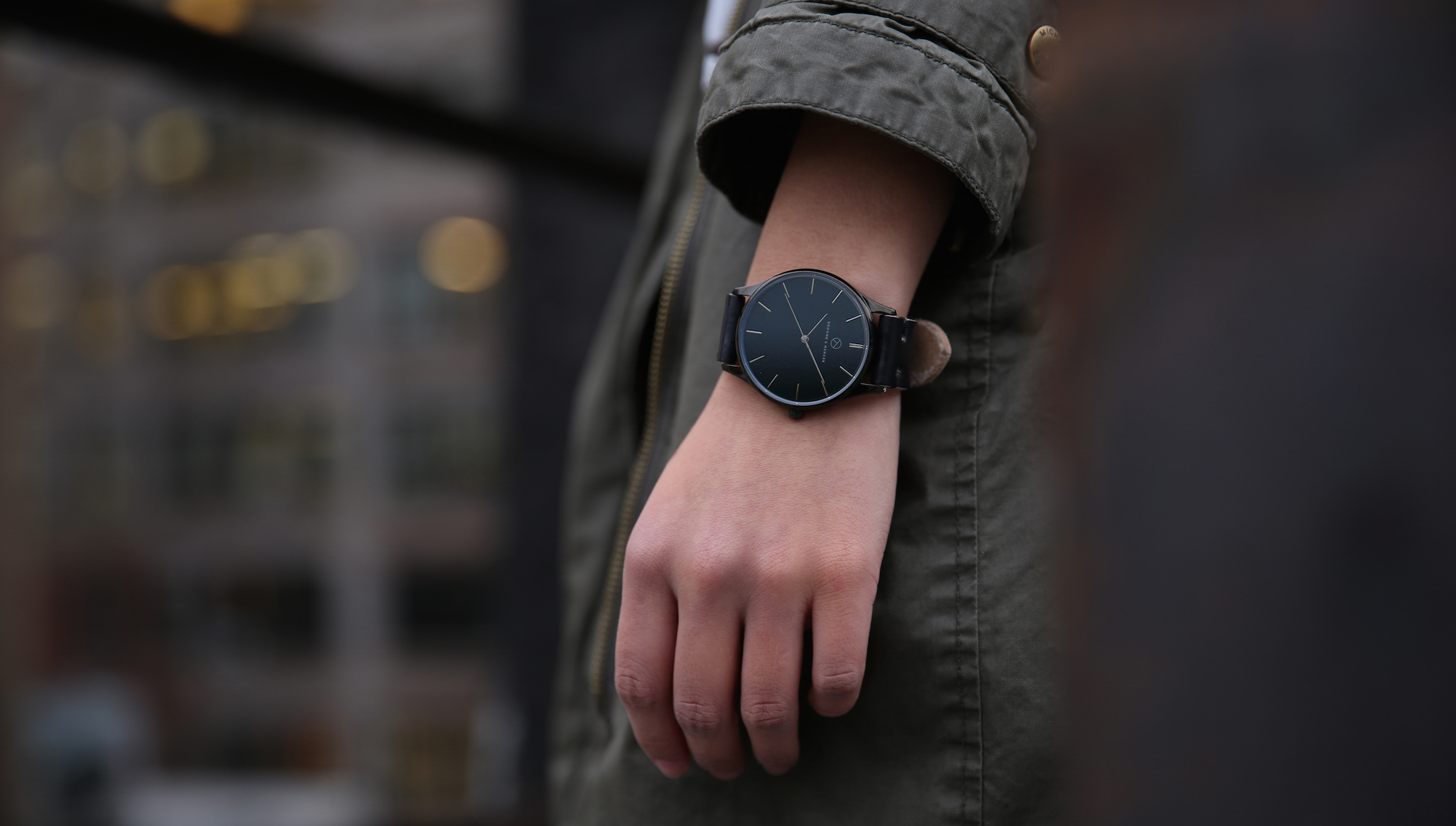 The next few months flew by, with Pinto designing prototypes for his watches. He kept pushing for an extremely thin profile, while the manufacturers insisting that the dimensions weren't possible. He eventually compromised, but by less than two millimeters.
"This was definitely something that I'd want to wear," he says. It's a really minimalist design. So many things today are overdesigned. I thought the simpler it is, the better.
But if the design is inspired by downtown New York, the craftsmanship is all Boston, where each watch is made by hand. That's where the unique straps are manufactured as well. Each item sells for well under $300, and is designed in the elegantly unadorned style that recalls a mid-20th century industrial sensibility.
In December 2014, the company opened its first pop-up store. Six months later, Pinto continues to operate solo out of his office in WeWork Soho. It's just a few blocks from where he got his idea for the company.
Pinto says he enjoyed designing the watches and being his own boss, but it's finding ways to get out the word about his company that he likes the most.
"I really love marketing," Pinto says. "I have a background in marketing, but I didn't use it that much in my last job. I have tons of ideas, and can't wait to try them out."