Tom Bage says the past few days have been unbelievably busy—a good kind of busy. One day he was doing an on-camera interview about bio-bean, the clean technology company where he serves as head of marketing and communication. The next, he was pitching his company at the London Creator Awards, where he convinced the judges that the company's plan to turn coffee grounds into useful products was worthy of a $130,000 prize. Then came more interviews and a video crew shooting in his office. "It's been a dream week," Bage says. "One of the best of my career."
Founded four years ago by entrepreneur Arthur Kay, bio-bean collects thousands of tons of used coffee grounds every year (and by next year hopes to increase that to tens of thousands). It then transports them to a factory about an hour's drive north of London, where they are turned into two kinds of renewable fuels.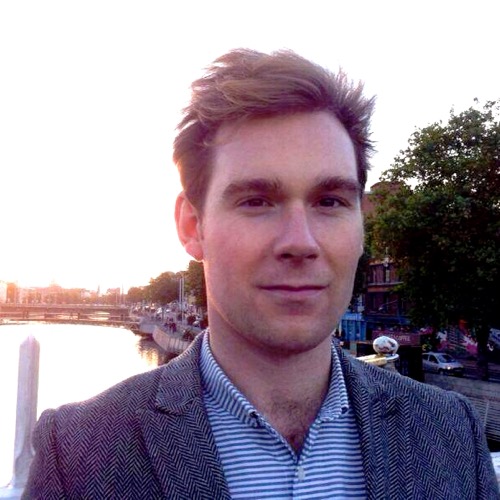 Bage, formerly deputy director at Change.org, thought the idea sounded intriguing, so he joined the company. "It was the right fit," he says. "I'm fired up by businesses with social missions."
Lately, the company has been working on another byproduct of coffee ground: coffee oil. It has dozens of applications, Bage says, from beauty products (it's full of antioxidants) to biodiesel (it can turn into a clean alternative to traditional fuels). Bio-bean is using some of the money from the Creator Awards to invest in the equipment needed to ramp up production.
"Coffee grounds are a global waste problem because they usually end up in landfills. It's amazing that we can be part of the solution," he says.
"I can't give you an exact timeline on bringing it to market, but I can tell you that we have brought two brand new solid fuels to market, built an inbound supply chain, and constructed the world's first coffee recycling factory in around four years," he says. "We're moving quickly!"