For this edition of Do What You Love — a series that showcases the entrepreneurs behind startups and small businesses — we sat down with Jeffrey Blum, the creative director and founder of We Make Something (previously Welkome Agency.) Here's what Blum shared: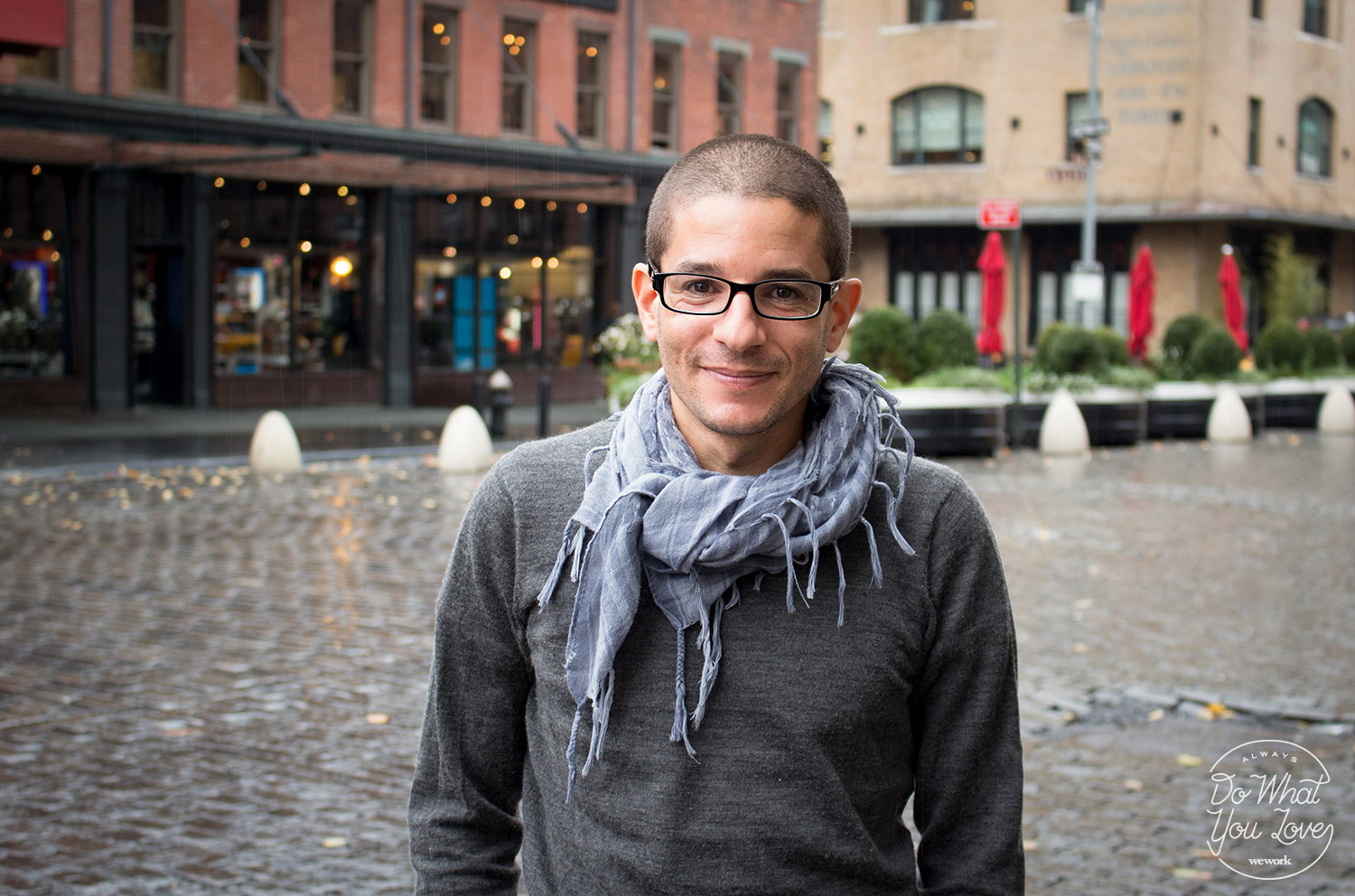 I was born in Switzerland and my mother's American; she's from New York. I grew up in the south of France in Saint-Tropez. Then I went back to school in Switzerland and then Paris to [study] computer communications, branding, culture, paintings…for three years. After my graduation I decided to move to New York in 1998. I had studied so many things: illustration, logo design, typography, layouts. At that time the web was so small that no one was teaching it, so everything that I do right now I learned by myself, in fact.
We Make Something is a digital agency. We do web design and web strategy. We do mobile app design (iPhone, iPad, Androids), responsive design, and social media strategy (Pinterest, Facebook, Twitter, YouTube, etc.)
We had to change the name [Welkome] to something else because a company called Wellcom in France sent us a letter to change the name of our company. At the beginning we started to fight to keep the name and make everyone happy—but we couldn't keep it and had to change everything. The Welkome website is still up; we still have to make time to change it.
I'm traveling a lot for work. The big office is in Paris. I do a lot of back and forth because it's important to see my clients overseas. My travels [inspire me], movies and things I see on the street—so many things.
For me, New York is the place to be. The web industry is so strong and all the big companies now are bringing offices to New York: Facebook, Twitter, Tumblr, Foursquare and so many others like Google, which is right here. I like the energy here. The energy in Paris is kind of different; the weather is always gray and people are moody. But it's nice to have an office there because for luxury businesses it's a nice city to be in because of the fashion industry. Also we work with a lot of companies in Switzerland so it's close.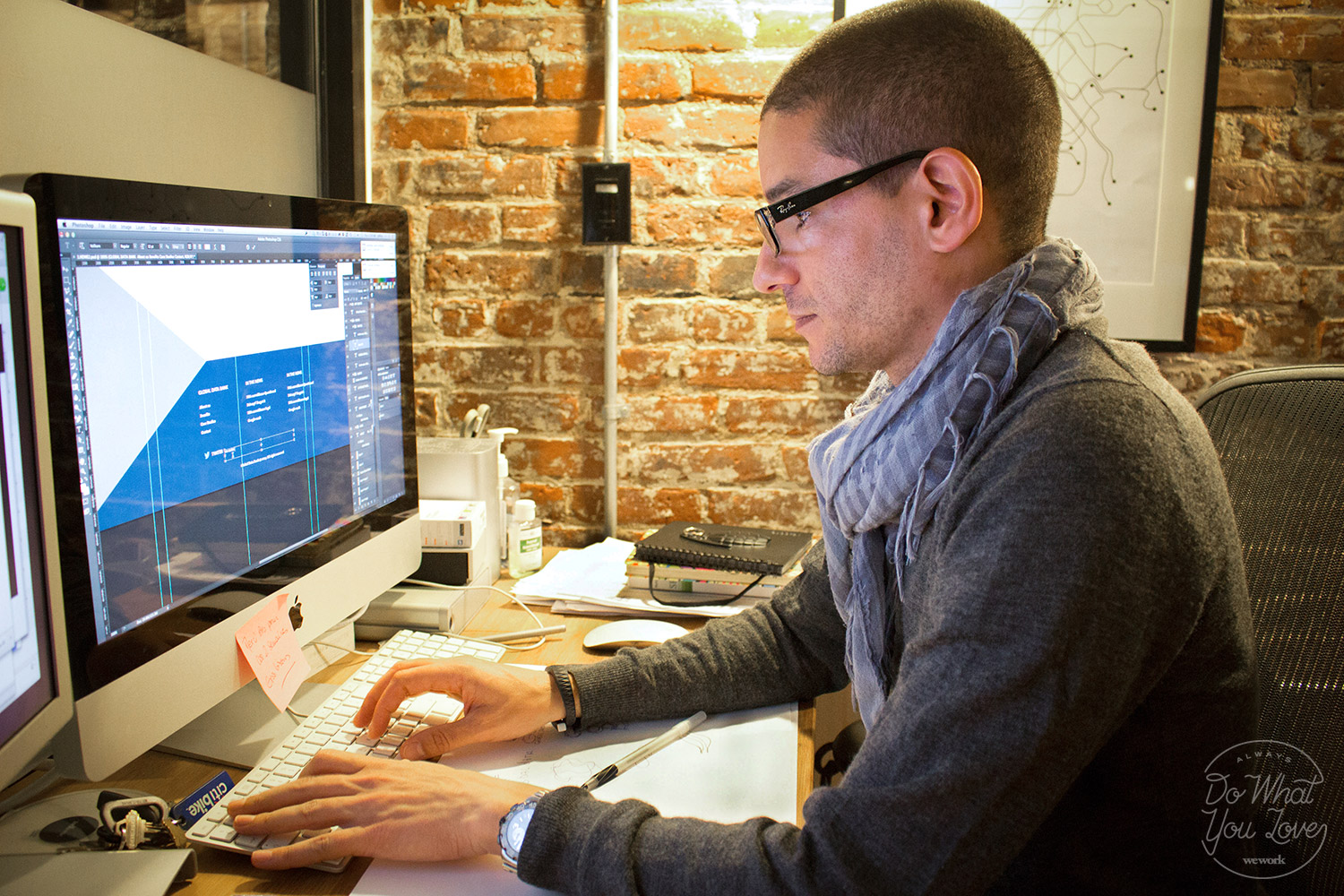 Apple Inc. is one of the main companies that I really like. I've never touched a PC in my life. My first computer was a Mac when I was six-years-old and I'm 37 now. The other company I really like in terms of design and web strategy, corporate identity and the way they communicate, is Nike. They're really strong in terms of design.
I run a lot. I ran three marathons this year. Every time I'm traveling and I'm getting into a country or city, the first thing I do before going to the office is go for a run. So all the stress and everything goes out. That's a key thing for me to always stay sharp and focused. When you run it's like a drug; it's an addiction now. When I don't run for three days I'm like, 'I need something.' [Running] is one of my ways to get away and think about something else.
I don't drink coffee, I don't smoke, I don't drink alcohol. A lot of people in the running industry and my running friends have the same minds: don't drink, don't smoke and run. So when you're surrounded by people like this it's easier to have this lifestyle.
Every time we have an intern I tell them, "you have to believe in what you do and there's only one way to succeed: to work." Money doesn't come from the clouds. Especially in New York, you either work or you go back home.
Work is fun. There are some stressful moments, but since we're creative…I don't feel like I'm working when I come to the office or when I see clients.