Do What You Love is a series that showcases the entrepreneurs behind emerging companies. In this edition, we sat down with Kevin McLaughlin, Principal at Resound Marketing. Here's what he shared: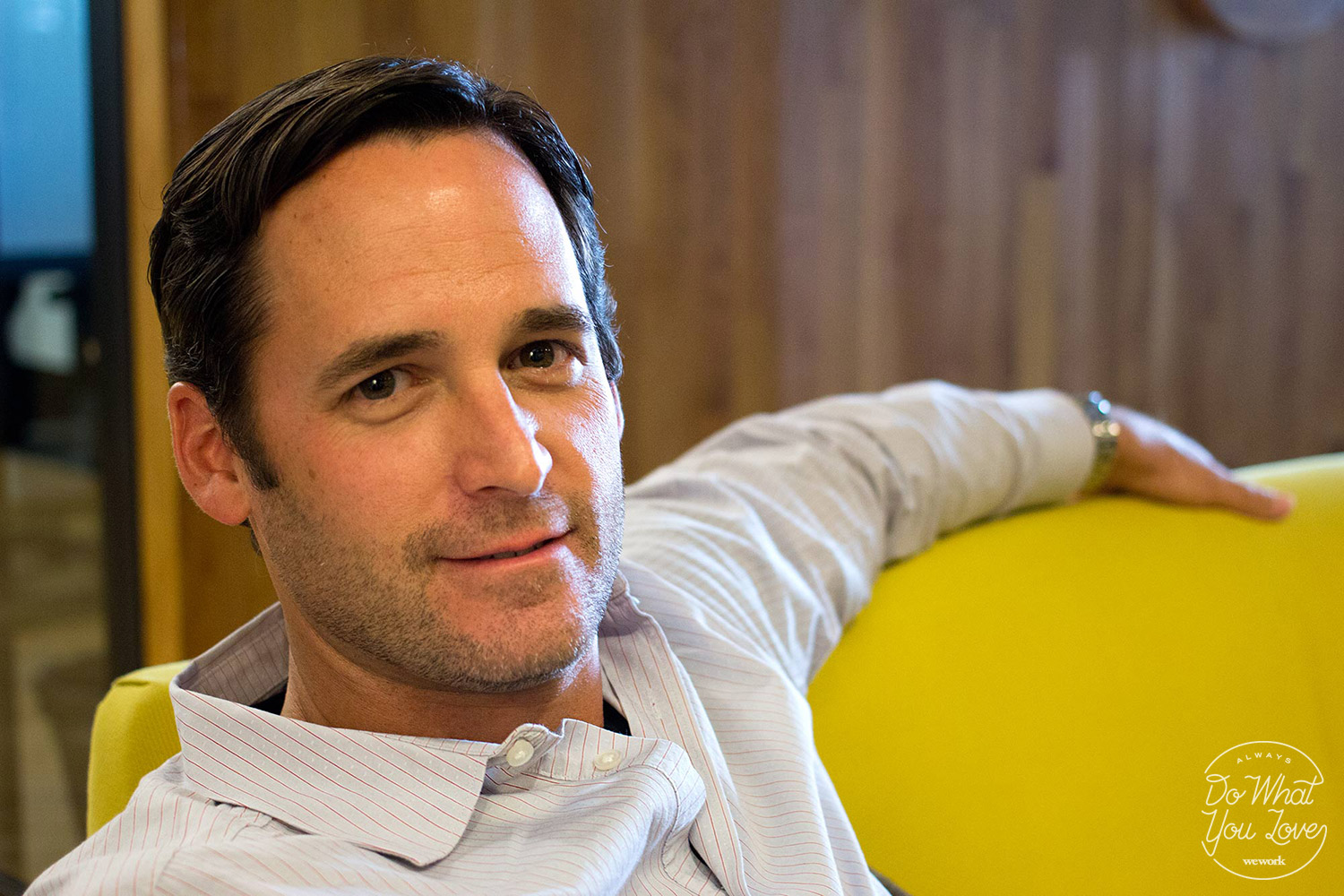 The big turning point in my life started with some personal unrest. I thought I wanted to be a business consultant or a banker. My first job was at MetLife Securities where I had a re-engineering analyst role. It was a tremendous experience, but I wasn't happy doing what I was doing. I had my yearly review with my manager, and finally the realization hit me: this was definitely not where I wanted to be.
I took a hard look at myself. I realized the lifestyle and culture of a big corporate company didn't suit me. It took a bit of time and an honest assessment but I started narrowing in on my personal interests and the things I excelled at. I had zero experience in marketing but thought it fit my skill-sets as a communicator and storyteller. And I liked the entrepreneurial environment and the ability to put new ideas into play on a whim.
Technology was an innovative market that appealed to me. I'm a risk-taker and certainly not complacent, so I was attracted to marketplaces that were often changing and evolving. And I was determined to make an impact. I knew technology would give me the ability to work with startups and emerging companies doing creative, disruptive things. I looked at technology-based openings and got a position at a boutique technology PR firm.
Resound was formed born out of frustration. My cofounder and I worked together at the boutique firm for 5 years. We shared the same frustrations and aspirations. We didn't want to be pigeonholed in one particular industry and wanted to create an integrated marketing service. We made a clean break and worked out of our homes for about two years, refining Resound and growing the business.
Challenging yourself on a regular basis gives you the confidence to dive into new areas. Resound is an industry generalist by design, so we take on almost any field. Technology is where we have the deepest experience, but we've branched out to other industries like lifestyle products, nonprofits and online education. We're pretty fearless. Our willingness and vigor to attack the learning curve and flatten it allowed us to build the business that we are today.
Constantly evaluate your personal and professional development. Your career ambitions will change and that's OK. When Resound started, we lived in New Jersey and thought we would stay a certain size. As we expanded our services, we had to alter our business plan. We moved to New York and it's had positive outcomes on our business. We stretched to reach this point and those calculated risks served us well.
As an entrepreneur, you need to take a step back and get an outside perspective on you. Get input from your friends, family and colleagues. They will enlighten you on your strengths, weaknesses and the challenges you need to think about in your career. Take their input to heart because they usually have your best interests in mind that goes beyond the success of your business.