Justin Jarman, cofounder of YouBetMe, has been betting with friends for as long as they can remember. This friendly habit inspired him and his co-founder to launch a fun, social app that helps people place and keep track of their casual wagers. Handshakes, not required.
We saw down with him for our Member Spotlight feature in New York City – a series that showcases the individuals behind startups and small businesses. Here's what he shared:
I was really lucky growing up. Even though my mother raised me as a single parent and money was scarce, she always supported and encouraged me to pursue my business dreams. She also tolerated my jackass behavior in the classroom. I'm also very close to my grandfather who not only worked in corporate America, but he also ran his own business. I couldn't ask for a better childhood because it's helped me in my entrepreneurial journey.
I knew fairly quickly that corporate America wasn't for me. After graduating from the University of Arizona, I landed a job at Merrill Lynch. Six months in, I left and joined a one-man shop where we built a back office solution company for a hedge fund. Our business did really well, so we founded an online payday lending company. Once the legal climate changed in that industry with stricter guidelines, we chose to exit. I started working on Signnow.com in 2010, but I left eight months later to start YouBetMe.
My co-founder and I bet on everything – it usually ranges from beer pong to foosball. We were doing it so much that the wagers started to add up, and we had no proper way to keep each other accountable. We also wanted the ability to publicly shame our opponents and post our wins, so we pulled the trigger and started YouBetMe. We actually bootstrapped our company in a unique way, but that story is best told over a beer. [laughs]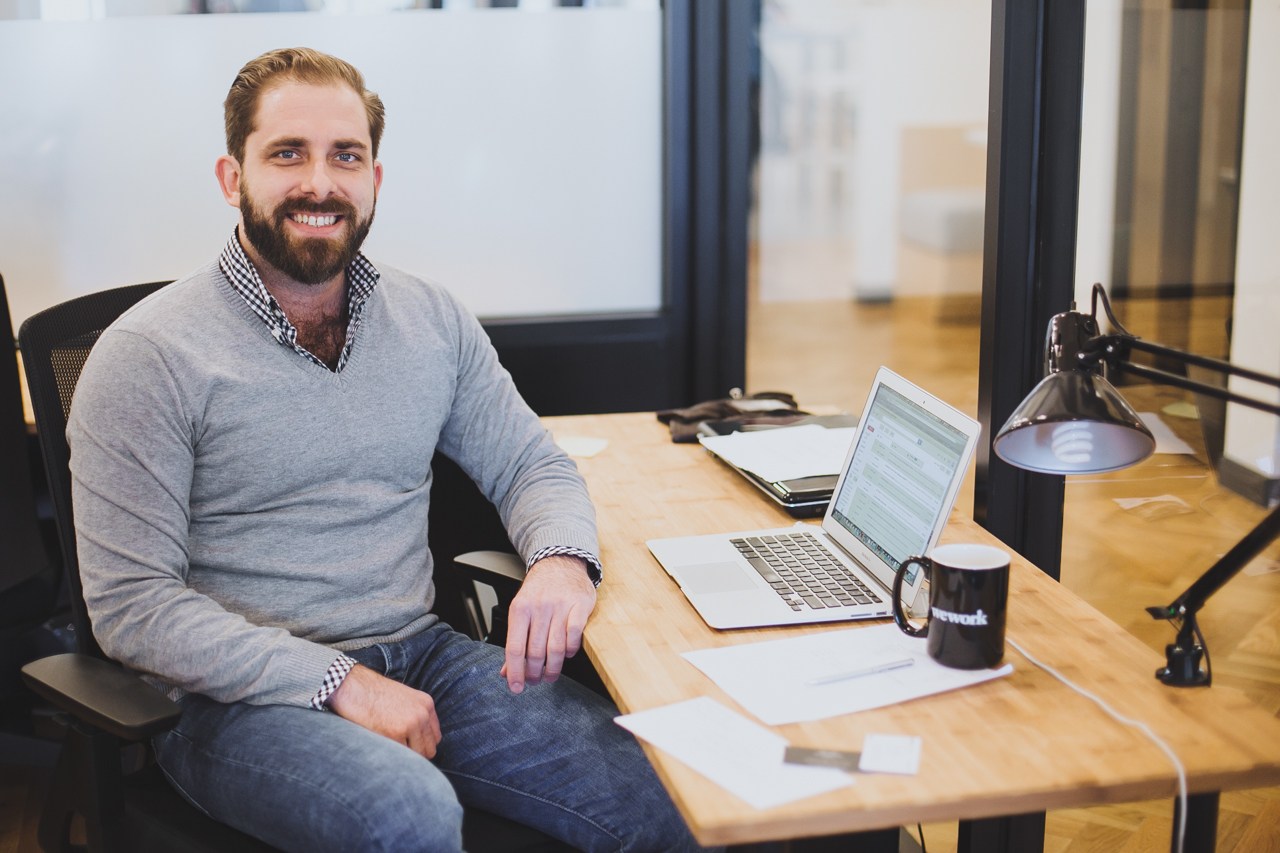 YouBetMe is a peer-to-peer social betting platform that allows you to bet on anything with friends. It's available for download on iOS and we're in the process of building out our Android version, which will be finished in three months. Obviously with the legalities surrounding online gambling, we cannot offer real money transactions in the US, but we're confident that this will eventually change. Just recently, we climbed to the No. 5 spot for top free sports app in the App Store.
The two most popular bets on our app are Alcohol and Sex. Here's a funny fact: 97 percent of all the emails we receive in our support inbox are people asking to make their bets private because they all have embarrassing outcomes, which are made public to our community and their Facebook or Twitter page.
Our company is bi-coastal, but it works. My co-founder and team reside in San Francisco, but we have such an awesome network of existing angel investors and brand partnerships in New York that we didn't want to disregard it. Plus, it's been a huge advantage to see different facets of the startup community in New York City and San Francisco.