When Jinhee Kim had a difficult time navigating the quaint, cobblestoned streets of London's Notting Hill during a window-shopping excursion, she questioned why there wasn't an app for consumers to discover shops around them in real time.
"Location-based apps like Foursquare and Yelp were popular for food options, but I couldn't find one for fashion on my phone. I wanted to use this technology to be more efficient at something like shopping," she says. Wandering in a neighborhood brimming with charming boutiques would be a delightful and leisurely experience for many, but Kim was on a time crunch and wanted to peek at the merchandise before stepping inside the stores.
She was convinced that other shoppers had similar frustrating experiences, so she set out to find a solution. In Jan. 2011, Kim founded Snapette, launching one of the first location-based mobile apps dedicated to helping shoppers both discover and search for great nearby products and stores.
Kim, who'd previously worked at Bain & Company, Liz Claiborne, and Ralph Lauren always had an interest in fashion and entrepreneurship. Once she found her co-founder Sarah Paiji, who's no longer with the company, at a Harvard alumni event, they spent three weeks in Kim's London home conceptualizing this idea, creating a mockup, and developing a business plan together. Soon after, they joined accelerator 500 startups to spur this into an actual product.
"When we started on building this out, we wanted to focus our product's DNA in mobile. People like to shop everywhere, not just in the stores, but online and on their phones now too." she says.
After getting acquired by PriceGrabber last July, Jinhee and her team of 8 employees in New York City have been collaborating with the price-comparison shopping site to integrate their network of local merchants, functionalities and content with PriceGrabber's larger network of merchants to create the ultimate fashion channel, which they hope to push live in May.
We recently sat down with Kim for our Member Spotlight series. Here's what she shared with us: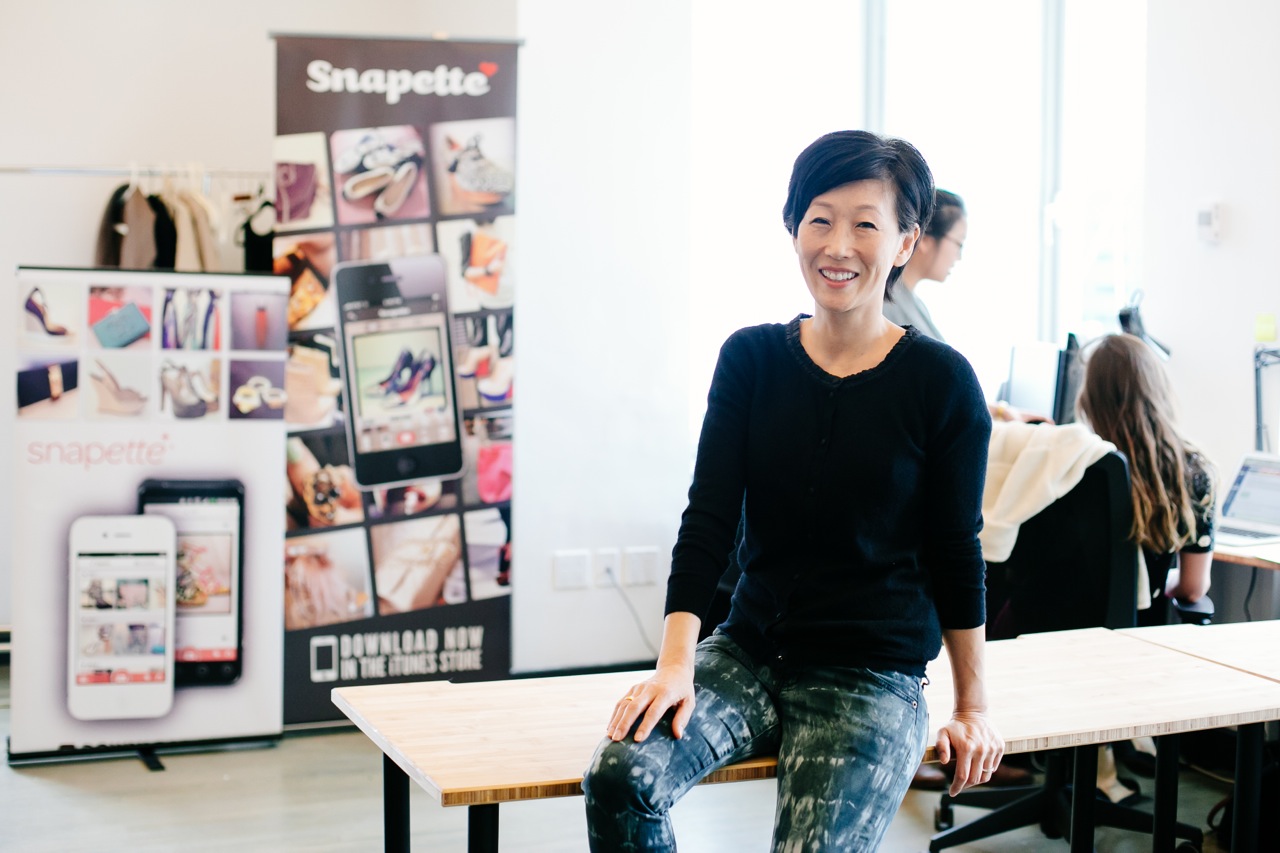 I joke that I have career ADD. My first job after college was as a management consultant at Bain & Co. While there, I knew I wanted to a career in fashion, so I networked with some alumni and landed a job at Liz Claiborne as a merchandiser. Back in the 80s, it was kind of a big deal to work there because they were revolutionizing mid-tier contemporary fashion. Around the same time, I wanted to try my hand in designing, so I got a fashion degree from Parsons and worked as a menswear designer at Ralph Lauren. Years later, I decided to pursue law when my kids were applying to schools. I explored my interests in a lot of different industries and eventually came back to fashion.
I love living in different parts of the world with my family. Luckily, we've had the chance to be in places like London, Tokyo, Hong Kong, Singapore, and Hawaii. If I had to pick a place to live, I'd say six months in Hawaii and six months in London. I feel at home in Hawaii, but I just adore London as a city. It has such a vibrant, international community.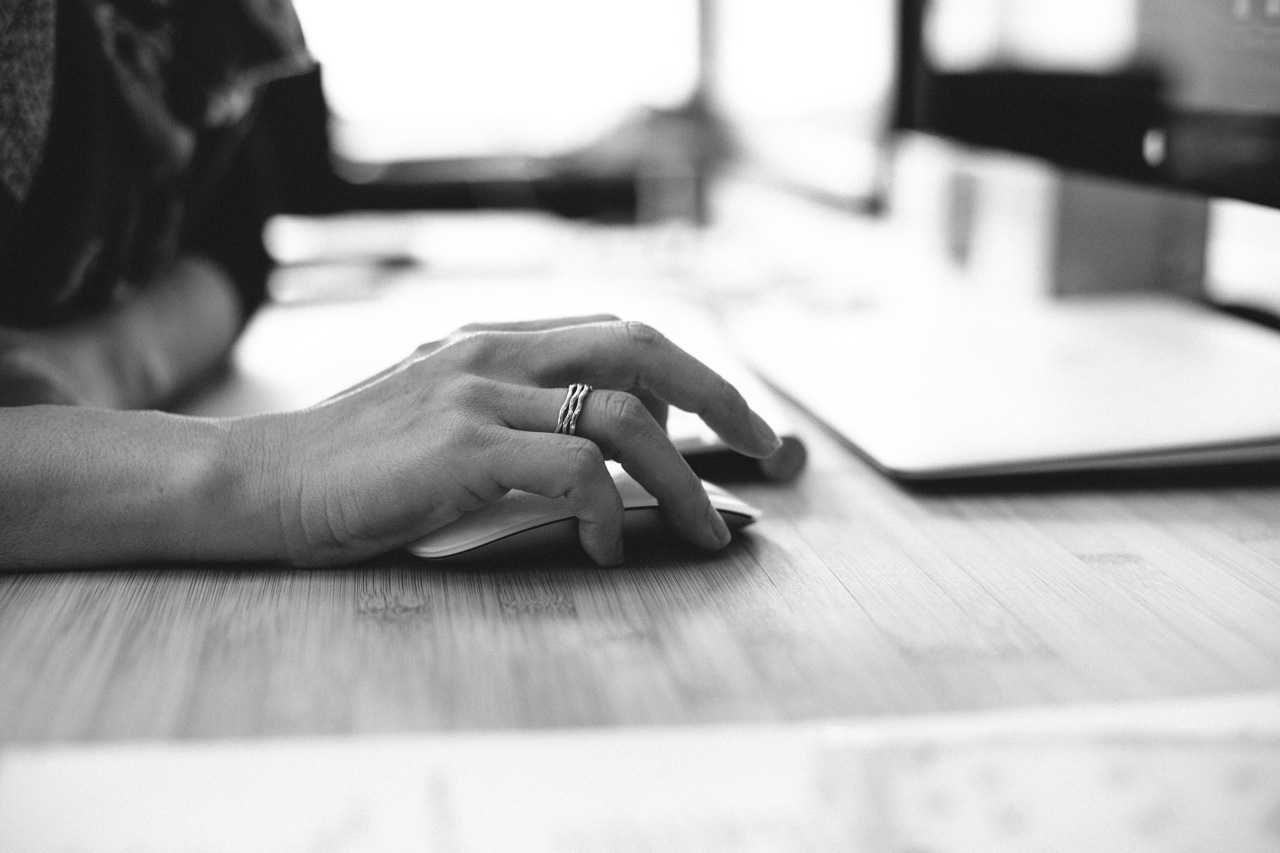 My first bite into entrepreneurship started when I noticed a need for a comprehensive educational program for young kids. My youngest child used to ask for "homework" when she saw her older siblings studying, so I looked into purchasing workbooks for preschool kids and they looked like they were created decades ago and they weren't developmentally appropriate. I remember seeing lot of engaging ones in Asia, so I got inspired to create True-Learning, one of the early children's educational apps with 3,000 developmental activities. At some point, it reached the No. 1 spot in learning on the App store. That was the first time I tried something on my own, while I was working full-time as an attorney.
One of the hardest parts about raising money was dealing with the changes happening in the tech community. When we were raising our first round three years ago, social and local were buzzing. By the next round, the VCs were looking at monetization. I used to say, "This is what actors must feel like." Many casting directors are always looking for a certain type of person; VCs, too, are also looking for a specific type of startup. You just have to believe and focus on your product.
I believe all entrepreneurs are optimists. That's why I loved being at an accelerator because there's so much optimism – like you have to believe that tomorrow is going to be better and that your idea is amazing even when things get hard. I sometimes joke that running a startup is a piece of cake. After raising three kids, you realize that being a mother, juggling different personality types and schedules, is a lot harder than being a co-founder.