People don't often compare the worlds of the military and the runway, but maybe they should. Both are fields where discipline and drama run high, after all.
For April Story, co-founder of Tailor Made Me, the two are inseparable. As a military veteran, she uses her training to help manage Tailor Made Me, which focuses on on-demand makeup and hair styling at fashion shoots, movie sets, or even the office.
Running Tailor Made Me out of WeWork West Broadway has given Story the freedom she needs to run her ambitious company. It also gives her a space to host Beauty Mondays, where she helps WeWork members out with beauty and styling tips. Today, she's giving me a haircut.
"Uber for makeup" is a good elevator pitch, but it takes a lot to go from zero to one.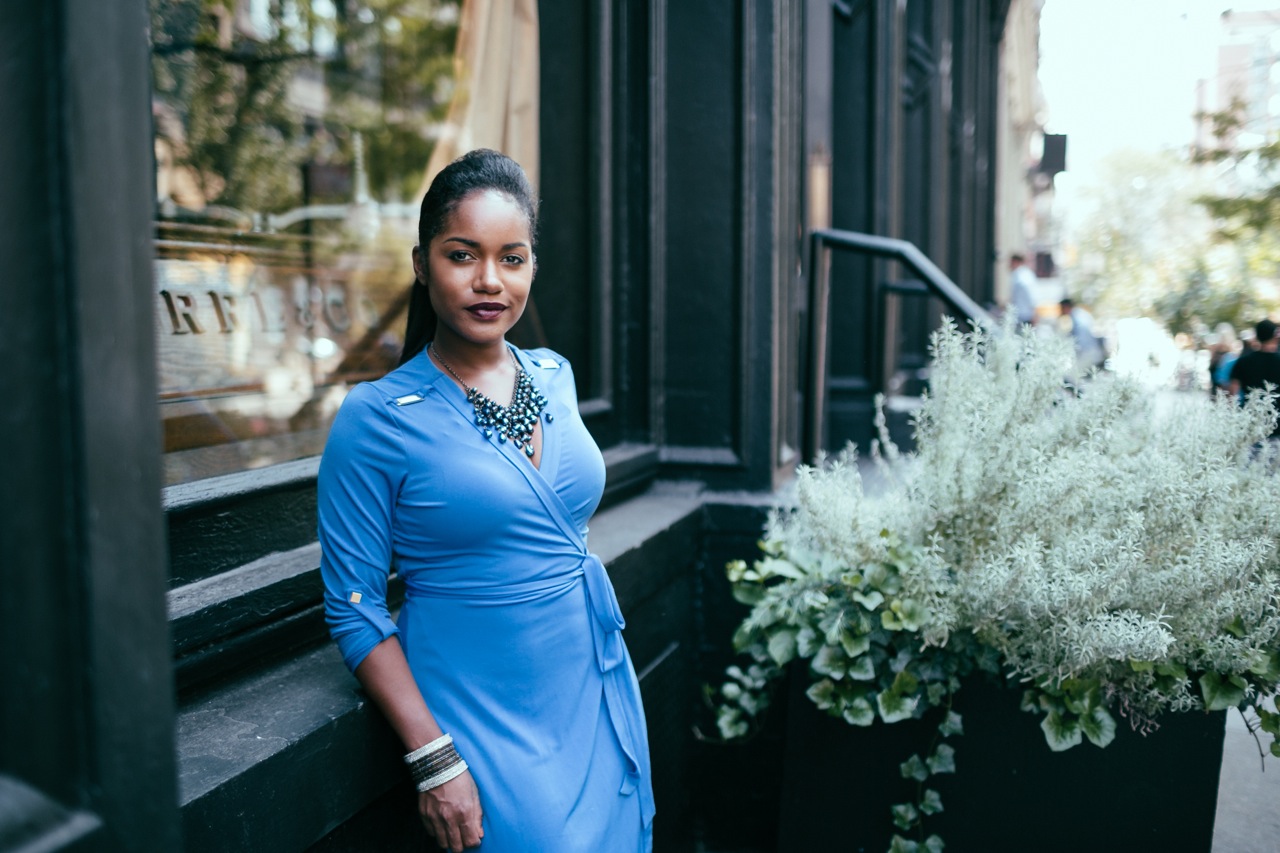 Born amid the endless football of Auburn, Alabama, Story joined the U.S. Army and found herself abroad in South Korea, doing human resources for the medical staff stationed there. She then was transferred stateside in Virginia.
Eight years later as a civilian, she worked for a four-star general. The general recognized Story's entrepreneurial side, and encouraged her to attend meetings with him to learn key business principles: negotiating, asking the right questions, and standing firm when the pressure rises.
"He helped me translate what I learned in the military into business," Story says.
Story came to love beauty from watching her mother and grandmother while she was growing up. Her first idea was to create custom lipsticks, which is what brought her to New York City's Make-Up Designory, better known as MUD.
While she was enrolled at MUD, Story noticed that she and her classmates were so busy that they didn't have time to do their own makeup properly. That gave her an idea for starting her own business, and Tailor Made Me was born.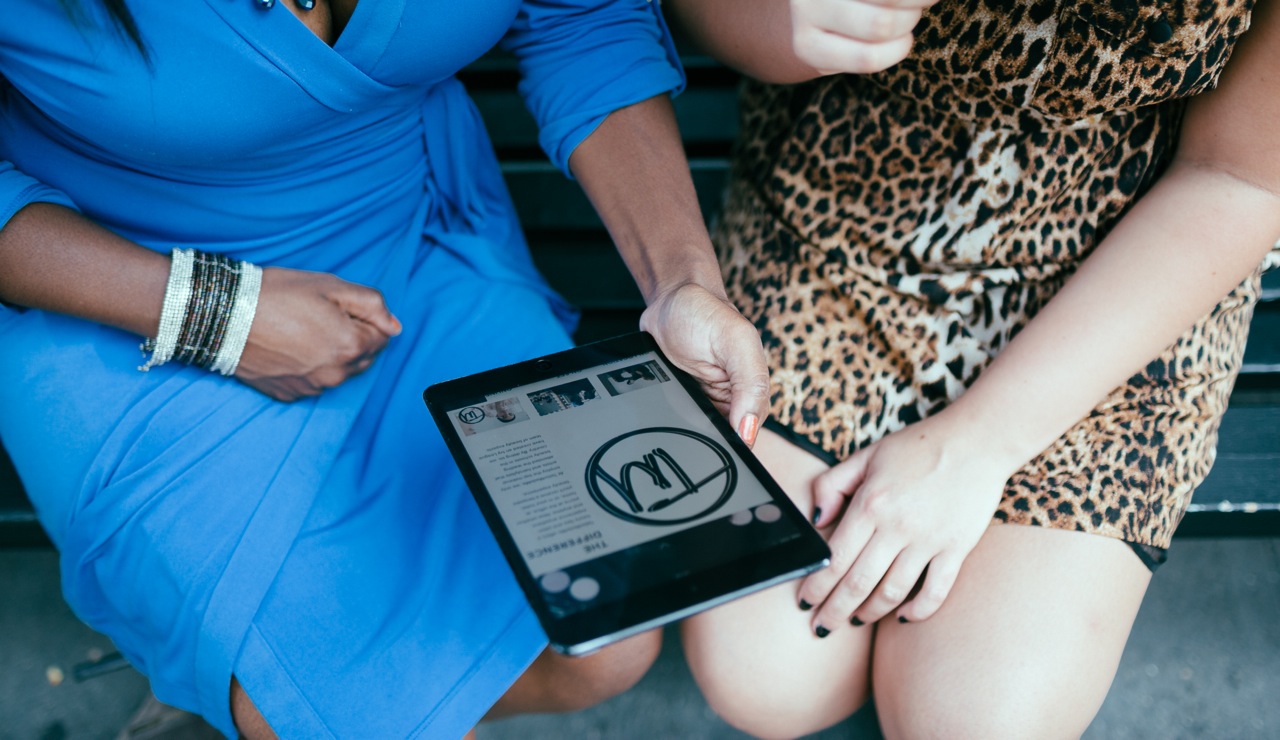 When you're called to a fashion shoot or a runway show for a quick makeup fix, efficiency is key. Think less beauty salon, more NASCAR pit crew. That's why Story was determined to make Tailor Made Me an "Ivy League of beauty."
She recruits from top beauty schools like the Aveda Institute and Vidal Sassoon. After that, there's an additional 90-day training process all applicants must go through before they even start taking clients.
"They have to know how to do everything the Tailor Made Me way," Story says.
When she says "everything," she means it. Story remembers a chaotic Los Angeles Fashion Week event.
"The models were coming in late, we had set time we needed to have things done by, and I was going crazy," she says. "I had to send girls to do makeup changes backstage. The models would walk the runway and then they'd come backstage, needing new makeup for their next walk within minutes. It can be very, very, very hectic.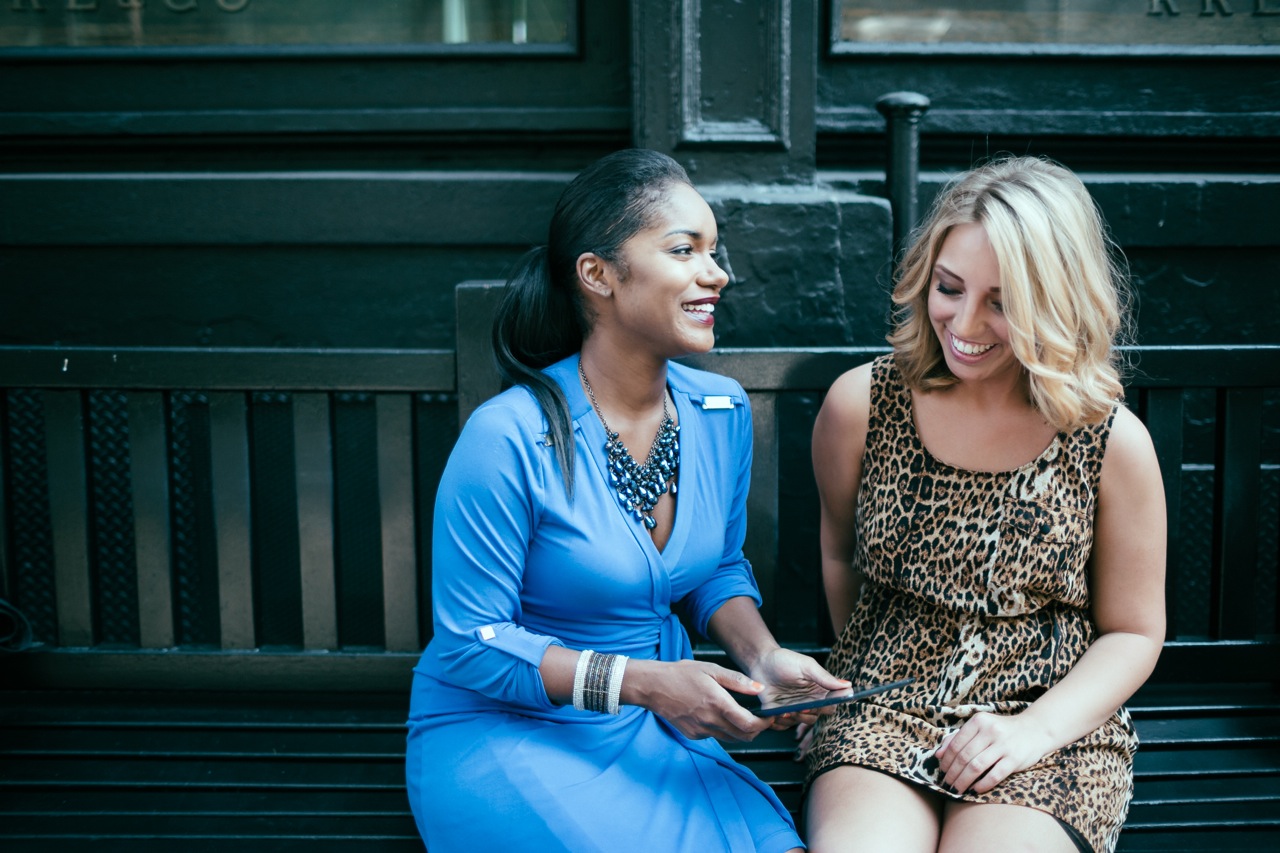 Story reckons that she might be drawn to such situations, based on her military instincts to bring order to chaos.
Another place she's been able to do that is my head. When I came in, my hair was an overly long mess extending past my eyes. Under her calm guidance, I ended up with crisp, short sides and a nice little manageable clump up top. It wasn't exactly regulation, but like the work Story has done with Tailor Made Me, I'm sure her former boss, the four-star general, would approve.
Photo credit: Lauren Kallen