For this edition of Do What You Love — a series that showcases the entrepreneurs behind emerging companies — we sat down with Kaiyi Chu, the founder of Votopin. Here's what he shared: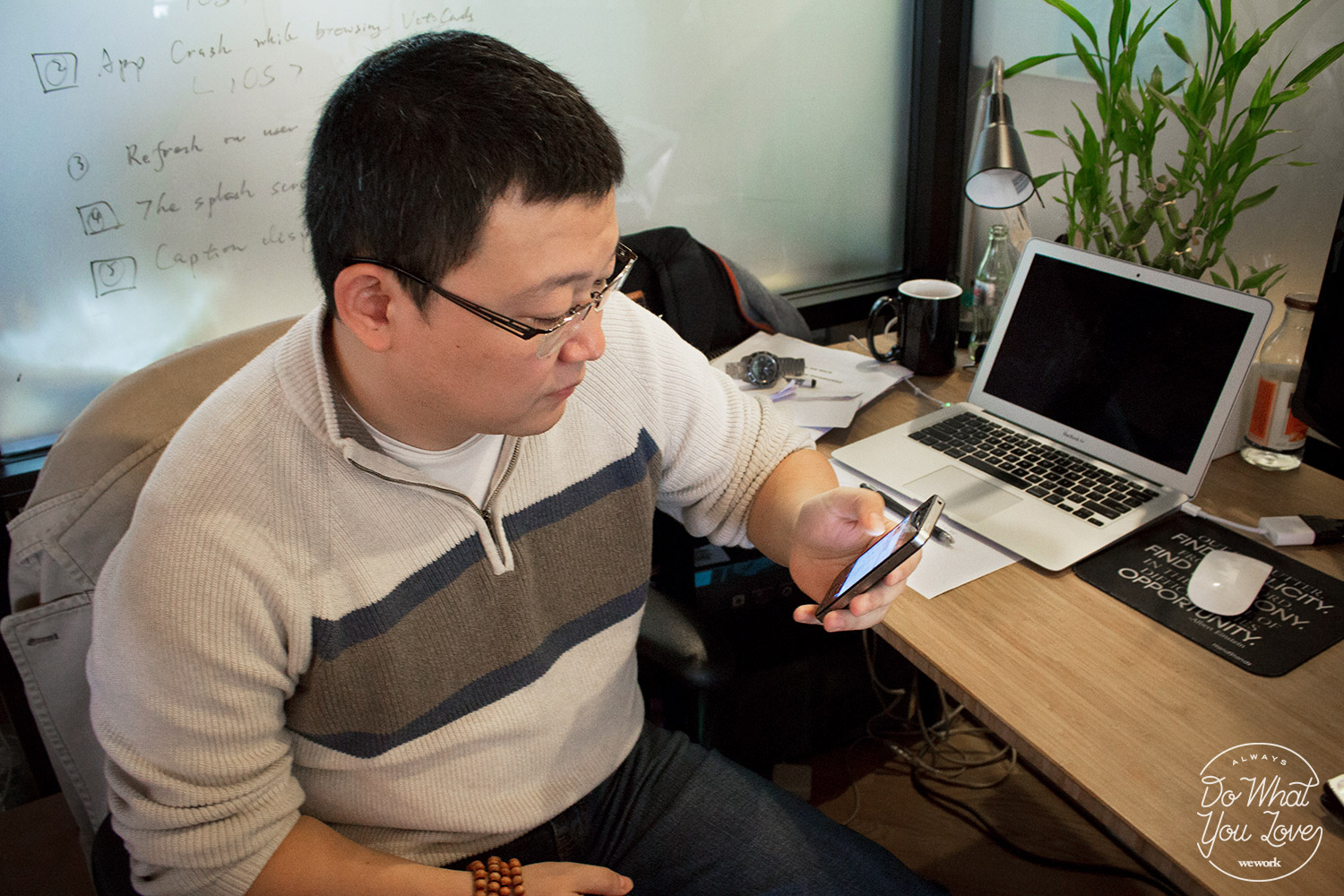 I quit my job last October [2012]. We launched the product at the end of [this past] October. I was a marketing manager at Publishers Clearing House. I managed an over two million dollar budget a year. It was a good job, but when you realize there's something you have to do, you just do it.
Votopin is a very different kind of social network. It's an opinion network but we make opinion sharing super fun. We try to make the connectivity solely based on your opinion; we try to connect you with truly like-minded people. We believe that if we help people see through other people's eyes, we help people understand each other. We try to equalize everyone's opinion and also make sure that everyone's voice counts. It's not about popularity, it's about who you really are.
I watch movies every week and…I was so tired of reading reviews on Yahoo Movies. At one point I saw the Twilight movie [and it had a] five-star rating. I went to the theater and it was all teenagers, and then I hated that movie!
I realized there should be a way where I can share my opinions easy, quick; but it's not just simply five stars or four stars. It's an easy way to tell people whether I liked the movie and why I liked the movie, and then connect with people who share my movie tastes. And so next time, if I wanted to get some recommendations on movies I will go to them.
The first model of the product was purely a movie review app. We then had a lot of discussion and in brainstorming we realized that the exact same problem exists anywhere else. For example, when you follow a news story, you really want to know what other people think about it. The only way to find out is to read all the comments on the news website. But you really don't have time to read hundreds, even thousands of comments.
I had my first baby last July, so that was not a good time to quit my job. We are basically putting all our family's life savings into this company. Luckily, my wife has a good job so we can make a living. But basically, I'm digging a hole in my family's financial account, and there are so many other responsibilities. So I had a talk with my wife and, first of all, she liked the idea, too. Her exact words: "If I stop you this time, I know you will blame me your whole life. So I will give you a one-time chance to do it. You better make it happen."
I don't want to be a regular guy just working for a big company with a stable job, eight hours a day, 40 hours a week. That's how my parents lived and I don't want to go down the same path. I want to create something I'm really proud of that makes some real change, some real influence in the world.