Binit Tejani wants you to know that he makes a "mean veggie biryani." That comes as a bit of a surprise from the senior data strategist at Quantmetry, a company where you expect the staff to be crunching numbers day and night.
A "simple but powerful ethos" drives Quantmetry. It takes the mountains of information that every company gathers on a daily basis and makes it accessible and understandable.
Founded in Paris in 2011, Quantmetry has expanded to London, where it operates out of WeWork Moorgate. That's where we caught up with Tejani, who talked with us about big data and how it's changing every kind of business. He also spoke about his love of cooking and other off-the-clock pursuits.
WeWork: Why does data science consulting matter for the average person?
Tejani: There are many examples of how big data has been impacting the general public, including improving customer experience, brand engagement, smart cities, cyber security, and others. Data science brings simple, but very powerful, meaningful, and important insights to your business. Make no mistake, the impact is great and beneficial to everyone.
WeWork: What do you most enjoy about your job?
Tejani: This is a role where the chance of boredom is very low indeed! It's nice to be able to use both my business and technology skills given the multi-faceted nature of this job. Furthermore this job helps me to meet a variety of interesting and talented people, so being situated at WeWork Moorgate definitely helps.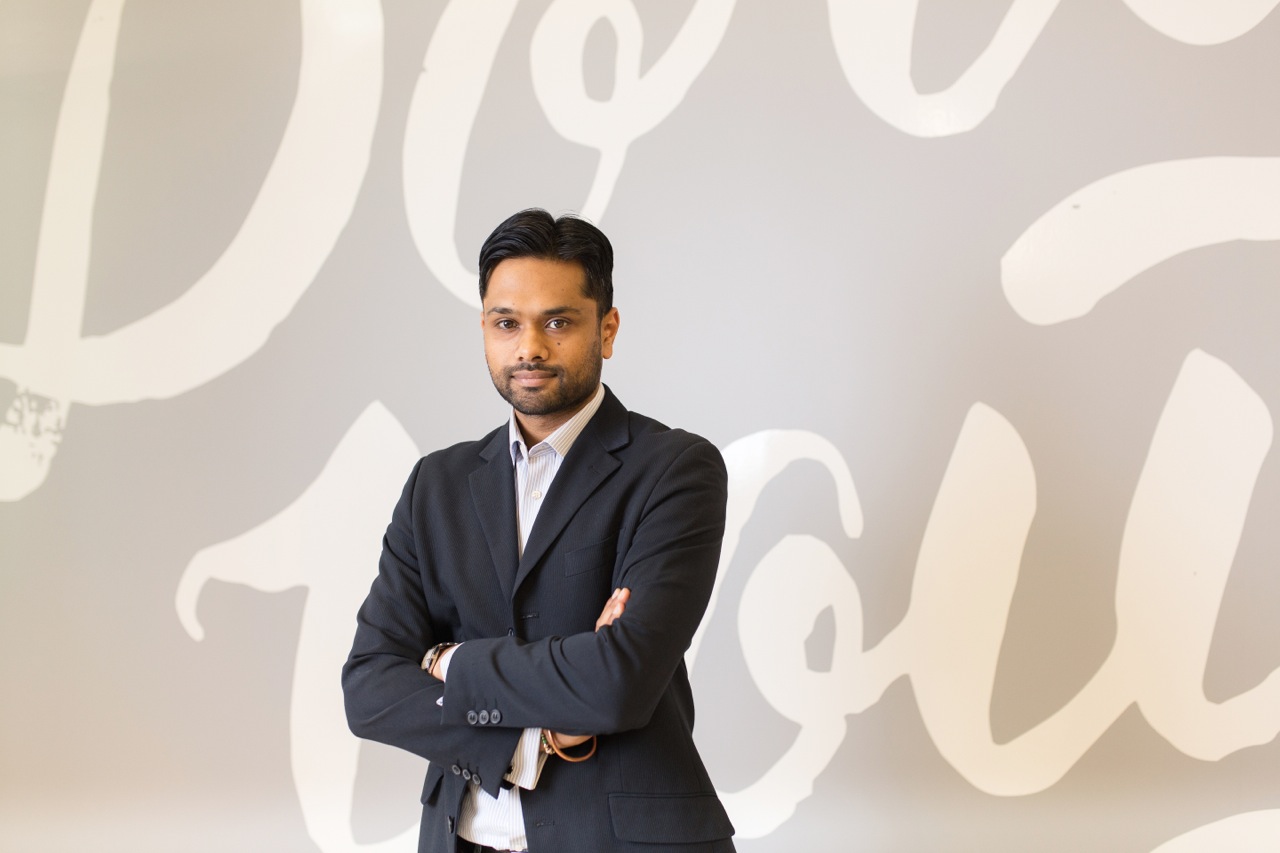 WeWork: What does Quantmetry do better than anyone else?
Tejani: First of all, we're a pure data science consulting. Our customers are getting more mature in their understanding of data analytics as a key player within business innovation, and require us to deliver measurable business value through data services.
WeWork: Who are your role models?
Tejani: At a technical level, I'm a big fan of disruptive tech, which powers quantum leaps made by companies like SpaceX, Google, and Palantir. Elon Musk is high on my list. I also have a healthy respect for Alan Turing, who pioneered computer science and set a framework for computing technology. On a personal level, my parents are my biggest role models.
WeWork: What do you like to do outside of work?
Tejani: Saturdays are spent trying to perfect my cooking skills. Hey, I make a mean veggie biryani! I'm an avid reader and if I come across a good book, I'll try to finish reading all the books written by that author. Thank goodness for e-book readers.
I'm not an athletic person, but I manage to get myself to the gym couple of times a week as a personal commitment to stay healthy. Apart from that, I enjoy travelling and trying out local hiking trails, which gives my wife and me something to do together that we both enjoy.
Photo Credit: Oscar May