After a screening of his latest film, producer Jared Ian Goldman was a little confused when his stepfather asked for help installing Instagram on his phone.
"Is that what you took away from the film?" Goldman remembers replying. "Because the whole message is that you probably don't want Instagram on your phone."
Starring Aubrey Plaza, Elizabeth Olsen, and Billy Magnussen, Ingrid Goes West is a black comedy about a lonely young woman who becomes obsessed with the lives of a series of social media stars. After pepper spraying a bride who didn't invite her to the wedding (while simultaneously liking the posts from the ceremony), Ingrid steals another online celebrity's dog just so she can return it in person. Their subsequent friendship turns out to be a little like Single White Female, but much, much funnier.
In some ways Ingrid Goes West is an odd project for Goldman—"I'm not on Instagram," he admits, "and I'm not really on Facebook"—but it's the kind of character-driven indie film that have made him a sought-after producer. He's produced films featuring stars like Daniel Radcliffe in Kill Your Darlings (2013), Kristen Wiig in The Skeleton Twins (2014), and Woody Harrelson in Wilson, released earlier this year.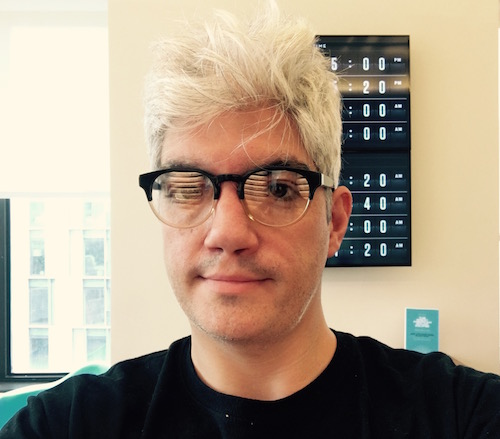 He also has an eye for hit projects outside of art house theaters. He was, for example, executive producer for the award-winning Loving, on many "best films" lists in 2016.
Ingrid Goes West opened last Friday in a handful of theaters in New York City, Los Angeles, San Francisco and Chicago, racking up impressive ticket sales. It opens at about 700 additional theaters across the country this week, a fact that Goldman points to with pride.
"I can actually say that it's in a theater near you," says Goldman. "That isn't always the case for independent movies. It's nice to have one that is capturing the cultural zeitgeist."
The film debuted at the 2017 Sundance Film Festival, where it picked up an award for screenwriting. It also found what Goldman says is the perfect U.S. distributor: Neon. Founded this year, Neon has already made a mark with films like Colossal, starring Anne Hathaway.
If you haven't seen TV ads for Ingrid Goes West, that's part of Neon's strategy. All of its outreach so far has been online—which is appropriate, given the obsession of the film's title character.
"It's a pretty brilliant move," says Goldman. "Although it means I haven't seen too many of the ads myself, since I don't do social media."
Despite his success in the film business, Goldman keeps a pretty low profile. He lives in New York, not Los Angeles. His office is at N.Y.C.'s WeWork 175 Varick St—the perfect location, he says, because it has a private screening room.
"It's a great opportunity to do test screenings here in New York," says Goldman. "And when I travel to Hollywood, I can use the screening room in that WeWork."
From start to finish, Ingrid Goes West took just over a year to complete—incredibly fast, even for an indie film. But even at that pace, Goldman was anxious to get it before an audience.
"It felt so immediate," says Goldman. "I hadn't seen anything else that talked about the consequences of putting our entire lives online. I've certainly inadvertently done deep dives into someone's online profile, then caught myself and said: 'What am I doing?'"
Goldman has several other projects in the works—including a film adaptation of Shirley Jackson's masterpiece, We Have Always Lived in the Castle—But Ingrid Goes West is clearly a passion project.
"We work so hard to develop a story, so it's great to finally see the actors speaking the words," Goldman says. "It's quite magical."