Do What You Love is a series that showcases the entrepreneurs behind emerging companies. In this edition, we sat down with Marc Elias, Owner and Canine Executive Officer at Pooch Pals. Here's what he shared: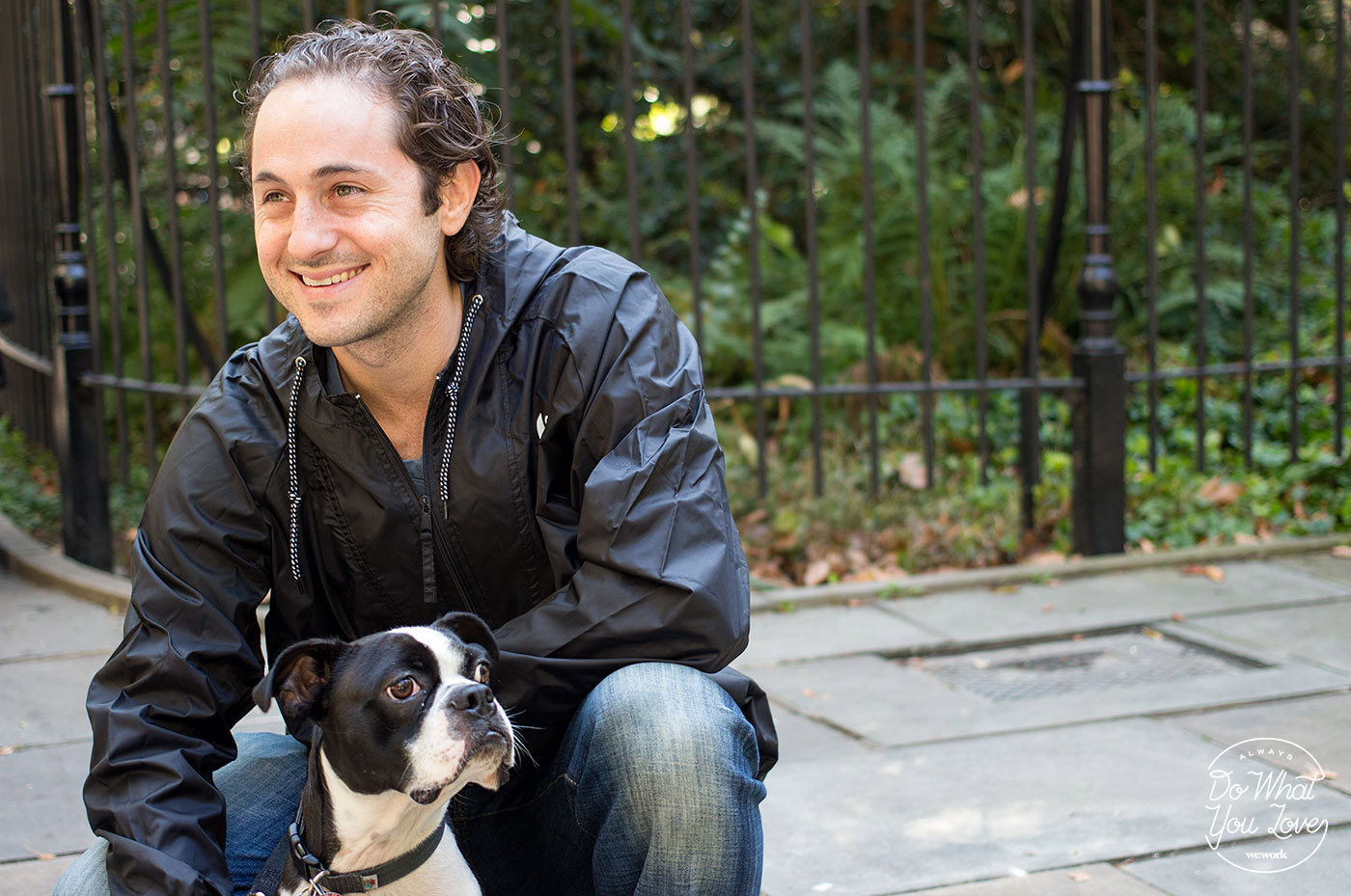 You can have it all in your life. You can have a job that you love that isn't like work. You can be happy and still make money. For most of my life, that seemed like a fairytale. But it's not. You just have to be intentional about obtaining it.
The possibility of being a business owner was always real for me. I grew up around a father who owned his own business. My brother owned his own marketing company, and I worked as an assistant there.
I was a DJ for fifteen years and thought I could morph my music background into telling stories in a visual medium. I went to the School of Visual Arts for film and learned quickly that it was a hobby, not something I was going to stay with. But I knew I loved touching others in a way that created something of significance for them.
With marketing, there was the chance to be creative and think out of the box. My job at Everlast Sporting Goods is where I got experience in marketing a brand, and had the amazing opportunity to dissect the ethos of one that was 100-years-old. I learned how a brand is built, and developed the sensibilities for the emotional connection that people have with a brand.
Dogwalking was an industry where I could be my natural self. I started dogwalking for someone I knew, and I loved the experience of helping people and being trusted by others. I learned to nurture personal relationships.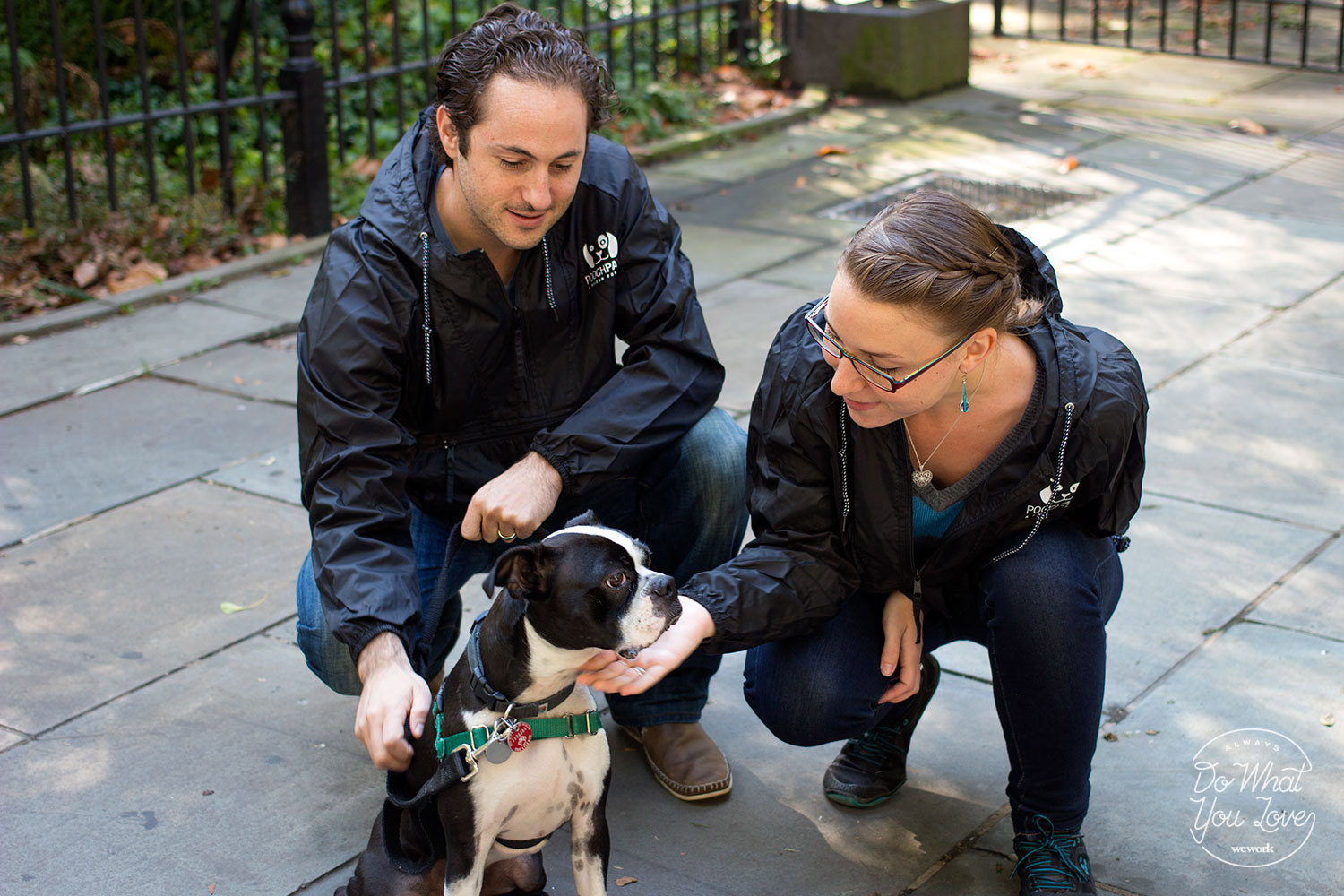 After working for Pooch Pals as a dogwalker for one year, the owner said: "Why don't you become the manager of my company?" So I started and in 6 months we determined that I wanted to make business and financial decisions for the company. I wanted to create a future for the business, which the owner wasn't interested in doing anymore. We worked out a financial arrangement and I bought a brand that had been developed over ten years.
I sought advice from everyone — anyone who owned a business and anyone willing to give advice. In the process, I learned that I was doubtful in making decisions for Pooch Pals. To take the brand to the next level, I enrolled in a coaching and empowerment program called Landmark Education that gives you the tools to make breakthroughs in any area of your life. Since doing the program, the company doubled in business and revenue.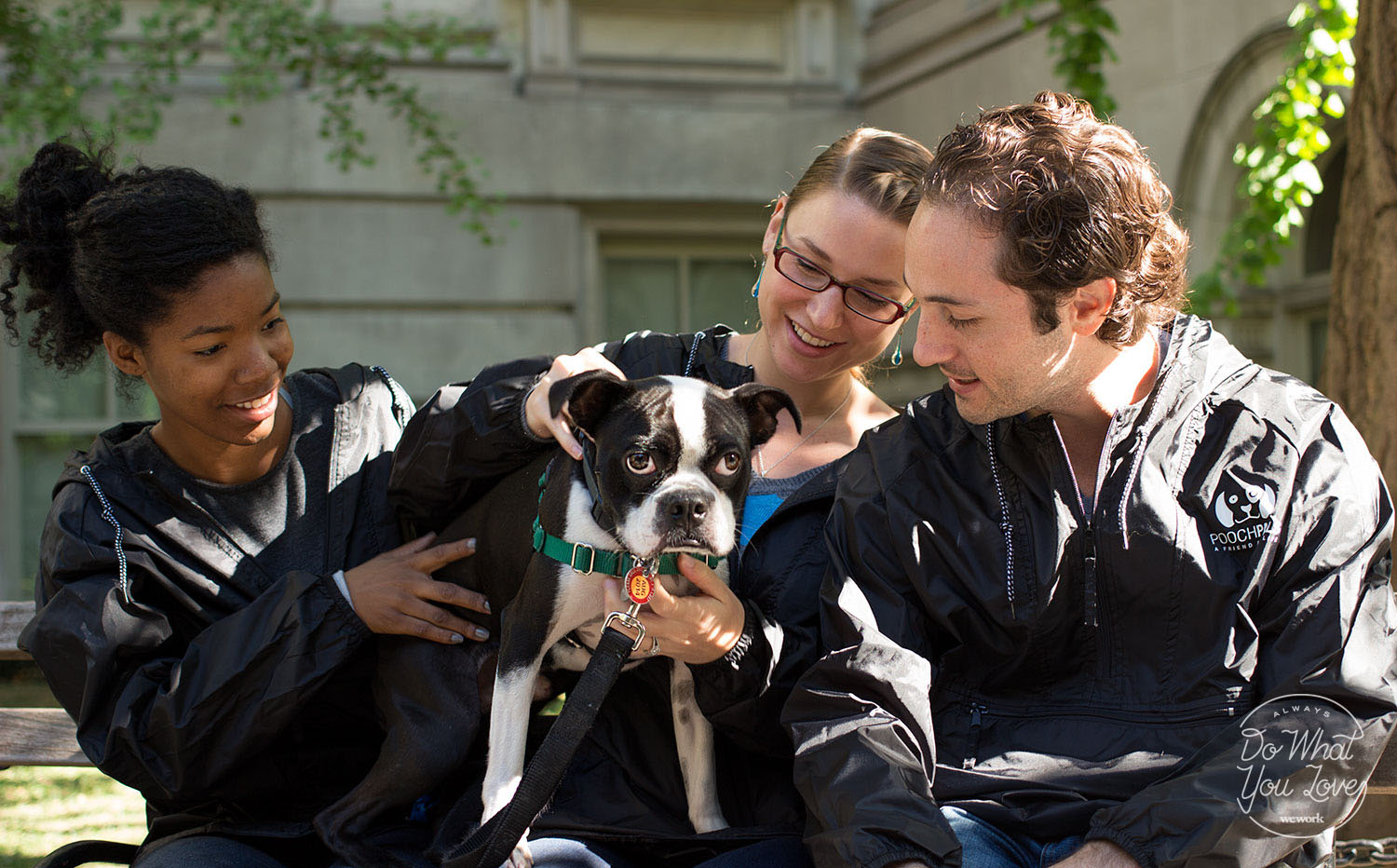 We're very selective of the people who join our team. The people we hire understand that they represent a brand. We build an incredibly high level of trust with them, and they constantly communicate their questions and needs to us. That type of partnership is only fostered through personal relationships. We get to know our people and they get to know us, me in particular.
What you want to create as a future is totally possible. Trust your gut as to what that might look like. Put it on paper, plan your work and work your plan. Share often with people in your life the future you want to create and it actually begins the manifestation process.