It's been five months since your last haircut, and everyone in the office can tell, but you don't want to go through the hassle of ringing up the only place you know on the other side of the city to check for appointment openings.
Giorgia Rossi knows your struggle.
When working at McKinsey and Co., a management consulting firm, Rossi would struggle to fit a salon visit into her busy schedule, as would her neighbor Renee Robbie. And so, despite having little business experience in the salon or cosmetics industry, 27-year-old Rossi and 26–year-old Robbie moved all the way from their native Australia and created LookBooker in July of last year. "New York City is the gateway to the rest of the U.S.," according to Rossi, and America is in need of their vision.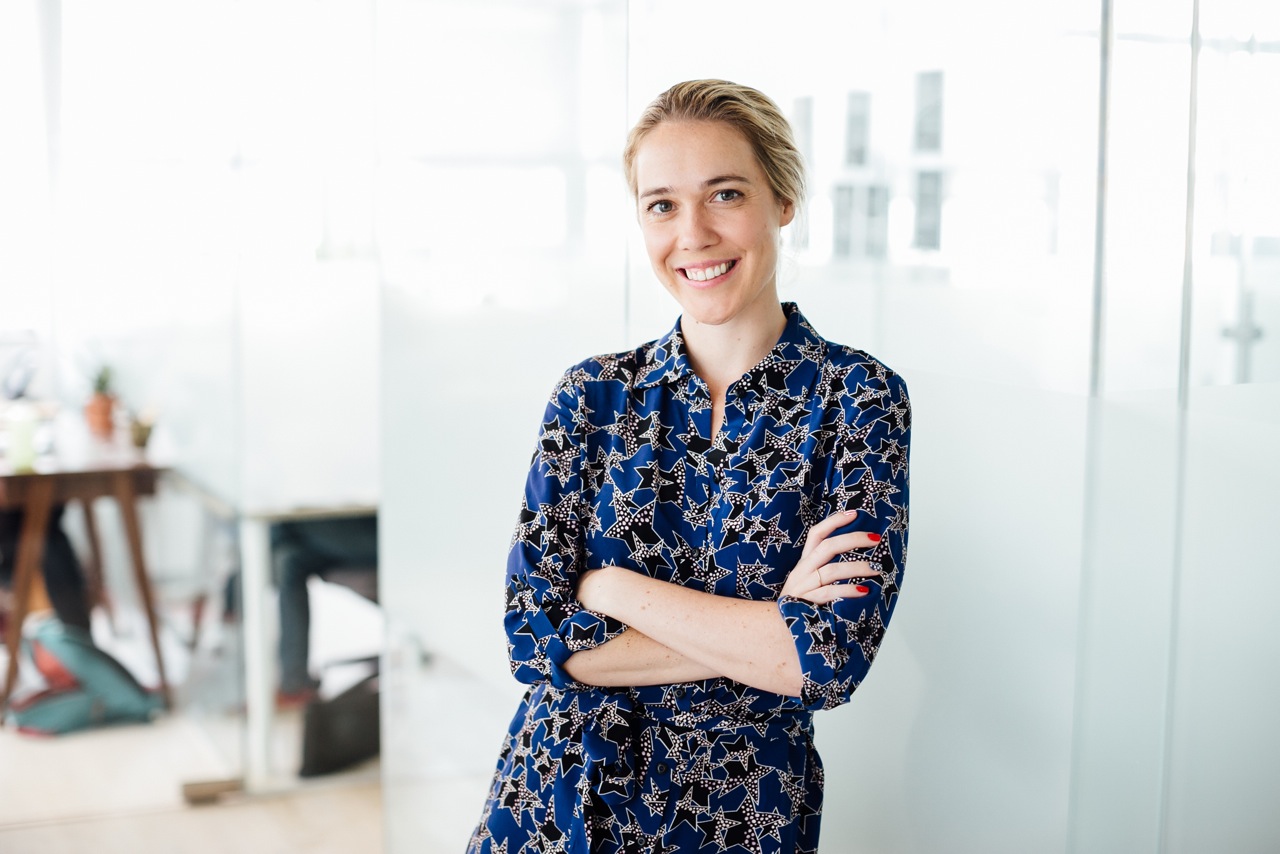 LookBooker, housed in WeWork SoHo West's workspace, is an online aggregator that collects salons, spas, beauty parlors, and barbers into one convenient site. Here, one can search for businesses by location, services, and date/time.
"We connect salons looking for customers and customers looking for salons," Rossi says. "It's a simple mission."
A simple mission, but by no means an ordinary approach. LookBooker helps users look through all aspects of a salon, from its expenses to specialties to ambience, pictures included.
"Lookbooker is made to improve the experience with beauty industry," Rossi explains. "Hair and beauty should be fun."
Aside from making the experience more enjoyable, the range of options and vetted costumer reviews help users discover new salons without having to rely on word-of-mouth. When Rossi and Robbie interviewed 300 salons before starting the business, one of the biggest issues they found salons had was attracting new costumers. LookBooker not only finds figurative GPS coordinates for specific needs, but also provides users with a map to explore the landscape of possibilities in New York City.
Fun and variety are secondary to LookBooker's main function: convenience. Rossi believes that making a salon appointment shouldn't be any more difficult than booking a flight, taxi, or hotel.
"Lookbooker lives to serve customers looking to search conveniently, out of hours, online," she says.
That business model explains why, according to Rossi, 40 percent of all reservations on the site are made between 11 p.m. and typical opening hours. The all-hours service also appeals to often-overlooked consumers in the beauty market: men.
"Men don't want to book a facial in Goldman Sachs," Rossi says with a laugh. It's one of the reasons, Rossi explains, that LookBooker is not only the largest and fastest-growing salon aggregator in Manhattan, but also the only one which truly caters to both sexes. Almost half of all users of LookBooker are males.
While LookBooker accommodates men, Rossi sees her work as a model for women to become more involved in the startup and business world. "I'm so motivated by the mission to get women into entrepreneurial pursuits," Rossi states proudly, because "the lack of women is embarrassing."
She admits that there has never been a better time for women to get involved, and her advice to women is "be part of that change." With a future that includes expansion to six other major U.S. cities by the end of 2016, including Boston, Miami, San Francisco, and LA, LookBooker aims to change the look of entrepreneurship across the country, one manicure and wax at a time.
Photography by Lauren Kallen