One sip of the sauvignon blanc delivers a pop of citrusy flavor—a refreshing reminder during the cold, dark winter months of the summer that seems so far away. But time traveling to greener days spent under the sun isn't the only perk of this ONEHOPE wine; as the chic label informs tipplers, drinking this bottle also helps plant a tree.
That's right, you can now drink wine to save the environment.
In 2007, eight co-workers between the ages of 23 and 25 at Gallo Wine Company decided to launch their own wine business based in cause marketing. The idea started with CEO Jake Kloberdanz, who noticed that many brands slapped pink ribbons for breast cancer awareness on their products during the month of October, but, as soon as November 1 rolled around, they disappeared.
For nearly two years, he and his future co-founders tossed around the idea of starting a wine company that donated a percentage of the proceeds to various causes throughout the year. They finally took the leap when Kloberdanz's high school friend was diagnosed with Hodgkin's lymphoma.
Now, nine years later, ONEHOPE Wine offers nine wines that have provided over one million meals for children, planted 52,011 trees, secured clean drinking water for 4,721 people, given 463 microloans, and provided 1,379 cancer patients with clinical trials. To date, the company has donated over $1.8 million to its nonprofit partners.
"Why not create a brand that gives back 365 days a year and makes the philanthropic side of it more the fabric of the business, rather than just a monthly marketing campaign?" says founder and chief marketing officer Brandon Hall.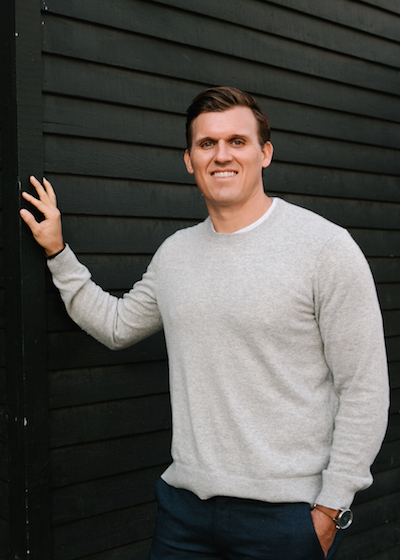 This is a long way from the early days of ONEHOPE, when the founders set off from Napa and Sonoma Valley to L.A., with 168 cases of wine in a U-Haul and a plan to sell the bottles door-to-door to restaurants and wine shops around Orange County.
While the WeWork Meatpacking members hit the ground running, the early days weren't without the requisite startup challenges. They were "jumping into it pretty blind," says Hall. "I think the biggest thing for us is we started without knowing anything and thinking we would be something huge within a year."
Then there was that minor chardonnay mishap.
About a year into the business, ONEHOPE designed a new label. Everyone on the team proofed and signed off on the design. The label then went to the government, who gave their approval, and then to the winery they were working with, who gave it a thumbs up. It wasn't until the final labels were printed and on the bottling belt that the man running the operation noticed something was wrong—chardonnay was spelled with an extra "a."
Crisis narrowly averted when the ONEHOPE team was attending a trade show six months later. Winemaker Michael Mondavi, who was interested in learning more about the fledgling company, approached them. Now, for the past six years, ONEHOPE's core varietals are made in collaboration with Rob Mondavi, Jr.
ONEHOPE Wine is very thoughtful about their wine and cause pairings.
The aforementioned sauvignon blanc, for instance, helps benefit the environment since that varietal (or grape) is known as a "grassy, earthy wine." Zinfandel, on the other hand, is the all-American grape, so its proceeds benefit the troops. Chardonnay is the number one wine consumed by women in the U.S., so it benefits the fight against breast cancer.
But ONEHOPE is more than just a wine company with a big beating heart. It's also something of a missionary for the socially conscious way of doing business. Through the viaONEHOPE program, anyone can start their own micro-business, hosting wine tastings, and selling ONEHOPE wine, with a portion of the proceeds going to charity. ONEHOPE also works with bigger companies like Virgin America, which serves their wine in-flight to benefit the American Red Cross. And they teach other companies the tricks of their charitable trade. Through the ONEHOPE Foundation's Social Impact As a Service program, ONEHOPE helps spread their business model to others who want to make giving back a regular part of their operations.
"We feel that if every company did what we're doing, the world is going to become a much better place much faster," says Hall. "So instead of saying 'This is our idea, we're going to run with it,' we want to empower other companies to do the same type of thing."
Photo credit: Lindsay Brown