The early days of Haiti Coffee Co. were humble ones: just one man whipping up enough cold brew at his 500 Yale Ave N Seattle WeWork office to keep the whole building caffeinated. In the winter of 2015, David Pierre-Louis, executive director and founder of Haiti Coffee Co., would grind the beans at his desk after sourcing them directly from Haitian farmers.
Being a WeWork member gave Pierre-Louis a platform to introduce his product to others and work toward fulfilling his dream: to revitalize Haiti's once-vibrant coffee industry and guarantee farmers a living wage. Today, Haiti Coffee is available at every WeWork in Seattle as well as those in Pierre-Louis' hometown of Miami, supporting more than a dozen Haitian coffee bean farmers in the process.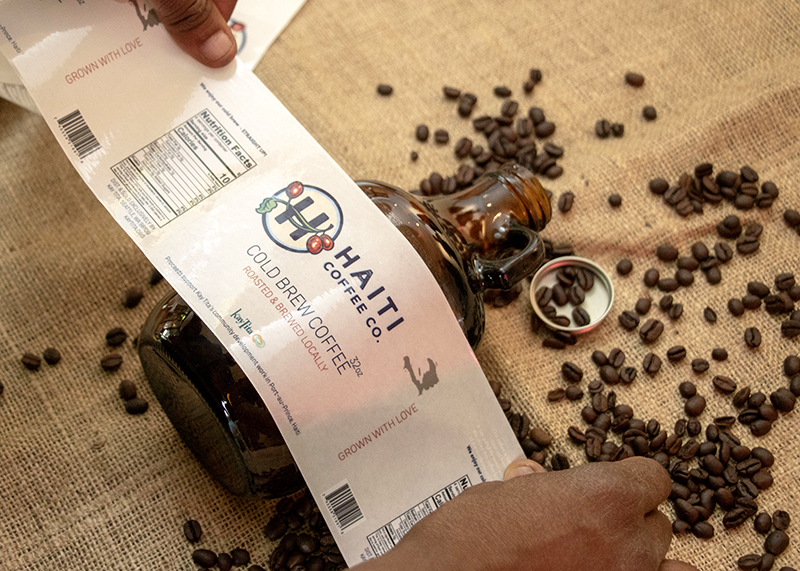 "If I wasn't a WeWork member, I'm not sure Haiti Coffee would be where it's at today," he says. Not only has WeWork helped grow his business, says Pierre-Louis, it's also supported his socially conscious values: All leftover coffee grounds are delivered to Black Farmers Collective so they're not wasted, and coffee isn't served in single-use containers.
Haiti Coffee is one of many beverage companies that are both WeWork members and suppliers of beverages to WeWork buildings. As member preferences evolve beyond caffeinated and alcoholic beverages, WeWork is rolling out an expanded selection, adding drinks like seltzer, nitro tea, and kombucha. Many of these beverages are made by companies based in the same city (or even building) they'll be served in.
"We're excited to provide our members with more of what they want, and are thrilled to engage with local creators and distributors, some of which are WeWork members, to provide a diverse array of beverage offerings," says Benjamin Sinclair, vice president of member experience, operations and business development for U.S., Canada, and Israel at WeWork. "WeWork is focused on providing the best possible experience for our members."
Kea Beverages is another example of a member company that now services WeWork locations. It got its start selling artisanal teas and nitro cold brew from a "pay what you can" bike cart. Now WeWork members in locations across Atlanta can drink its kombucha, nitro cold-brewed coffee, artisanal teas, and other beverages.
The idea for Swill, an app-based service that delivers drinks from local businesses to offices in 26 cities, came out of a WeWork collaboration. It was cooked up at WeWork 175 Varick Street in New York when entrepreneurs from different companies were playing XBox after hours and wished they could get alcohol delivered. (Swill delivers both alcoholic and nonalcoholic beverages.) Now WeWork uses Swill's platform across sections of the country to connect to local vendors.
David Vainchenker, the head of partnerships at Swill, is passionate about partnering with mission-driven local businesses. "These [businesses] are already in these markets," he says. "It makes sense to promote these companies and their products rather than nationally distributed and commodified beverages."
Commonwealth Joe Coffee Roasters is another member business that has expanded within the WeWork community before eventually serving it. Its big break came in 2017, when the company's CEO got a call from community managers at WeWork 88 University in New York with a big ask: A major client was moving into their building at 7 a.m. Monday morning, and the coffee supplier had fallen through. Could Commonwealth Joe install five cold brew kegs by the end of the weekend?
The coffee company was only supplying Washington, D.C., WeWork locations at the time. But when WeWork asked, Commonwealth Joe wanted to deliver. It installed five kegs that weekend—and launched its New York operations. Today, WeWork members tap Commonwealth Joe cold brew up and down the East Coast, and the company has recently expanded to supply other beverages.
"A lot of WeWork companies aspire to grow and have big ambitions, and our growth is a cool sign for others," says Joe Amodeo, director of operations at Commonwealth Joe Coffee Roasters.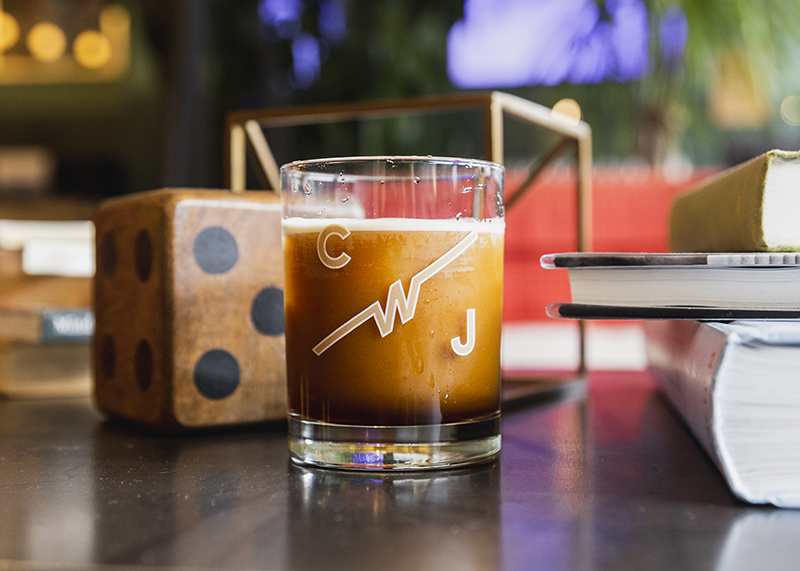 Amodeo says the company was excited when WeWork approached it about supplying beverages other than coffee, because it had heard the same thing from members: They didn't want cold brew all the time. Commonwealth Joe is now also serving drinks like Marin Kombucha in Boston and cool lime seltzer in Washington, D.C.
"We wouldn't have noticed these things had we not been stationed right next to our marketplace," Amodeo says.
Another thing that Amodeo and other WeWork beverage vendors have heard is that members care whether products are ethically sourced or contribute to a larger cause.
The WeWork community has done more than just enjoy the signature Arabica bean coffee of Haiti Coffee Co., for example. Members from Seattle and Miami have donated to the founder's nonprofit Kay Tita, which supports young Haitian entrepreneurs. WeWork buildings around the world also screened a documentary about Pierre-Louis' search for his mother in the aftermath of Haiti's devastating 2010 earthquake.
WeWork members agree: They don't just want to be people who do what they love; they want to support others who do the same.
A.M. Higgins is a writer and content creator in Washington, D.C.