Better Future started with a trip to Gambia. Founder Dave Jongeneelen visited the country's leaders, who valued his background in business development. At the end of his trip, Better Future was born. The company offers strategy and leadership consultants for corporations, microfinance institutions, and social entrepreneurs all over the world. He then brought on like-minded people who were just as driven to make a difference.
For this edition of Do What You Love, we spoke with Better Future's managing director Victoria Foster and partner Annemarie De Jong. Here's what they shared: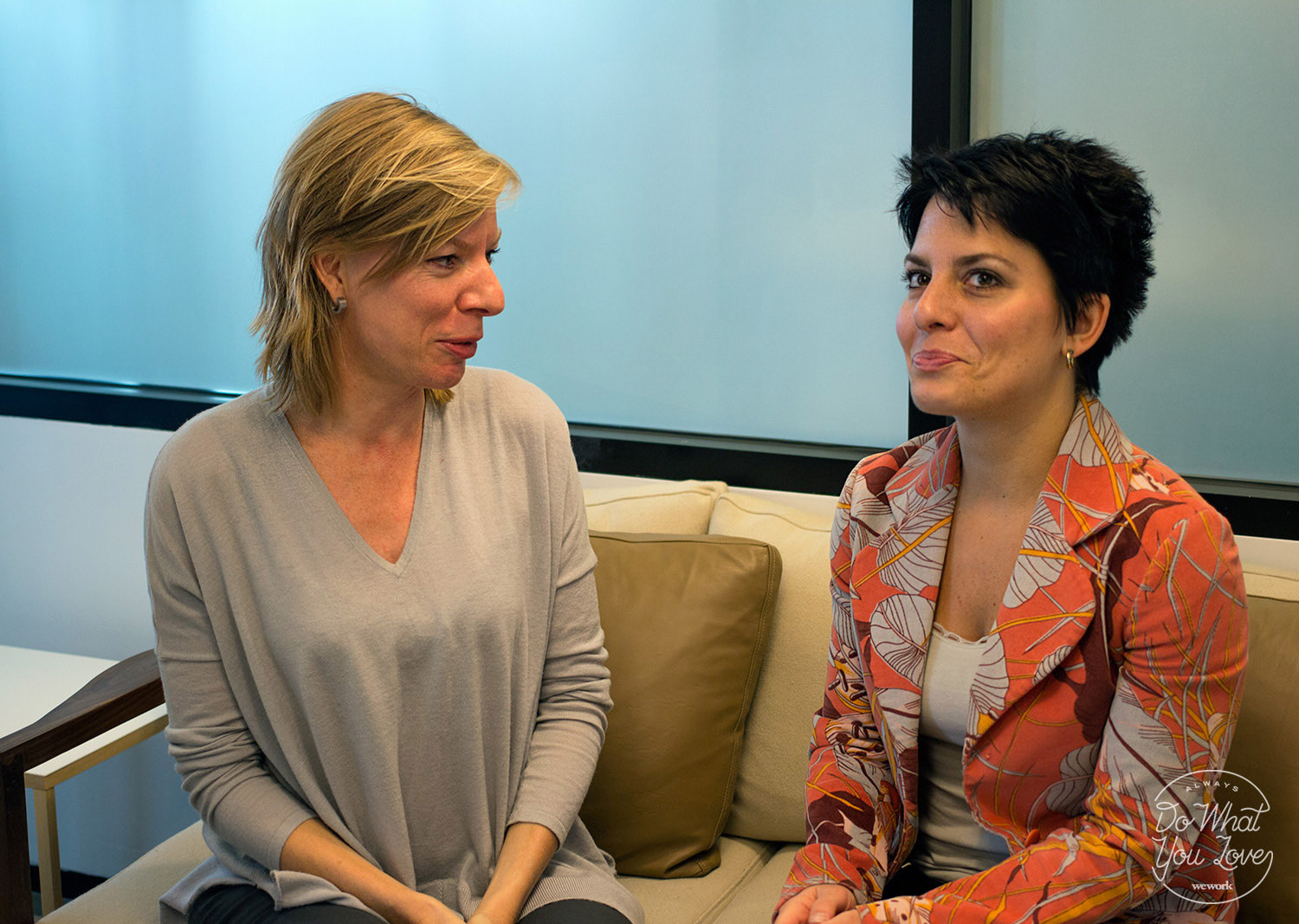 AJ: The first essay I ever wrote was on how I wanted to change the world and make it a better place. It was written in very bad handwriting when I was 8 years old. I studied business and psychology in school, and the idealistic part of me wanted to make a difference in the day-to-day practices of big corporations.
The more I worked for big organizations, the harder it was to do that. I ran a few leadership programs, but I didn't feel satisfied where I was. Then I met Dave and he asked me to join Better Future. He said, "We're bringing different worlds together to make the world a better place." Everything came together for me. I thought, "Wow, you can be idealistic and make money out of it."
VF: My whole life, I always pictured myself as a business woman. I did my undergraduate studies in business and went into investment banking. On the side, I did a lot of philanthropy and nonprofit work. I was interested in education and community-driven change in developing countries, and began to think about how businesses should work.
A Dutch colleague of mine introduced me to Better Future and I told Dave I loved what he did. He said, "Experience one of our programs. Come to India." I wasn't sure, so I had a Skype conversation with Annemarie. By the end, I booked a flight to India for the program in May 2012.
AJ: The core of what we do is taking people on a journey. Our clients usually have a vague notion of change. They want to create something that adds value to society. I'm convinced that to make a profound change, it has to start with the person in charge. So for some bigger companies, we involve everyone from the board of directors to the middle managers. We want to make them realize: "I'm proud not of what I'm doing. How can I change?"
VF: It's about possibilities rather than problems. In our business world today, the companies that stand out are the ones thinking of possibilities. Our bread and butter is working directly with those companies that say let's dream and let's do it.
AJ: Dreams invite you to make the unimaginable happen. We create meetings for companies called dream dinners. It's a simple concept: we invite people to share their dreams. We ask: "What's your dream, and are you living that dream?" They seem broad and vague but they force people to articulate their biggest drivers in life. It's a unique opportunity for people to connect with others and themselves on a deeper level.
VF: One thing I've been pushing is for people to take the courage to be bold. Take the risks and live a much more authentic life. Get rid of that separation between your passion and work. And when we listen to ourselves, that happens naturally. When people are living their dreams, it's a contagious energy.
AJ: What I want to leave behind is to have helped people be true to themselves. If I can affect change with one remark that makes people think, that's a big gift. Going back to my essay, I hope people find their childhood essays that they've buried or forgotten and bring back their childish dreams. They aren't foolish. They are pure and authentic.