Even if you've never heard the name, you've seen the work of Kotobukisun. The video for the Pharrell Williams song "It Girl," inspired by the graphics of '80s video games, was created by the Tokyo-based design company. And some handbags that will be swinging from the arms of models when Rebecca Minkoff announces her new line this fall? Also Kotobukisun.
And in between, the cutting-edge team of artists and designers creates everything from candy-colored anime music videos to super-saturated textiles to neon-tinted interiors for trendy clubs.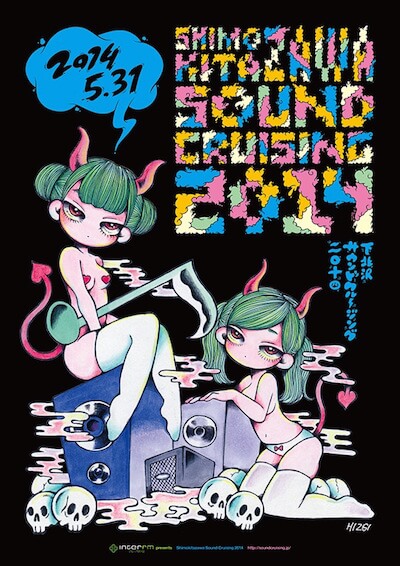 "It's hard to explain to people what Kotobukisun is," says Steven Williams, president of the company's new branch in the U.S. "It's a lot of different things, not just an animation company or a music company or a video company."
If you're expecting Kotobukisun's first office outside of Tokyo to be in New York City, you're only partly right. The powers that be bypassed Manhattan in favor of Brooklyn.
"Brooklyn is the epicenter of art these days," says Williams. "Not just music, but video, fashion, and design. It's becoming one of the big cultural centers of the world."
Fantasista Utamaro, the founder of Kotobukisun, says that the location is not accidental. Tokyo residents have a fascination with Brooklyn, going so far as to wearing the borough's latest fashions.
"They idolize Brooklyn in Tokyo," says Utamaro, who spends quite a bit of time in the borough. "In Japan, people like new experience and new things. And the culture from Brooklyn, with its creativity and its craftsmanship, appeals to Japanese people."
Williams says the point of opening an office in the U.S. was to blend the two different aesthetics.
"Coming here, the concept was to bridge the gap between Western art and Japanese pop culture," Williams says.
A drummer and producer, Williams was an out-of-the-box choice to run a creative agency. Even Williams found the choice hard to believe.
"At this point, I was making my living as a session musician," Williams remembers. "So this job was totally outside the area I was in. When the CEO said to me, 'I want you to run this company,' I said, 'I don't know about that.'"
But he loved Japanese culture, having visited the country "many, many times" during his music career. So he said yes, serving as the sole U.S. employee of a company that is a "much larger operation" in Japan.
He joined the company in 2014. One of his most important tasks was finding an office. Like a lot of other companies opening their first office abroad, Kotobukisun opted for a WeWork space.
"Because I live in Fort Greene and Utamaro was living in Williamsburg, we needed an office," he says. "When I started looking at spaces, I heard about WeWork. I viewed the space in WeWork Dumbo Heights and thought it was incredible…There's a very artsy vibe."
Photos: Katelyn Perry