When you book a trip with Detroit's On the Town Riddles, you don't just watch the city go by from the window of a bus. You explore various neighborhoods, hidden bars, and other off-the-beaten-path destinations. And along the way you solve a mystery.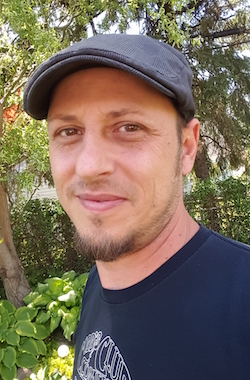 The company is the brainchild of Kris Caster. He combined several different concepts—a scavenger hunt, an old-fashioned mystery dinner, and a full-scale theatrical performance—into a one-of-a-kind experience.
"Patrons load up onto buses and travel around the city trying to figure out the riddle," says Caster. "Anything and everything along the way could be a clue—it could be the artwork on the wall or the music that's playing."
The company has hired local writers to come up with the scenarios and a team of 30 improv actors to provide the atmosphere. Caster says it's a good way to make new friends or bond with colleagues. Quicken Loans and others hire his company for team-building excursions.
Caster was one of the winner's at WeWork's Creator Awards. He says the prize money will help him grow the company quicker than he ever dreamed possible.
"We've grown through word of mouth over the past year and a half," says Caster. "We've only ever run one marketing campaign, and that one almost doubled our sales. Imagine what we can do now?"