An office can tell you a lot about an entrepreneur, and we found ourselves particularly captivated by Sophia Bilynsky's colorful space at WeWork Madison.
Bilynsky is the Founder and Creative Director of AlleyCat Designs, a New York City-based design firm that crafts ideas and delivers scalable artistic solutions for businesses of all types. The firm has developed a rather impressive list of clients, including companies such as FedEx, Givenchy, and United Way.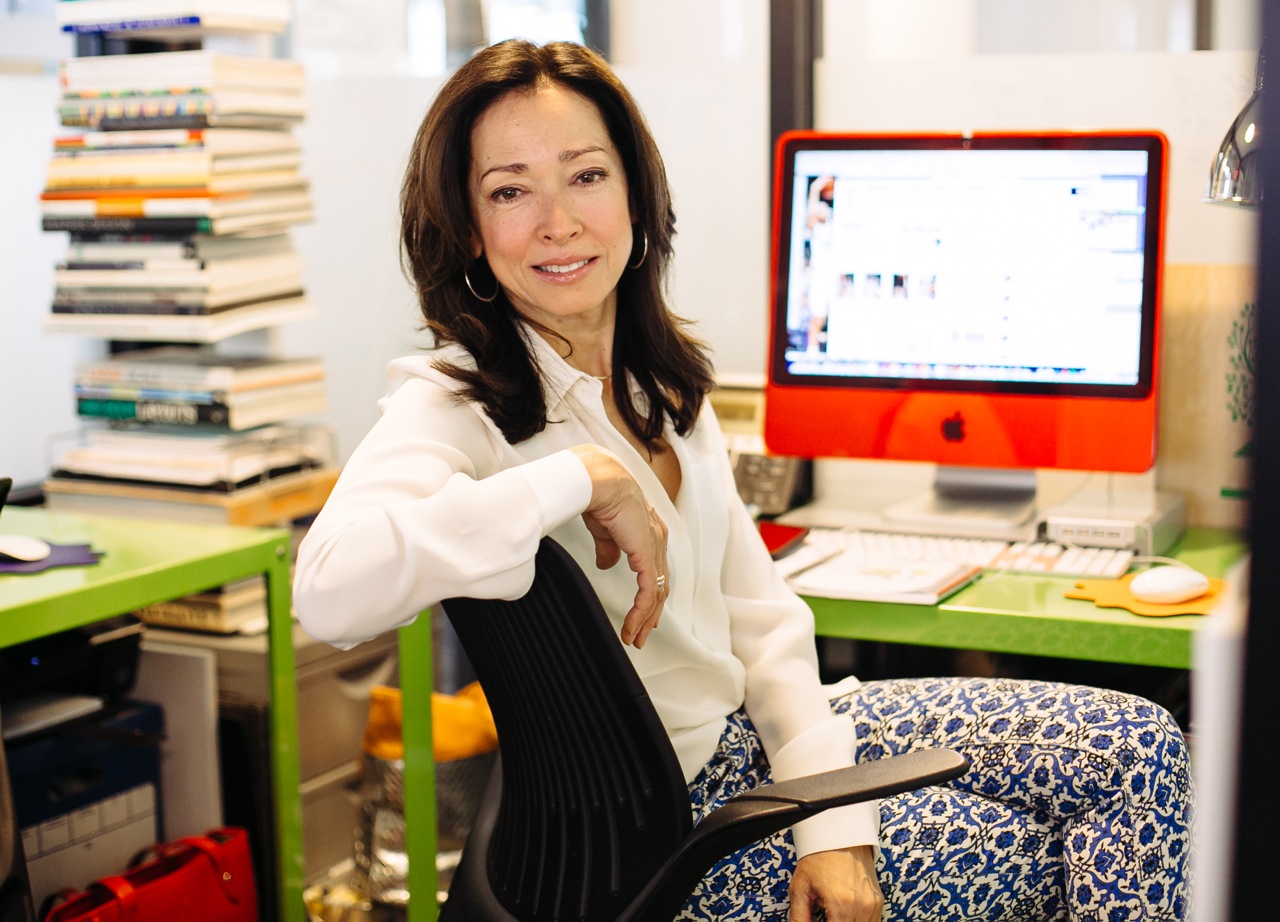 This Creative Director's space is filled with inspirational objects and furniture from a variety of cultures, leading her to describe the office as both "modern" and "entertaining". The impact Bilynsky has on others is also apparent in the space, as many of her unique office elements were gifts from loving friends and appreciative clients.
We chatted with Sophia Bilynsky for the first edition of The Desktop — a new series that highlights interesting (and always inviting) offices at WeWork. Bilynsky shares where she draws inspiration from inside these glass walls.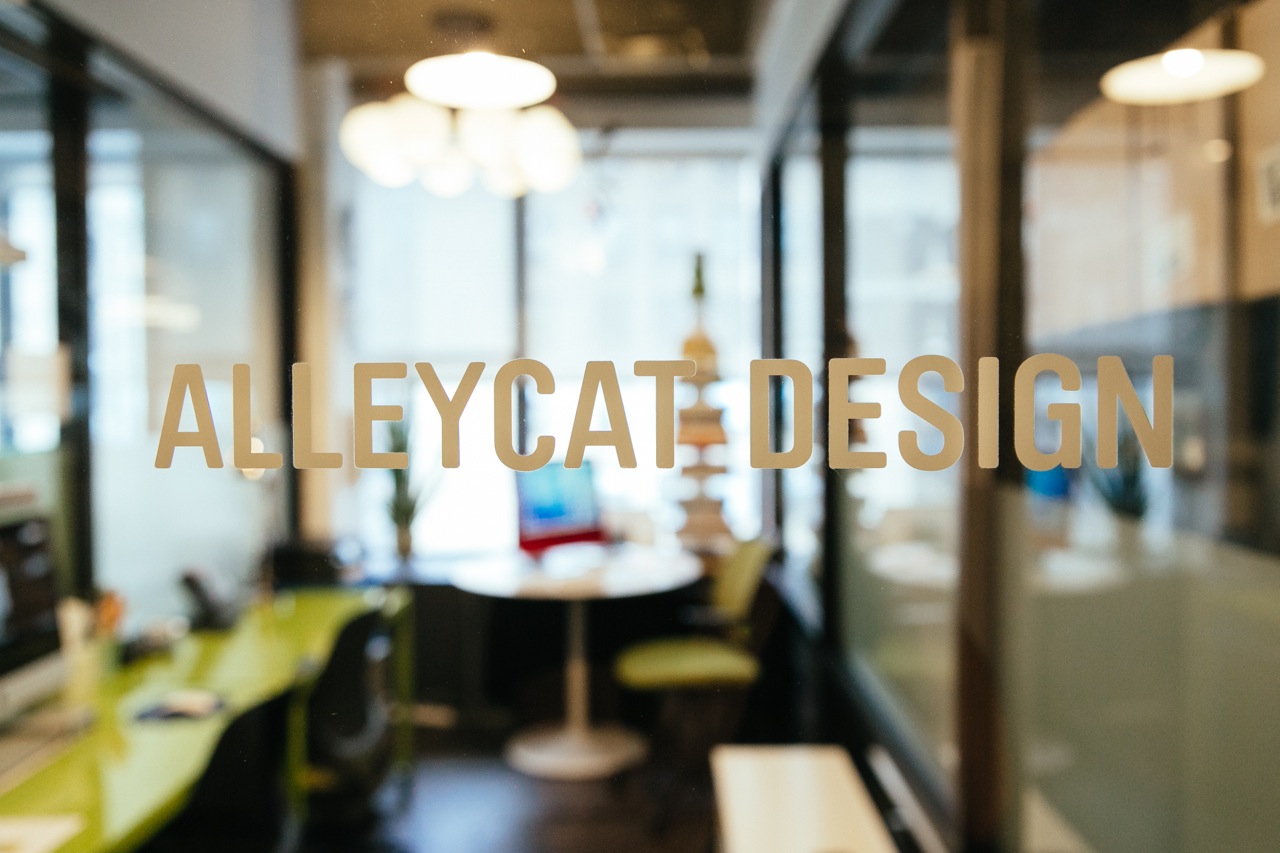 "It's important for me to have a functional, yet decorative workspace. I want to be surrounded by beautiful design, art, textures, and colors."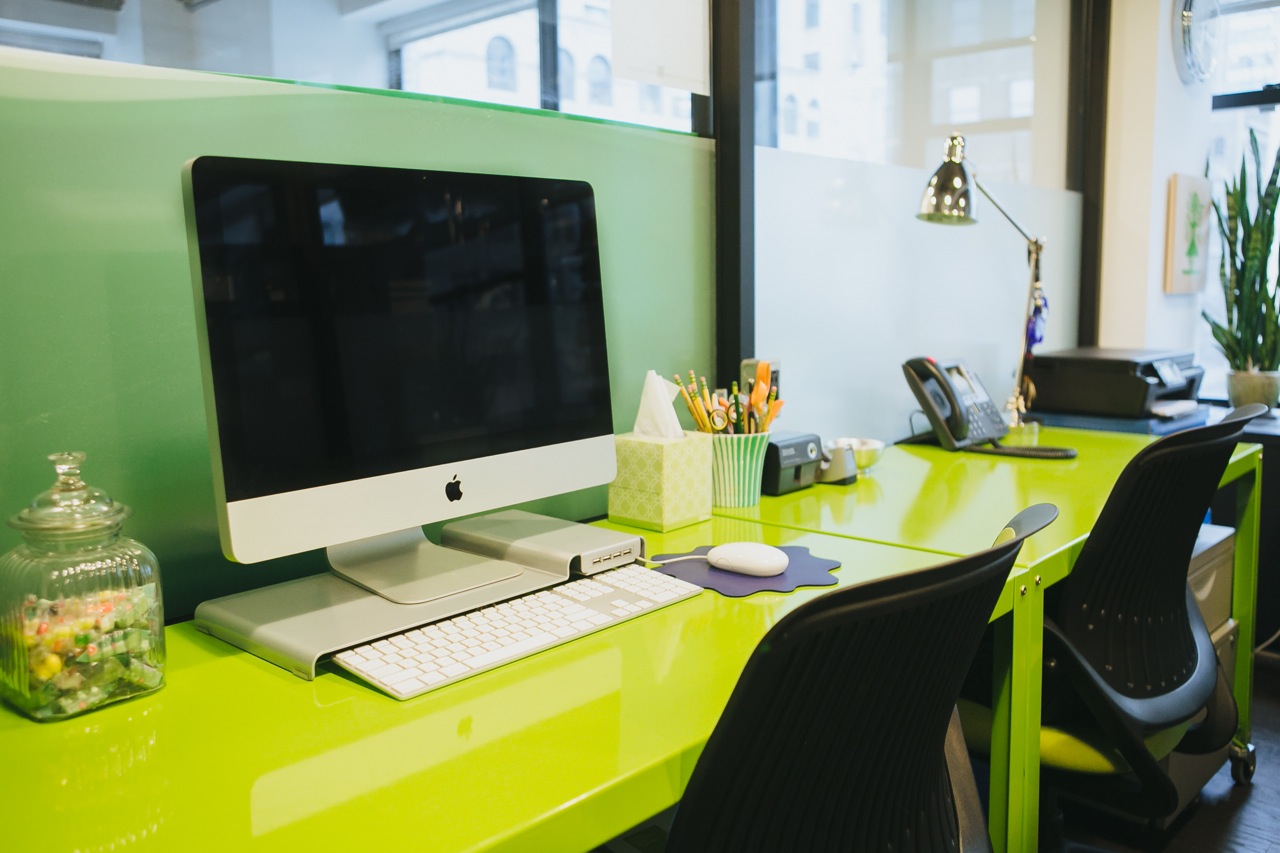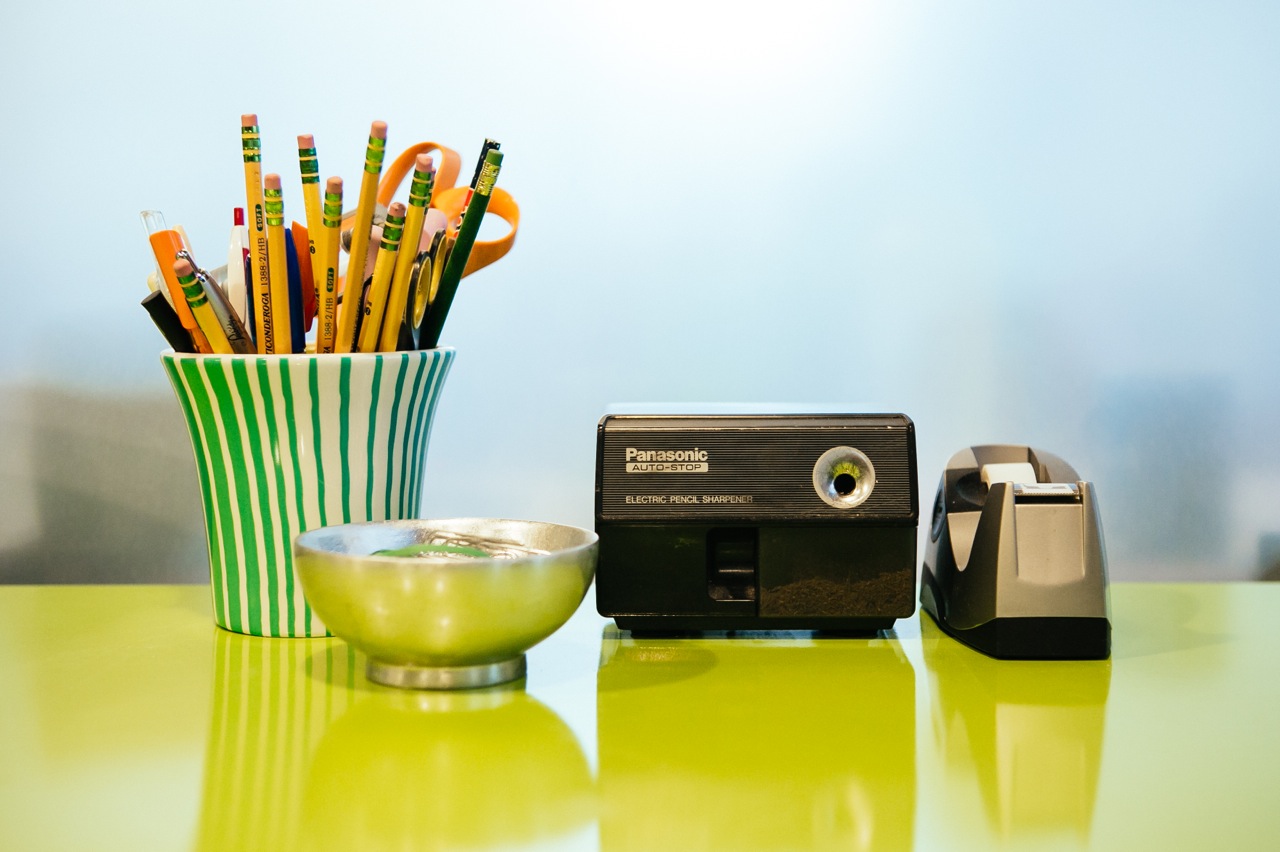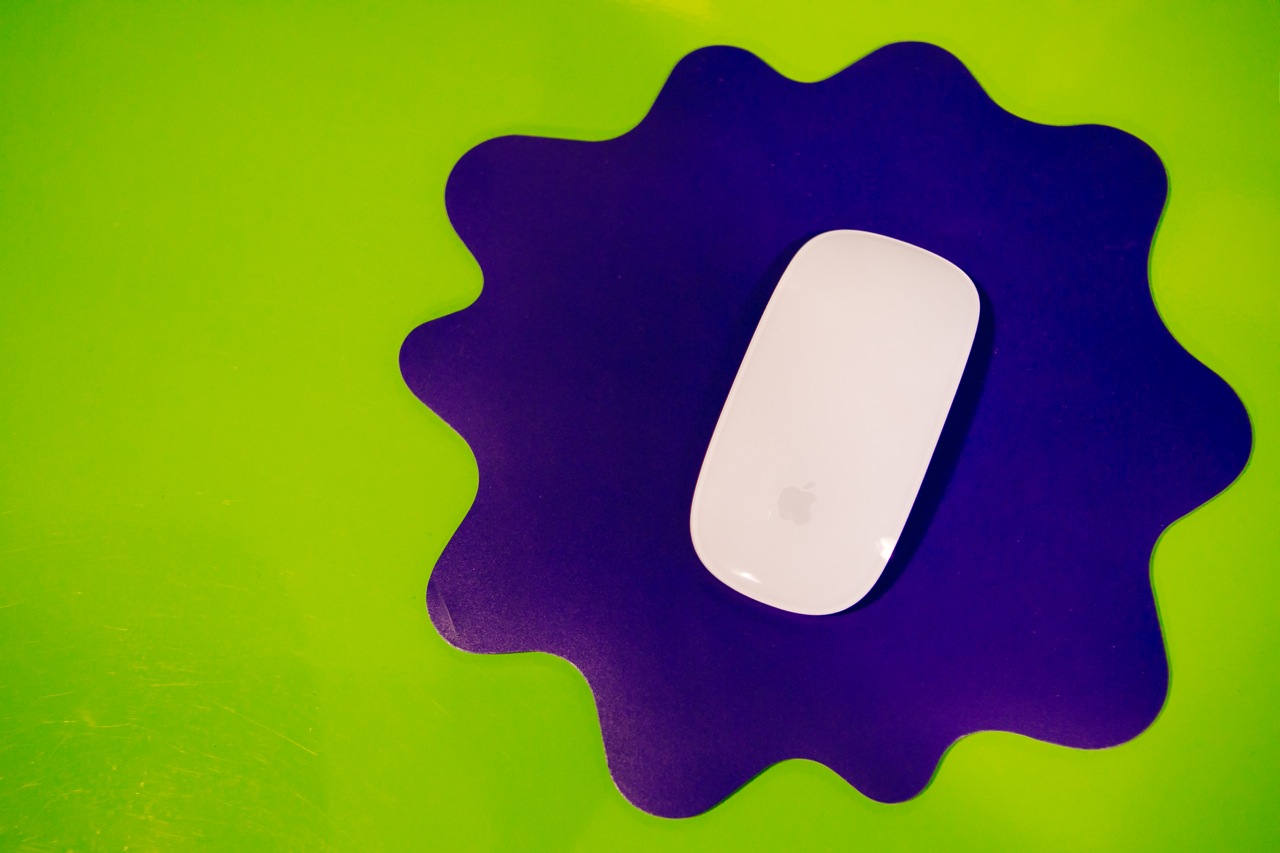 "For me, this kind of environment creates a world of inspiration, calm, and stimulation – a must for my creative process."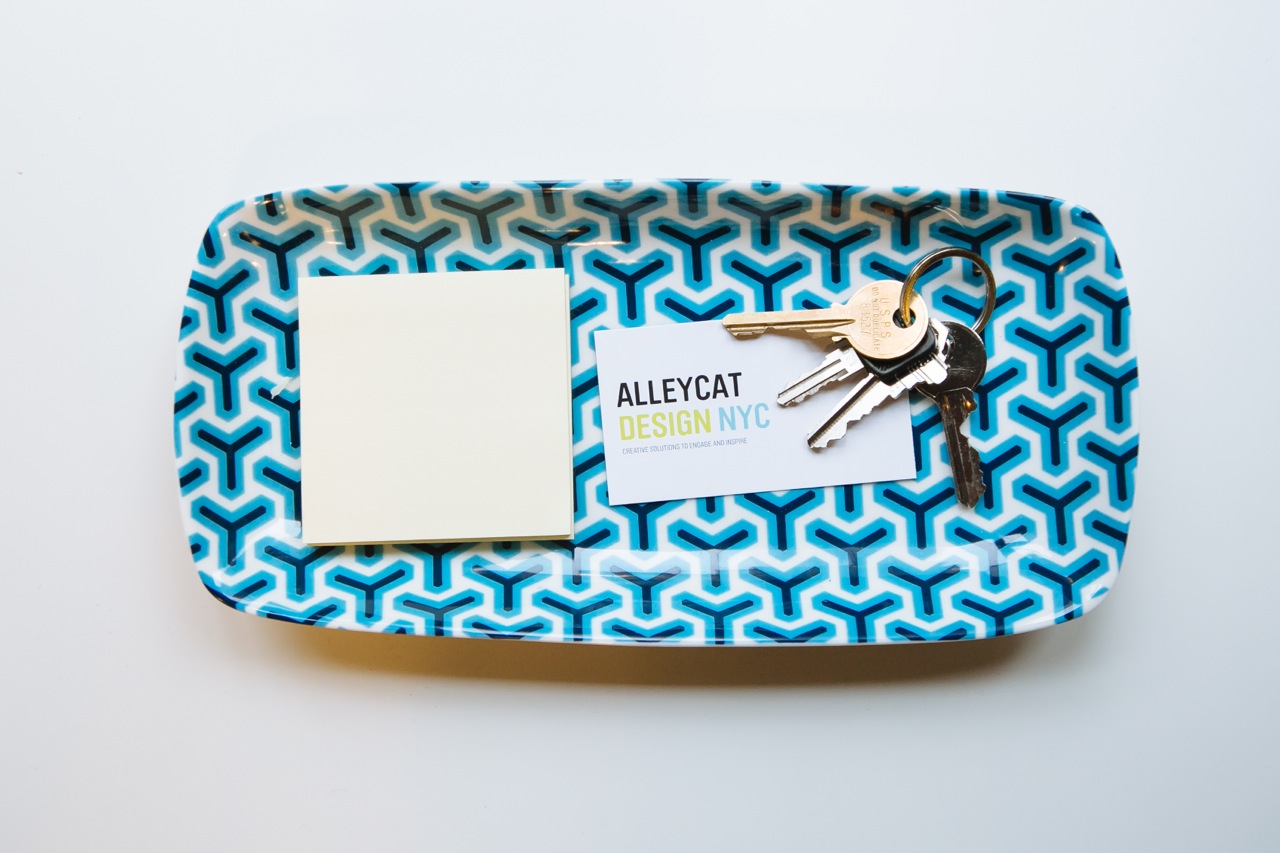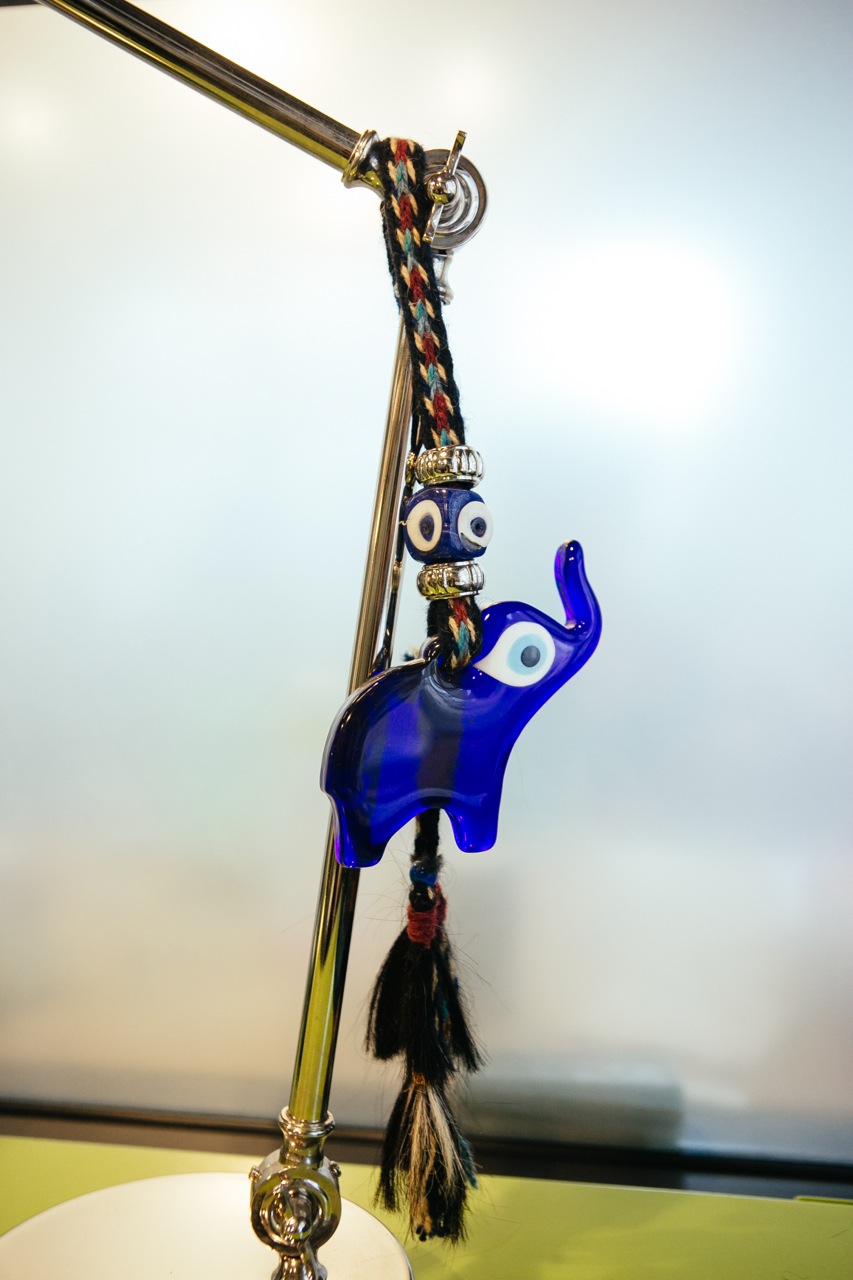 "This was a gift from a Turkish friend. It's supposed to ward off the evil eye! We worked together in Istanbul years ago and have been close friends ever since. I also have one of these at home, too."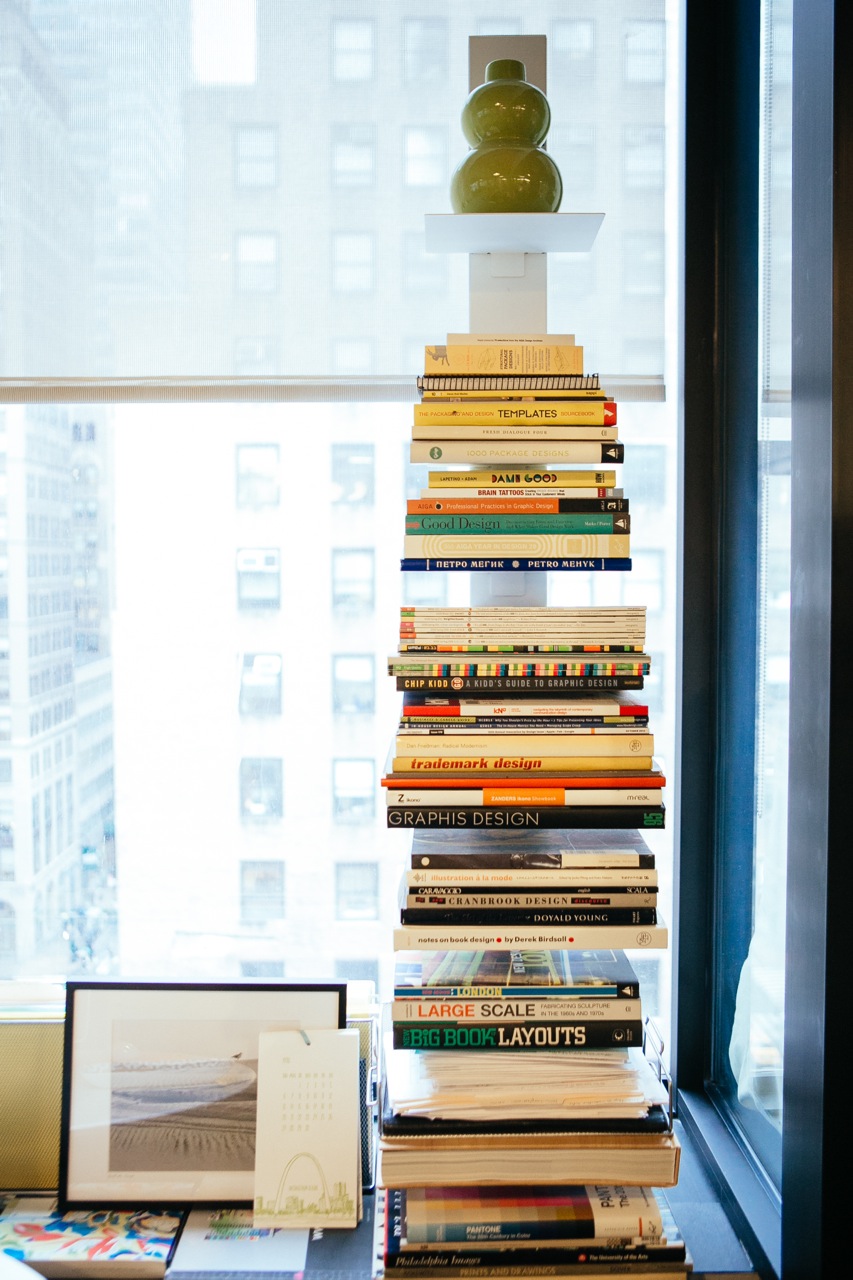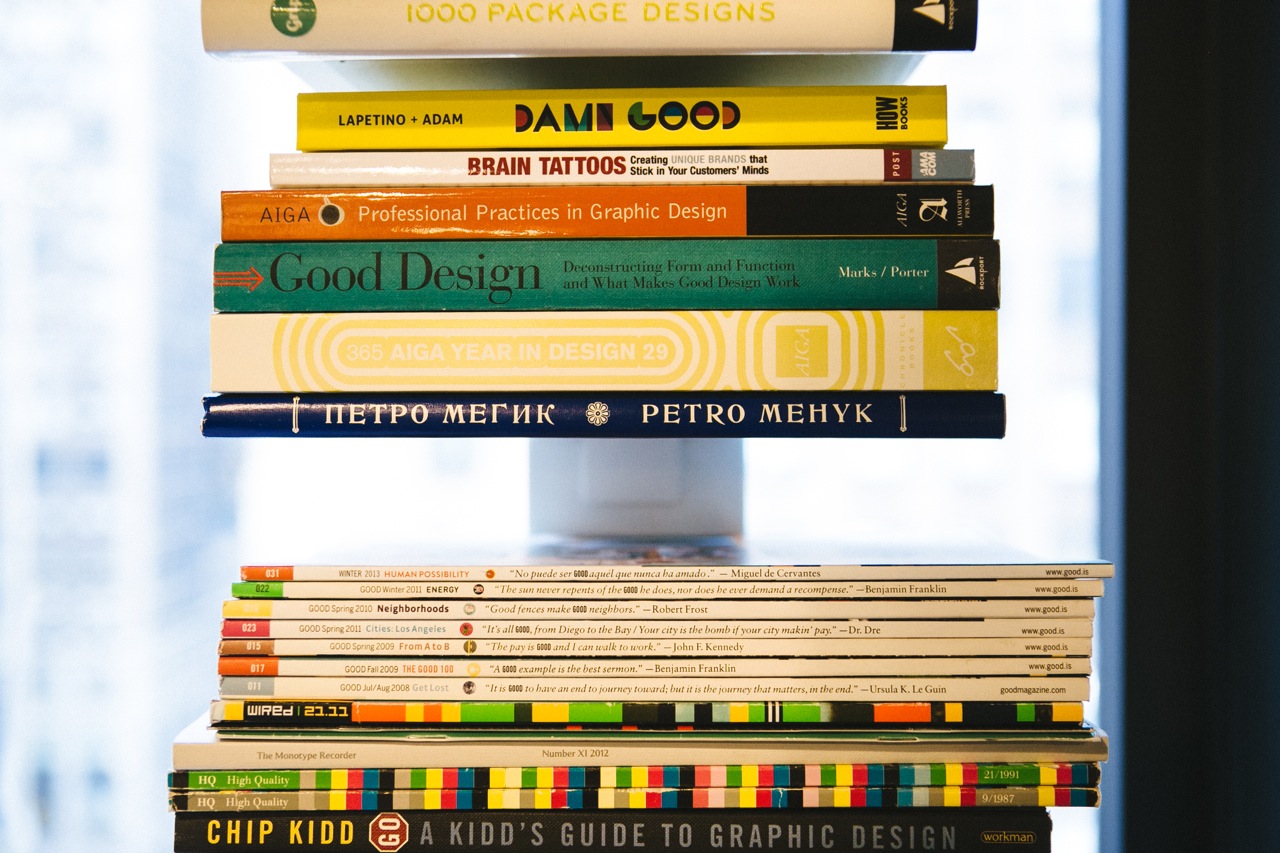 "I always have books lying around for inspiration and these are a few of my favorite:
Damn Good by Tim Lapetino + Jason Adam: This book highlights conversations and collection of works by top designers. It's given me insight to what inspires each designer and they explain why each project is special to them.
Good Design by Terry Marks with Matthew Porter: This is a go-to for me when I feel challenged or need some inspiration. It's great to hear what these global design leaders have to say about what defines good design.
Dan Friedman: Radical Modernism: I truly respect this designer, artist, furniture designer, and teacher. He's had a huge influence on me as a professional. He sees design and beauty in every aspect of his life, and he continues to experiment and push the "norm". A true Renaissance man."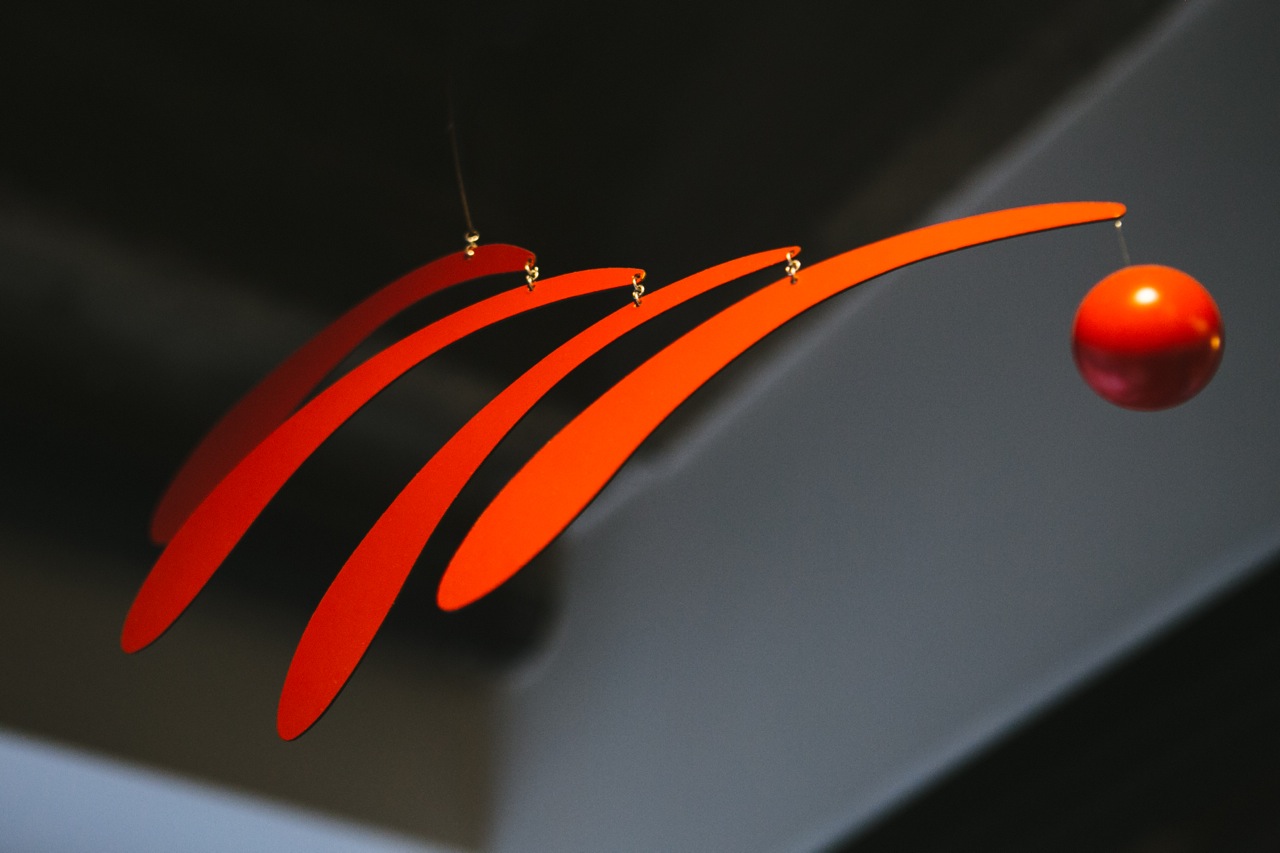 "This is a Flensted Mobile from a family design business in Denmark. I found it in an interior design store in Philly. I loved the soft movements and the balance of the red ball. Red was my mother's favorite color and this one spoke to me after she passed away."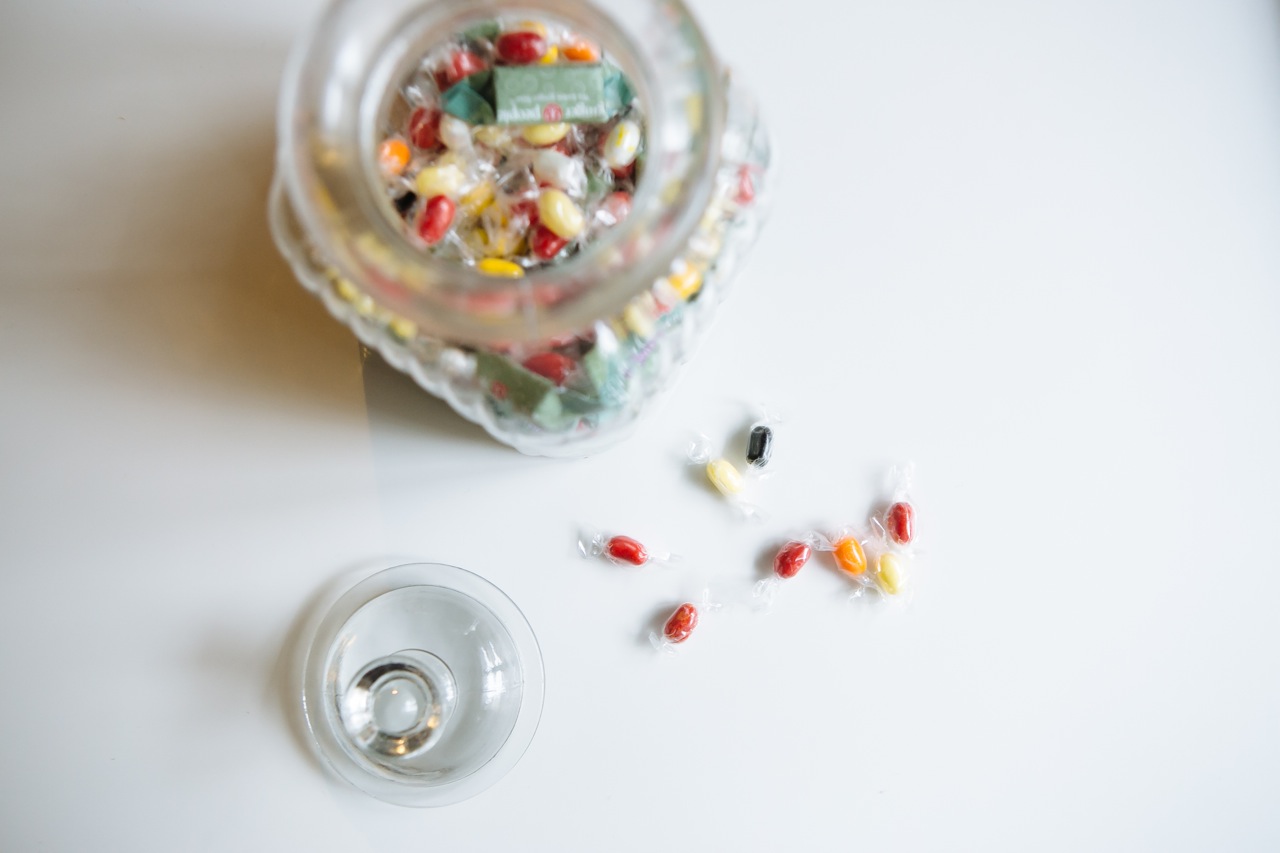 "I always have chewy ginger candies lying around. It's healthy, satisfies my sweet tooth, and gives me a boost of energy in the afternoon instead of coffee. Occasionally, I'll sneak in some jelly beans!"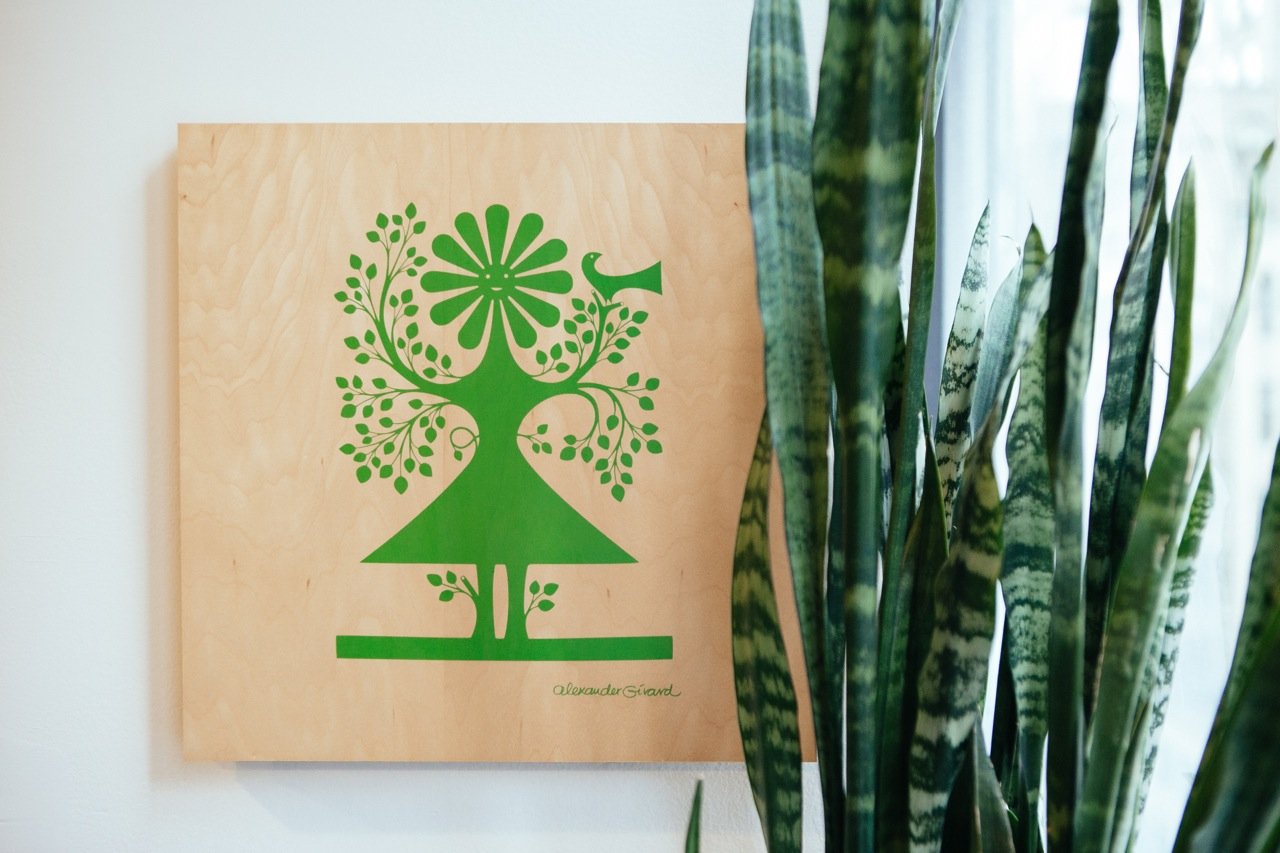 "This Alexander Girard wood print was a thank you gift from a client for my office. I feel fortunate to have a client who also appreciates beautiful and functional design as much as I do. Many of our projects have dealt with environment and sustainability – similar to the theme of this particular graphic on plywood created for Herman Miller. My favorite quote from him is, 'Art is only art when it is synonymous with living'."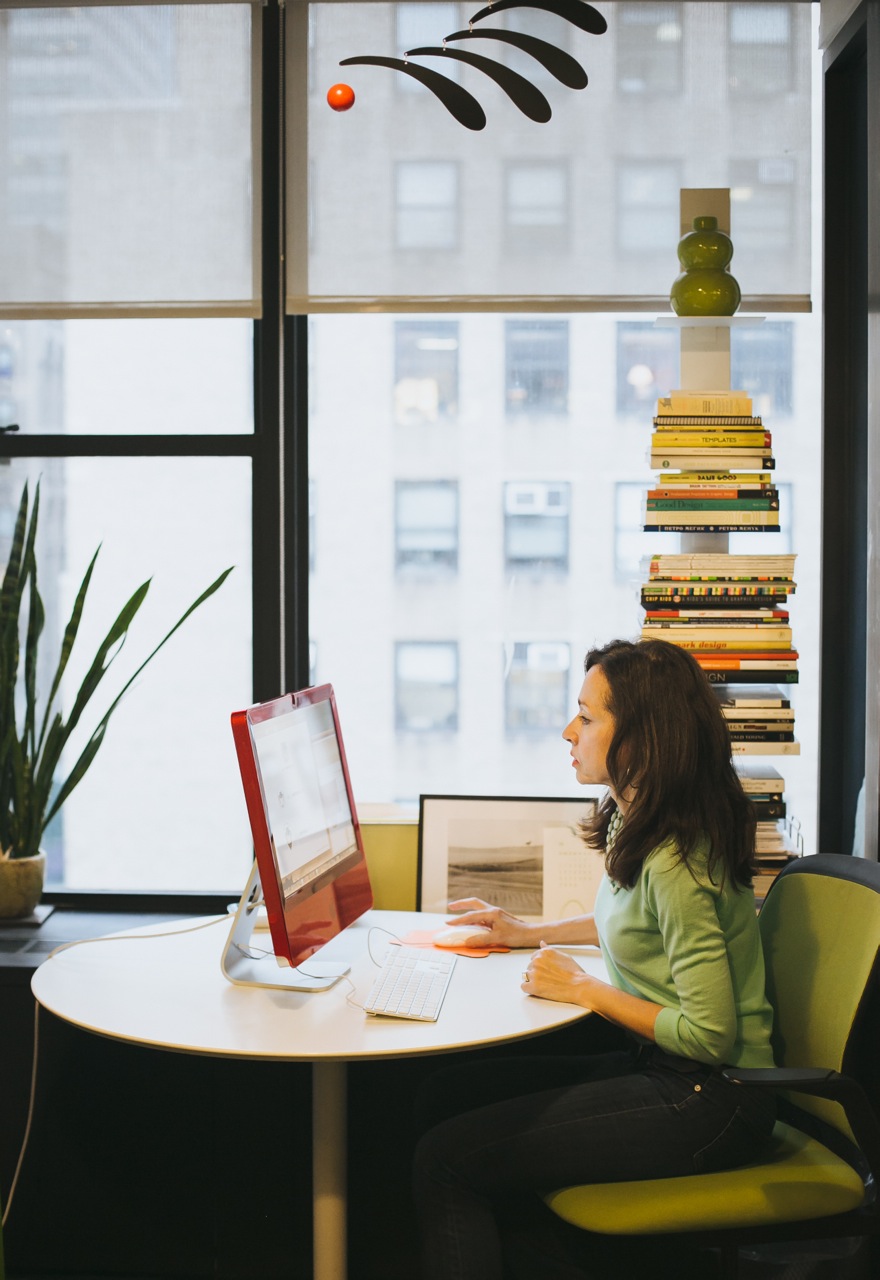 Photographs by Lauren Kallen