Blair Swiler wasn't looking to start a company. He was working at a golf course in Naples, Florida, sharing some of his homemade beef jerky with one of his fellow caddies.
His buddy Dennis Riedel knew that this smoked meat was head and shoulders above anything else on the market. So they went into business together, keeping things as simple as possible by packaging the product in plastic bags and slapping homemade stickers on it. Their market was mostly golf courses—700 of them, to be exact. (Turns out that golfers love jerky. Who knew?)
That was back in 2009. Fast forward to 2014, when an investor loved the "steak in a bag," but wondered why it wasn't available off the golf course. It is now: since 2015, Chef's Cut Real Jerky has transformed itself into a national brand.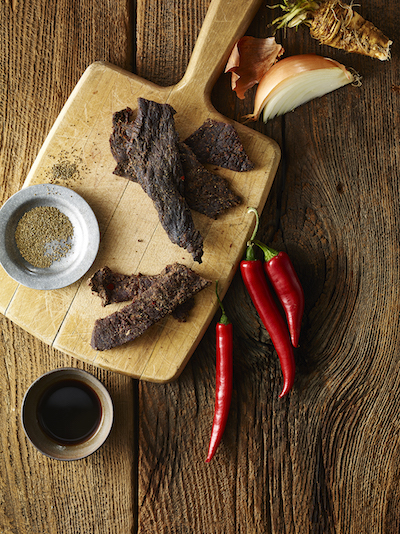 The process hasn't been without challenges, says CEO Bart Silvestro. Updating the packaging to make it more retail-friendly was the first step. Getting it into grocery stores and other mainstream establishments was next.
But perhaps the biggest hurdle has been convincing people that Chef's Cut has nothing to do with the salty strips of meat found in convenience stores. Today's jerky has been rebranded as a healthy snack, high in protein, low in fat, and completely gluten-free.
"This is a hand-crafted product," says Silvestro, a note of pride in his voice. "We use top round sirloin that's hand cut, hand trimmed, and then marinated for up to 24 hours before it's slow cooked. Nobody does it like we do."
Finding food manufacturers who were able to follow Swiler's original recipe was also difficult. After a nationwide search, they were able to locate two: one in Bay City, Michigan, the other in Idaho Falls, Idaho.
Making the product so far from many of the major markets "definitely does increase the shipping costs," says Silvestro.
"But it's worth the extra cost to make sure that customers will be happy with the project," he says.
Chef's Cut is angling for a big piece of the snack meat industry, which accounts for about $2.7 billion in annual sales in this country alone. That means expanding the product line. Along with turkey and chicken versions of its product, Chef's Cut is also adding three new flavors of bacon jerky: cool applewood, sweet maple, and spicy Sriracha.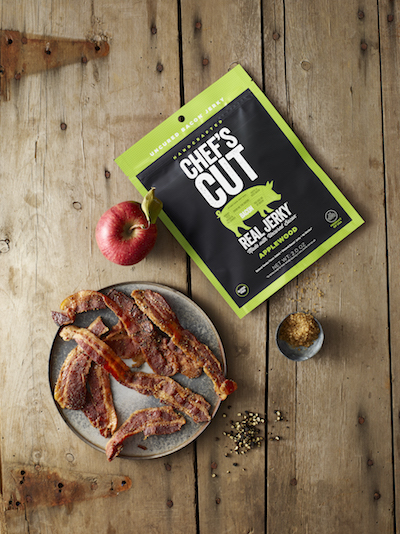 It also means hitting the road to publicize the product line. Swiler, still in charge of the company's research and development, heads out to trade shows to show off tasty flavors like chipotle cracked pepper.
In the meantime, the company's headquarters in New York City's WeWork Park South continues to expand. It now needs three offices to accommodate its 15 full-time employees.
"We definitely can use the space," says Silvestro. "We're growing by leaps and bounds."
Photos: Katelyn Perry, Chef's Cut Real Jerky