Kris Ruby is no stranger to taking center stage. After one of her blog posts about social media and dating sparked the interest of a reporter, Ruby became a frequent commentator for FOX News, CNBC, and Good Morning America. Recently, she took a chance with love, starring in a reality show on Bravo called Friends to Lovers.
While her public persona is all the rage, Ruby's number one goal is helping others bring their brands to the spotlight.
It was this drive that compelled Ruby to found Ruby Media Group, a public relations and social media agency designed to put clients at the forefront. Ruby is all about turning experiences into learning opportunities, and with 13 internships in communications under her belt prior to starting her own business, she has amassed a wealth of knowledge to help her clients. Now, this WeWork FiDi member drops a few gems on how to set the right focus for your business.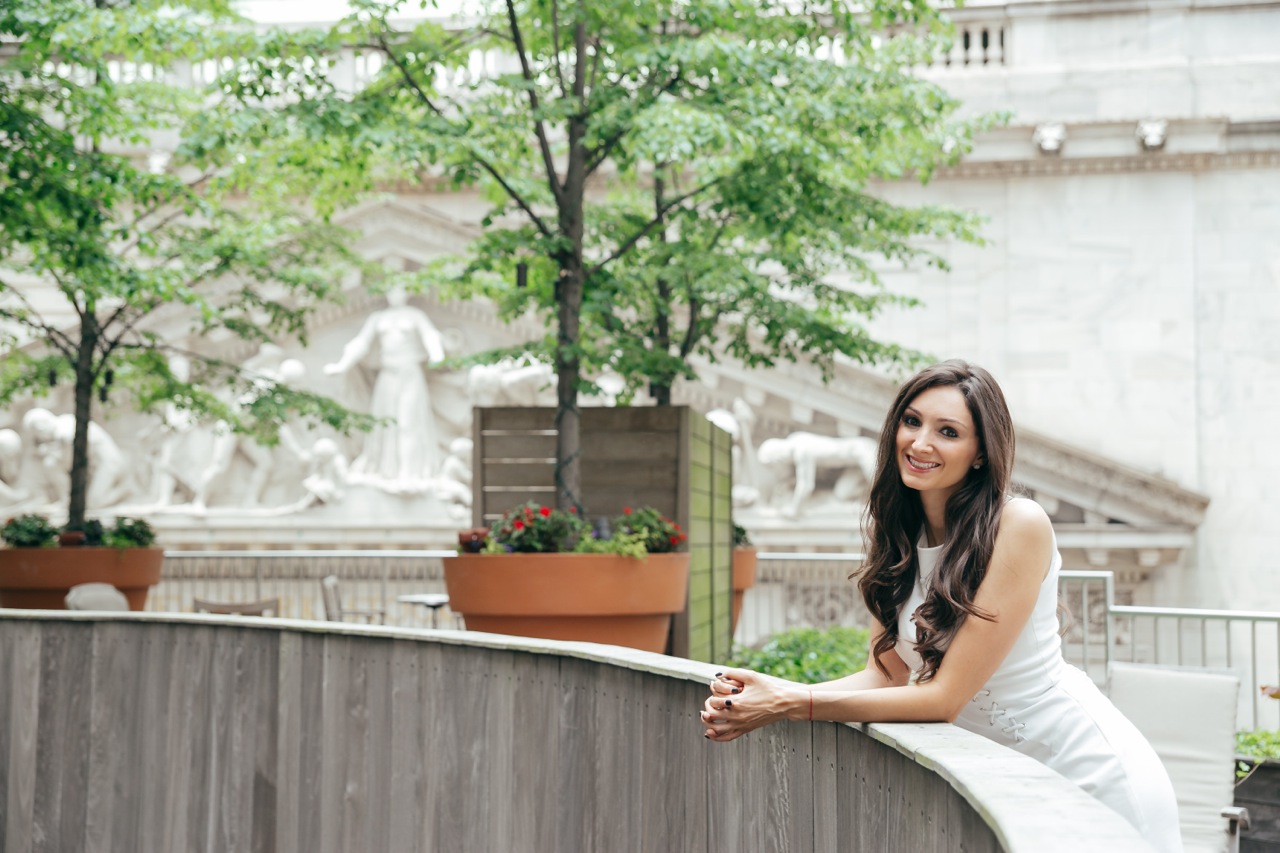 WeWork: When did you first get interested in PR?
Ruby: I started Ruby Media Group, a PR and social media agency, when I graduated from Boston University's College of Communication in 2009. I decided to form my own company because I wanted to help other businesses expand their social media presence and tell their unique story. We originally started out as a social media agency and grew into a full service corporate PR firm. We work with executives, and I love having the opportunity to share their unique stories.
WeWork: What gets you motivated?
Ruby: Living on Wall Street across from The New York Stock Exchange gets me motivated every single day. The view from my apartment also overlooks the Exchange, and I love seeing it lit up in purple lights at night. It's all about the hustle. I love it.
WeWork: As a frequent commentator on TV, you are not new to the spotlight. What are some important aspects of self-branding and promoting? 
Ruby: Keep your messaging consistent, and differentiate yourself as a subject matter in one niche area. Become the media's "go-to" source on all things related to that area.
WeWork: If we were to take a peek at your schedule, what does an average day for you look like? 
Ruby: Despite the title of CEO, I consider myself a team member. The more you think of it as a team and less as a structured hierarchy, the better the results are for the clients. An average workday in my life could be meeting with a client, crafting pitches and social media strategies, increasing community engagement on social outlets for clients, and doing a TV segment that evening. My focus is on the strategic part of PR campaigns. That is what I love most: connecting the end result to the client's overall strategy.
WeWork: You recently starred on a hit Bravo show. What did you learn from that?
Ruby: If you can't effectively communicate your needs to a boyfriend, you most likely won't be able to effectively communicate your needs to an employee or business partner. Communication is definitely an art. After watching myself on the show and reflecting, I learned that I needed to change my communication skills. I have taken this over into my business life and learned that if I want people to do solid work, I need to take the time to clearly communicate what I want them to do.
WeWork: Any advice for other aspiring publicists and consultants?
Ruby: If you put your needs first, you will fail. No one cares about you. People care about their business and how you are helping it grow. The second you forget this is the second you start losing revenue. If you are serious about the agency business, you need to be able to keep clients top priority and over-service them.
WeWork: And finally, what is the most challenging part of your job?
Ruby: There is definitely a lot of competition in this industry. I believe that the agency business at the end of the day is a relationship business. People are going to choose the agency that has the people they like dealing with and can see the most results from. You won't always click with everyone. Sometimes, the client you think is perfect for your firm may actually be better suited for another firm, and that's okay.
Photo credit: Lauren Kallen