A shaving company geared toward women. A movement to get more black men leading classrooms. A mentor program opening up opportunities in the media industry for people of color. We're celebrating Black History Month this year by acknowledging influential African-American entrepreneurs in the WeWork community. See someone missing from the list? Tag them with #BlackHistoryMonth and #weworkBHM on social media.
1. Where Langston Hughes meets Cardi B
Erica Buddington, a teacher in New York City, turned Cardi B into a teaching moment, then a teaching moment into a viral video sensation. Buddington rewrote the lyrics to Cardi B's summer hit "Bodak Yellow" to teach geography after she heard her sixth graders singing the song. Now she's using the publicity she received from the video (including mentions on Huffington Post and Forbes) to take her company ideas for culturally relevant curriculum to the next level with her company, Langston League.
"The kids push me to be creative. They're my lab," she says. "I take the kids' comments every day and rework it. They're so open when they know you love them."
How you can support them: Hire them for workshops and curriculum design.
2. The perfect shave—for women
Karen Young bootstrapped her business from day one. Her line of shaving products, Oui Shave, replaces flimsy plastic razors with a sturdy safety razor that can last a lifetime and reduce razor burn.
"We're reimagining what the razor would look like if it was made with the best intentions for women," Young says.
The Brooklyn-based entrepreneur has received nods from Vogue and Refinery 29, and in November, she took home $180,000 at the New York City Creator Awards, which she'll use to scale her product further.
How you can support them: Buy a razor set.
3. Changing hearts, minds, and teachers
Larry Irvin, founder of Brothers Empowered to Teach, wants more men of color to become teachers. "We are looking to reignite our lost luster for the education profession that was once highly revered," he says. His organization recruits the next generation of educators by reaching out early in college and providing programs to men looking to change careers.
"Though it is imperative that black boys start to see positive representations of black men in classrooms, it is equally important that kids of all races and ethnicities see that black men can and do teach," Irvin says.
How you can support them: Donate.
4. Computer skills for all
Byte Back completely changes the lives of underserved Washington, D.C. residents by providing computer training and career preparation. "On average, our students are making $20,000 more per year than when they came to Byte Back," says Executive Director Elizabeth Lindsey. "Their lives are changed profoundly."
Lindsey represented Byte Back at the D.C Creator Awards in 2017 and the Global Finals in 2018, winning $360,000 in funding at each event. For the Global Finals, Lindsey also welcomed Byte Back student Lisa R. Brown to the stage at Madison Square Garden. Brown had been juggling multiple jobs before starting at Byte Back, when she came to a realization. "Six jobs would never equal one good career," Brown says.
How you can support them: Donate.
5. The new media moguls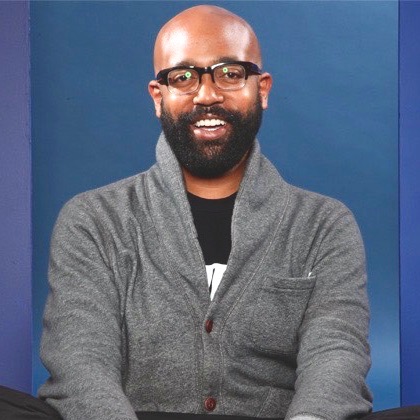 Lincoln Stephens was working in advertising and kept finding himself as the only African-American male in the company. He wanted to change that. Over the past 10 years, the Dallas nonprofit he started, The Marcus Graham Project, has worked to provide learning opportunities for minorities looking to break into the media industry, a field where "people of color are grossly underrepresented," Stephens says.
"We work with hundreds of young leaders to help shape their career and advocate for the awareness of career opportunities in our field," Stephens says.
How you can support them: Donate.