All throughout Leith Hill's life, she has been surrounded by unique food.
She grew up in New Orleans, the city Mark Twain once said has food "as delicious as the less criminal forms of sin." But Hill is no sinner.
Hill's father made sure that she grew up with not just food, but a philosophy. "He was a brilliant lawyer," Hill remembers, "but he was passionate about food." Hill recalls fruit-infused cookies ordered special from California, brown rice "in the '60s, when nobody had it," and making sure food "didn't just nourish—making your calories count."
So how do you make calories count? And what does that look like? The clearest visual aid can be seen in Hill's restaurant in the West Village, Ellary's Greens. It's less about being a restaurant, and more like a physical extension of the way this founder leads her life.
If New York restaurants were in a galaxy, it would be a violent one filled with meteors and black holes destroying dreams daily. The turnover for restaurants in New York is astonishing: 80 percent of them fail in their first year, and 90 percent in their second. It makes the startup world seem like a positively safe bet, and it makes Ellary's Greens, which opened its doors in April 2013, feel like a lifer.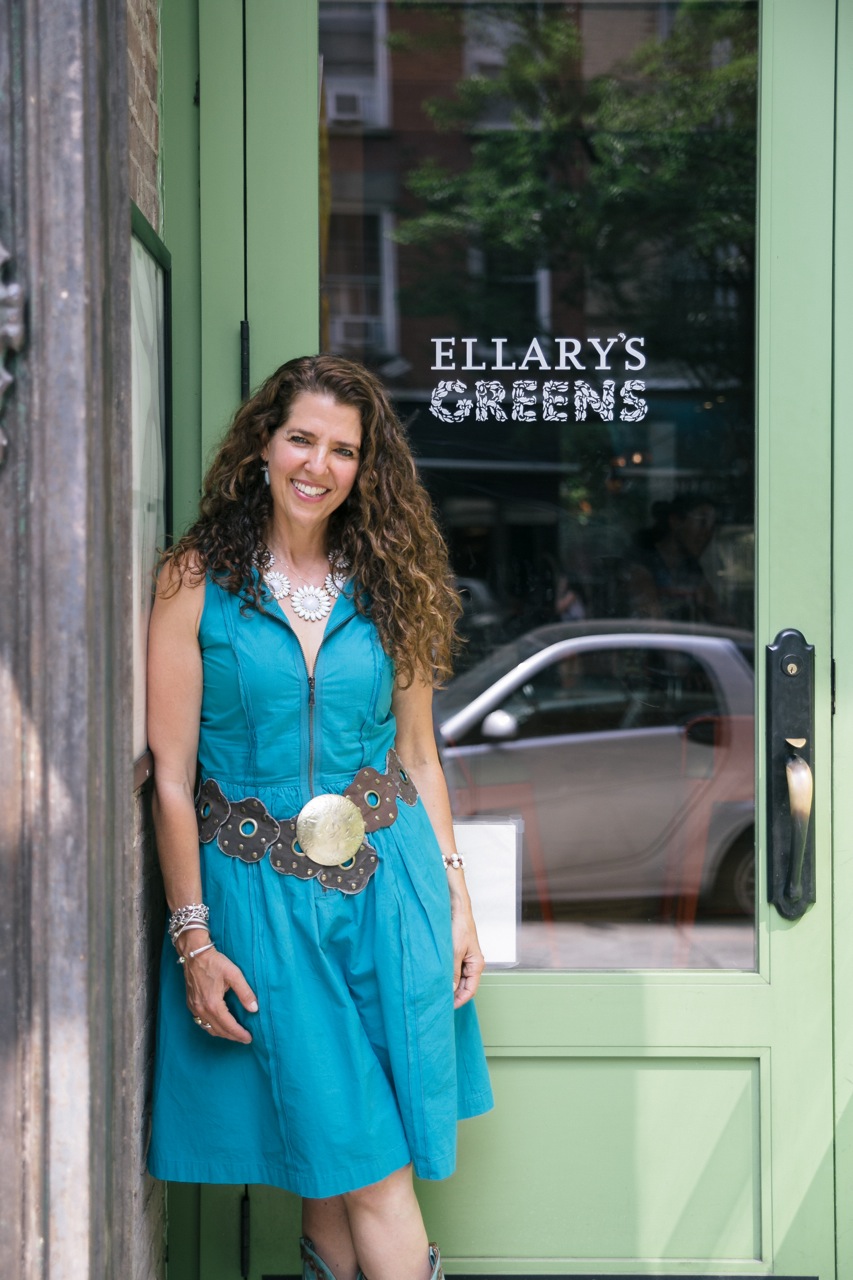 Hill is driven, and looks at you directly in the eyes when in discussion. She believes deeply in investing in the dining experience, even to the point where things wouldn't seem as profitable at first glance. Often, though, her innovations and profits go hand-in-hand by using recycled boxes for menus or cardboard for lighting fixtures. In addition, a refusal to use Styrofoam got Ellary's featured in Mayor de Blasio's campaign to ban the foam product earlier this year, leading to national exposure. "Foam is a product of the past," Hill told MSNBC.
What does the future look like? Hill goes deep on bacon, just to name an example: "Our bacon is local, from a completely organic source in the Poconos. The farm is also sustainable, so no antibiotics, no hormones, and the pigs are free range. The farm is so large, and it's not even a range. It's huge. It's also the cleanest farm I've ever been to in my life. In addition, they use a heritage breed pig, which means the breed is over 100 years old."
From there, Hill brings the pork loin in-house and uses celery with it, which has enough "naturally curing nitrates to cure meat," she says. The celery is run through a juicer, mixed with spices, and it's used to cure the bacon for six days, and finally, it is smoked on location. If all that sounds like a lot, it is. Hill is focused on every inch of her restaurant, including her staff, a team of 38, which she describes as a "family."
That familial experience is crucial to eating at Ellary's Greens. There's a small, charming chalkboard sign near entrance that says there's no Wi-Fi but that patrons should feel free to talk to one another instead.
One of the surprising facts of a Wi-Fi-free life is the number of computers Hill will see at her restaurant on any given day. Anyone who wants to work on a single project without the distractions of the Internet is welcome (there are also outlets at every table). Hill wants everyone to feel welcome at her restaurant, regardless of dietary obligations or restrictions. There's a universal feel to the food at Ellary's, but Hill's focus gives it such great specificity, right down to the tzatziki sauce on the salmon burger.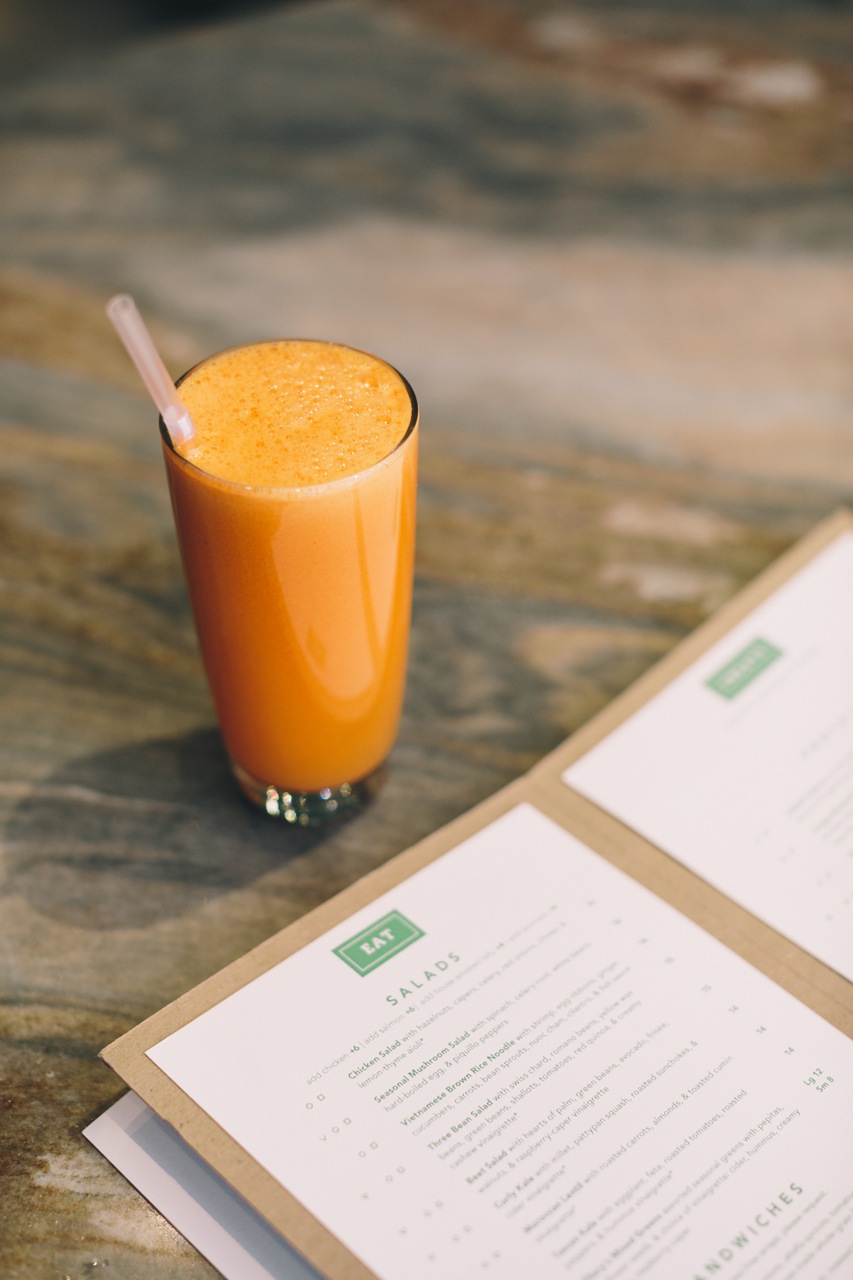 Although there's a small office downstairs at Ellary's Greens, when Hill needs to focus on her administrative work she settles into her office at WeWork Soho West. Hill has used various WeWork spaces since 2010 to run the accounting and business side of her restaurant, and its nearby locations means she and a few other team members can jump back and forth multiple times a day without breaking a sweat.
And since Ellary's is expanding, they can expect the journey to continue. As the subway station at Columbus Circle is being built out, developers are looking to create what Hill calls a "mini-Grand Central." Ellary's Greens is planning on creating something new in the space: a to-go option. Will there be any difficulties in adopting Ellary's personalized style to a quick-service model?
"Yes…and no," says Hill. "What's important is the experience you have when you walk into the restaurant. When you walk in, you know you're somewhere different. You know that you're cared for."
Photo credit: Lauren Kallen