When people are forced to flee their cities or even their countries, they inevitably have to abandon their livelihoods as well. For many refugees—a record-breaking 100 million worldwide—finding a new way to earn a living goes a long way toward rebuilding their lives.
​​One initiative that is working to create new livelihood opportunities for refugees in the artisan sector is MADE51, a UN Refugee Agency brand that brings refugee-made products to a global market. To bring visibility to MADE51's work and the products of the refugee artisans it works with, WeWork is bringing the brand on board as a decor supplier. Handcrafted decor items will be used in WeWork locations around the world, including in London, Paris, and Oslo.
As a company, WeWork is a great admirer of MADE51 and is thrilled about taking this step forward. In honor of World Refugee day, we arranged a Q&A with Heidi Christ, the global lead for MADE51 at United Nations High Commissioner for Refugees (UNHCR). We asked her to tell us about the MADE51 model, the refugee artisans they work with, the product designs, and how both WeWork and every one of us can help support refugees worldwide.
Heidi Christ: The global refugee crisis is one of the defining crises of our time. In fact, this year we've seen the levels of forced displacement reach an all-time high of 100 million people. There is a desperate need for innovative solutions, and I'm proud to say MADE51 is one of those solutions. The MADE51 model and brand was established by UNHCR, the UN Refugee Agency, in 2018.
What we saw then was that there were millions of refugees and forcibly displaced people who were living in protracted situations, situations where they were in host countries for 15–25 years on average, awaiting a way forward: safe return, local integration, or resettlement.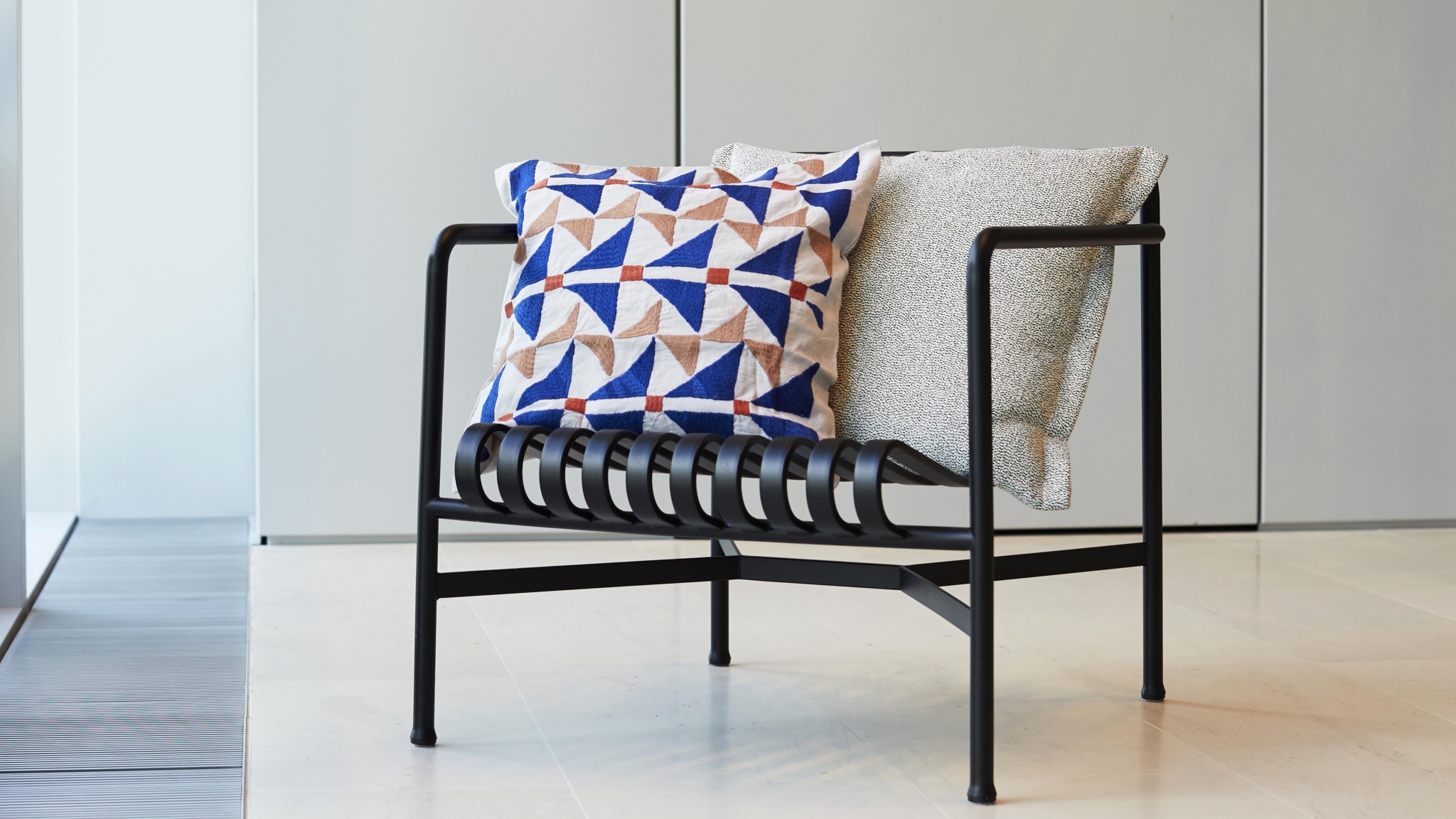 These individuals needed opportunities to earn a living, reestablish independence, and rebuild their futures with dignity. We identified the artisanal sector, which is the second largest source of employment in low- and middle-income countries, as one with great potential for refugees, particularly women.
We took an innovative approach, where refugee artisans are included in local businesses in the artisan sector, rather than working in parallel. And we started linking refugee artisan groups with local social enterprises in their host communities. We now have over 32 partners around the world, working directly with refugee artisan groups to create unique MADE51 ranges that are sold alongside the enterprises' existing lines.
These social enterprise partners are selected based on their proven experience in design, production management, export and marketing. We vet all of them, in collaboration with the World Fair Trade Organization, to ensure that they work with refugees in Fair Trade conditions. As MADE51 grows, these local businesses grow too, enabling them to make greater investments in local communities and build social cohesion.
Where are the refugee artisans coming from and where are most MADE51 products created?
Heidi Christ: MADE51 products are made in 23 countries around the world, predominantly in Eastern Africa, Western Africa, South Asia, Southeast Asia, and the Middle East and North Africa.
The refugee artisans we work with in those countries come from 11 different countries of origin—so there is a lot of diversity in heritage and skill set. We do see the majority of the refugee artisans we work with come from three locations: Afghanistan, Syria, and South Sudan. These regions have seen some of the worst displacement crises in the last decades and yet have an incredibly deep heritage of skilled craftsmanship.
How do MADE51 designs make use of heritage and tradition?
HC: MADE51 products must meet certain design criteria to carry the brand. A product must use skills or designs that are tied to the artisans' cultural heritage, and it must also be different from the items being produced by artisans in the host community.
Early on we realized that doing artisan work could help refugees preserve their heritage skills—skills that conflict and displacement can often erase over time. We also realized that if refugees created products that were special, and different from what was being produced in their host communities, they would be adding something unique rather than being competitors in the job market.
Tell us more about the people behind MADE51 and their stories.
HC: We work with nearly 3,000 artisans, and more than 95 percent of them are women. Most are mothers who do artisanal work part-time. Working on a per-piece or part-time basis allows women to balance their work with their domestic responsibilities.
Even though the women are also caring for children, by engaging in Fair Trade artisan work they frequently become the primary wage earners in their families. Across countries and regions, when we ask these women how they are spending their income, the answer is nearly always the same. They spend their money, first and foremost, on food, clothing, and educational expenses for their children.
These women are incredibly resilient. They are survivors of forced displacement—they have all experienced the loss of their homes, and many have lost loved ones. In the process of fleeing, most have also left behind their livelihoods and community networks. Our hope is that we're creating opportunities for them to at least rebuild the latter two.
What is your favorite MADE51 piece and why?
HC: I have a soft spot for the handwoven storage baskets made by Burundian refugees in collaboration with our social enterprise partner WomenCraft. The artisans collect local grasses and deconstruct leftover grain sacks to create plastic threads. From these really basic raw materials, they then weave incredibly strong and beautiful baskets that you'd never imagine are upcycled.
The baskets have a long tradition in the artisans' culture. For weddings or other celebrations, women would often weave these baskets, fill them with sugar or grains, and come bearing them on their heads, ready to offer as a gift. What I love about these products is that they are sustainable, they showcase incredible craftsmanship, and they have a really beautiful tie to the artisans' heritage.
What does it mean to have WeWork's support?
HC: WeWork is known for having incredible office decor, so we're truly thrilled to be a supplier for WeWork now and to see the pieces start to come into these office spaces.
WeWork's aim to build awareness of the brand among members has a lot of potential for significant impact, given the breadth and diversity of companies and individuals that are WeWork members.
How can each of us support the refugee cause, UNHCR, and MADE51?
HC: The best and easiest way an individual can support refugee artisans is by buying MADE51 products, either from us or directly from our network of social enterprise partners.
For companies, purchasing refugee-made products is also a great way to support and show solidarity with refugees. There are a lot of ways to engage—whether by buying decor for office spaces or by sourcing corporate gifts from MADE51—and we've seen that this resonates a lot with employees.
We're also always looking for retail and brand partners who are interested in sourcing finished products, or components of products, from refugees. There is a lot of opportunity here, and we're just starting to scratch the surface. As an example, in 2021, we had a big product collaboration with French luxury brand Chloé—they incorporated embroidery from Afghan refugees into their iconic bags. This year, for World Refugee Day, UNIQLO has commissioned a bespoke product to celebrate the partnership and is also hosting MADE51 pop-ups in 11 stores in seven countries. There is a lot of potential in this collaboration and partnership space.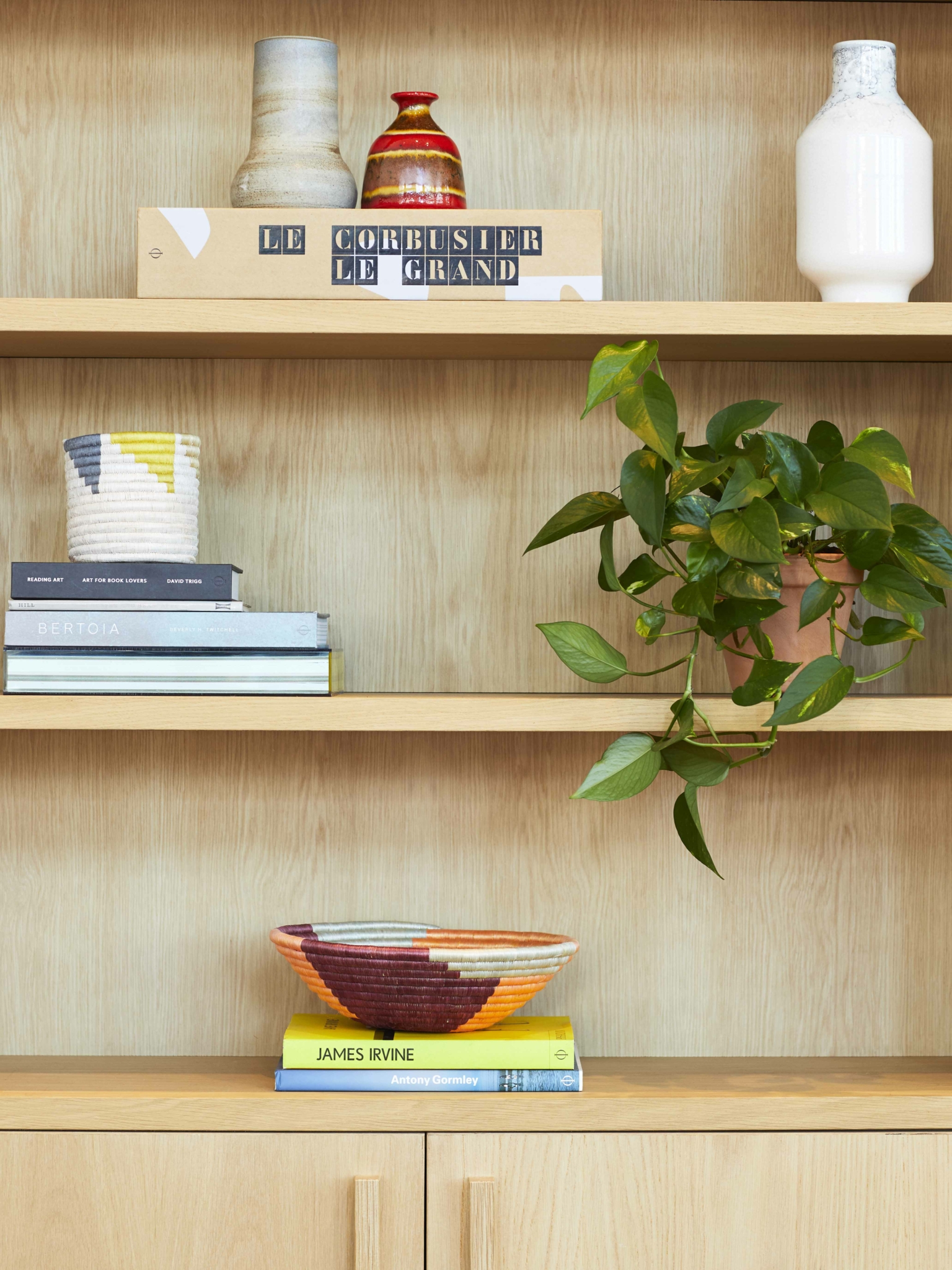 As a partnership model, we also always welcome the engagement of companies that are looking to engage on an operational level through the provision of pro-bono support. We have several strategic partners that have been essential to our ability to get this far—including Brand Opus, Herbert Smith Freehills, Headland, Bain, and more—and we're always open to new engagements.
Rosalie Klein is a global social impact and sustainability manager at WeWork. Her day-to-day is driven by reinforcing sustainable initiatives across the business and by working closely with impactful nonprofits, charities, and social enterprises that empower underserved communities with opportunities.
Rethinking your workspace?