The ways we work have fundamentally changed. People no longer seek just work-life balance. They want the power to choose when, where, and how they work. They want the freedom to create their own schedules, to do work they find meaningful, and to be in a space that suits their unique needs. Gone are the days of a one-size-fits-all nine to five. In All the Ways You Work, WeWork members share how they're reimagining their professional lives and thriving in this new world of work.
When Dane Turner is at his office in WeWork Two Embarcadero Center in San Francisco, he likes to glance up from his desk periodically and take in the view. From there, he can see landmarks such as the Bay Bridge, Coit Tower, and the bay itself, stretching out beyond the city's shore.
The director of mid-market sales for Dialpad, a communications technology company, Turner is a San Francisco native and says those views of his hometown are just one perk that makes his WeWork experience enjoyable. More importantly, the ease and flexibility beyond the desk have been crucial.
Up until a few years ago, he and his Dialpad colleagues worked out of a company office with a traditional, long-term lease. But as some employees began to leave the city for nearby suburbs, fewer people were working on-site. Then came the global pandemic. Like a lot of companies, Dialpad quickly reassessed its real estate strategy.
"We [made] an immediate pivot to remote work," says Turner. "One, for the health and safety concerns. But two, it tied in so well with one of the value propositions of our product, where we allow people to work from wherever they need to because [we give them] the ability to communicate with people wherever they are."
A communications platform at heart, Dialpad is a cloud-based phone system and contact center solution that companies can use for internal or external calls. But unlike VoIP systems like Skype, it integrates a video meeting product, contact center, and dialer solution as well as artificial intelligence, real-time transcription, and analytics.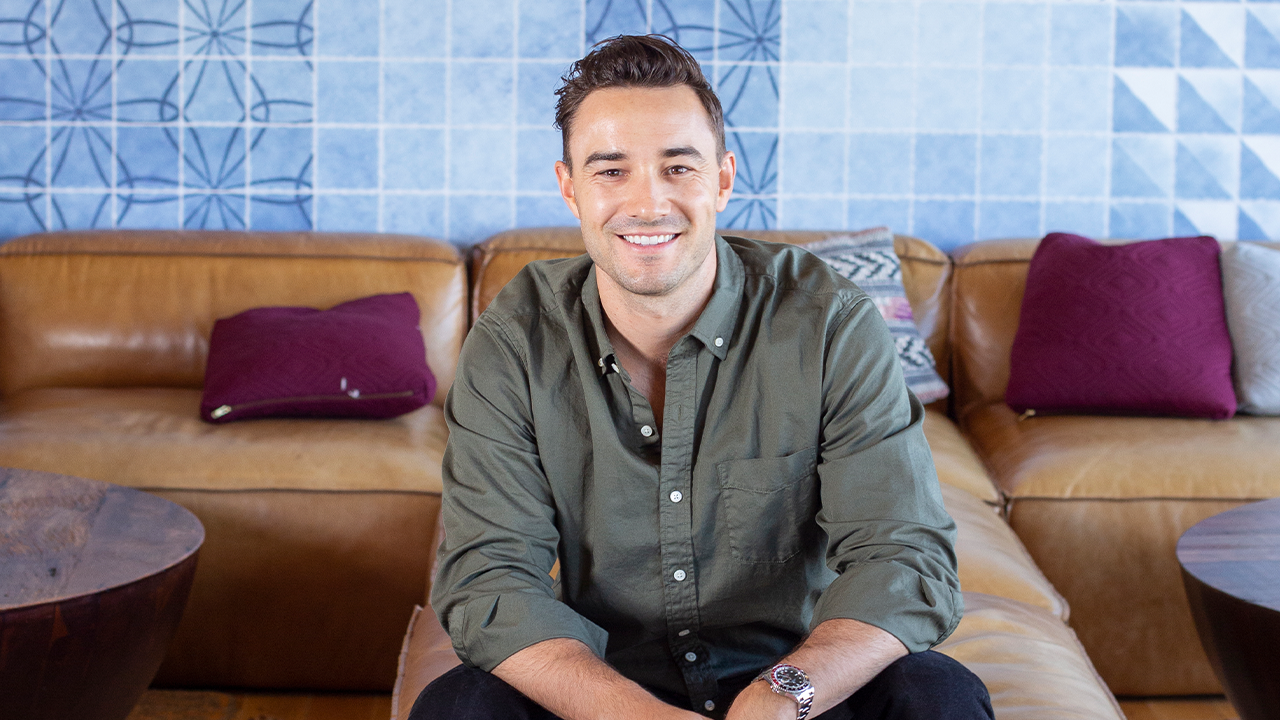 At first, Turner says, the company considered shorter-term versions of their original office setup—subleased spaces that would be used solely by Dialpad. But then executives looked at WeWork. Given Dialpad's contingent of Bay Area employees who were spread out across the area and the difficulty of commutes there, they decided to set up offices in three regional locations: San Francisco, San Ramon, and San Jose. Plus, with WeWork All Access, Dialpad employees can access any qualifying WeWork location globally.
"The fact that we can have these remote satellite offices in three different parts of the Bay Area was a big selling point and a huge game changer for us," says Turner.
As a manager of dozens of people himself who travels a lot for his job, Turner knows exactly how useful Dialpad's technology can be. Dialpad's real-time functionality, Turner says, can help with training and sales. If a new salesperson is on a call with a prospective customer, for example, a manager can monitor as it happens and jump in, virtually, with support. That can include customized assist cards (like pop-up notes and facts for the salesperson) or offers to hop on a call and answer questions.
It's great that I don't have to rely on just working at a coffee shop.

Dane Turner, director of mid-market sales at Dialpad
"You can gather a lot of insights on what is actually happening in these conversations, specifically on the customer-facing side of things, and then adjust your strategy," Turner says.
His clients include healthcare companies, auto dealers, and software firms, and his work in the field takes him across the country, from Kentucky to Texas. Since Dialpad's move to WeWork, he's been able to take advantage of his mobile office for both professional support and personal growth.
Turner has come to rely on WeWork for turnkey utility, convenient locations, and consistency of experience.
"It's great that I don't have to rely on just working at a coffee shop," he says. "The way that our membership is structured, I can use my card at any WeWork and have the space to work, whether it's in between meetings or staying somewhere overnight.
"It's just so easy. It's the same process every time, no matter where I go. I can book a room, run a full presentation, do my job, and not sacrifice my performance for the way I want to live my life and where I want to be," he says.
Since Dialpad's shift to remote and hybrid work, Turner has been able to visit family and explore new places without taking paid time off. When he visits family in Southern California, he's able to work at the WeWork 222 Pacific Coast Hwy in El Segundo.
"Although I love my routine," Turner says, "I've also learned to love having some variety in my life and doing new things without the anxiety that I might be sacrificing my performance [to do it]. I don't think it would be possible without a partner like WeWork."
Anna Dimond is a writer, editor, and content producer based in Los Angeles and in Cape Cod, MA. She covers the outdoors, culture, business, and politics for The New York Times, The Washington Post, ESPN, and Red Bull, among others.
Want to learn more about flexible work?