Anyone who's had a period knows that your cycle might be reliable, but it sure isn't always convenient. A combination of persistent "pink" taxes, societal shaming, and barriers to adequate products can cause a real headache out of an event that a good portion of the world's population experiences every month. That's why Rachael Kim, founder of Project Untaboo, wants to change the tide and, as the name of her company suggests, work to eliminate the taboos and hassles surrounding period care.
After a decade-long career as an information security and data privacy consultant, Kim started to feel the sting of burnout. "I knew I had shifted as a person, but I didn't know exactly what that meant," says the Seattle resident who's currently a member at WeWork 1411 4th Ave. "I needed to emotionally and physically reset."
Her reset button took the form of a 10-month backpacking trip through Australia, New Zealand, Cambodia, Vietnam, Thailand, and much of Europe. She prepared for the trip on the 10-year anniversary of the first day at her old company. During her journey, she spent her 33rd birthday with new friends at Angkor Wat in Cambodia—an experience that marked the beginning of a new career path.
"We were cycling around the complex, and I suddenly got my period," she says. "But I wasn't prepared for it. I was in an area where at best, you may have access to a toilet, and I had to MacGyver a tampon out of toilet paper. I was like, 'I just want to enjoy my day and live my life. There's gotta be a better solution for this.'"
Hers was not a unique problem. Eighty-six percent of women have started their period unexpectedly in public and found themselves without needed supplies, a report by Harris Interactive found. "I talked to other solo travelers who had similar issues, similar stories," Kim explains. She quickly realized that their collective frustration went beyond inconvenient travel episodes.
"I spent 10 years in tech, in a very male-dominated area," she says. "There were so many times I was on my period when I was presenting in C-suite meetings. And I was thinking in the back of my head, 'Oh no—I need to go to the bathroom to change my tampon.' But these are C-suite execs. I can't really do that, especially when I fought so hard to be seen as equal at the table."
Meanwhile, Kim was reading Melinda Gates's gender-equity manifesto The Moment of Lift. The documentary short Period. End of Sentence had just won an Academy Award. "All of those stories and experiences wrapped up into this brainstorm," she says.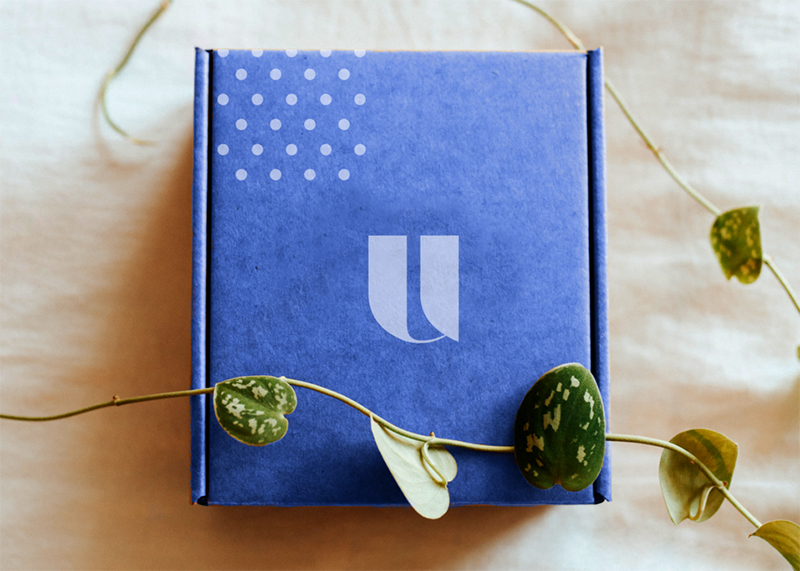 She set out to develop a company that would tackle not only the inconvenience of period care but also the effectiveness and sustainability of period products themselves. Project Untaboo, which started in September, is developing a line of tampons and pads with an emphasis on eco-awareness. (The company's market research found that its user base relied on menstrual cups only in limited circumstances, such as for shorter-term cycles or predictable schedules.)
"I would be at a tourist site and see tampons on the ground, applicators floating in the ocean," says Kim of her backpacking days. "In this day and age, where we've applied innovation in so many different ways, it really begged the question: Why are we not applying it in this space? It's about being intentional and thoughtful, not just about the source of the product but about the processing, the manufacturing, the delivery."
Project Untaboo aims to optimize the experience of getting your period while on the go, as there's currently a market gap at the intersection between travel and period care. Travel-sized versions of period products are lacking, Kim explains, and when you're on the road, you might find outdated dispensers—often unstocked—that only accept quarters.
Kim wants to streamline access to those products, with redesigns that make sense for modern life. Some of her ideas include replacing airport dispensers with updated versions that accept credit cards, simplifying the purchase of multipacks that will last through a long day, and creating access points, such as hotels or taxis, where customers can replenish their supplies.
The convenience, she explains, relieves an emotional burden, not just a logistical one. "A lot of these spaces are highly confined areas where if something happens, there is an emotional and physical stress reaction," she says. "How do you provide that safety and comfort so that you feel pampered and taken care of?"
Another important element of Project Untaboo's mission is advocacy. Although the to-be-launched products will serve a US and European customer base for the time being, the company is collaborating with global health organizations to fund socioeconomic initiatives that empower individuals with periods and to provide products that are culturally sensitive and appropriate in regions where, for example, tampons have a societal stigma, or pads pose a sanitation problem. "In my ideal world, everybody has access to period care," Kim says. "It doesn't matter where you are."
For Kim, Project Untaboo has developed into not only a brand but a mindset. "It was a personal evolution," she says. "I went back on all the experiences in the workplace where we were basically expected not to mention [our periods]. The stigma associated with a period is that people think 'emotional.' They think 'painful.' They think 'debilitating.' It automatically triggers the idea that someone's not at their best."
Through Project Untaboo's products and initiatives, Kim wants to continue transforming the attitude around periods into one of strength and possibility, rather than one of weakness and limitation. "I've had multiple people say, 'When I have my period, I think of you,'" says Kim. "Some people might think that's weird! But the way I see it, if someone's thinking about me when they're on their period, then the mission that we're striving for is relevant to their life."
Rachel Mosely is a writer and editor based in Brooklyn, New York. Her work has appeared in Cosmopolitan, Town & Country, Elle, and more.