The day that Heather McCuen calls "life-changing" was Sept. 11, 2001, when New York City's World Trade Center disappeared into a cloud of smoke and ash. McCuen, who watched it all happen from her apartment in Brooklyn, says that day forever changed her idea of what "community" means.
Working for a restaurant at the time, McCuen enlisted the kitchen staff to make 5,000 sandwiches for rescue workers who were toiling around the clock. She and a co-worker then rented a truck and headed south toward the site of the disaster.
"I thought we'd get stopped somewhere along the way and they'd take the food from us," McCuen says. "But because we had so much ready-made food, the police waved us through checkpoint after checkpoint."
They set up tables and started handing out food and water to exhausted workers. Sleeping in the back of a pickup truck, McCuen ended up staying for four months to serve as a liaison between various organizations that otherwise had no system to communicate with each other.
"It was a really interesting sense of community," she says. "As devastating and difficult as it was, I don't think I've ever experienced a sense of community so strong. There was lots of laughter—it wasn't disrespectful, but at a certain point, you have to laugh to survive. That's what fused us together as a team."
After earning a master's degree from the United Nations University for Peace, McCuen began to look for a way to take advantage of all her experience. An ad for a community manager position at Montreal's WeWork Place Ville Marie caught her eye.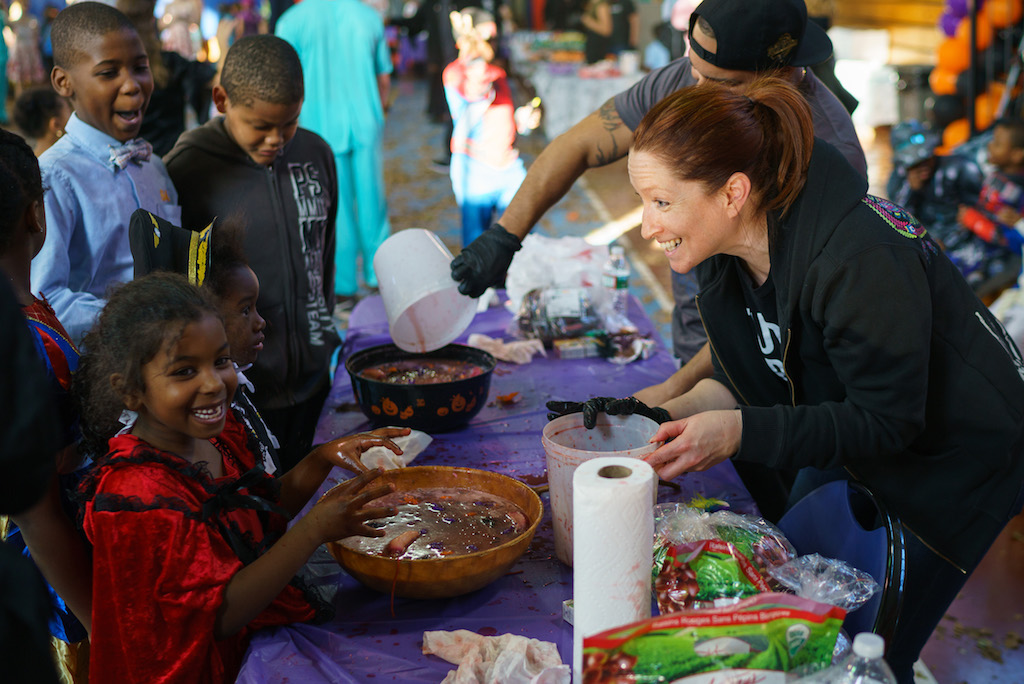 "I couldn't pass it up," she says. "It was an opportunity to take my shared office experience, and all of my community building and media experience, and focus them in the same place."
McCuen now serves as WeWork's director of global policy in New York, a job she says is all about community.
"Some people think policy work is boring," says McCuen. "I promise it's not. It's all about looking at how policy shapes our lives, both inside and outside of work. At WeWork, it builds the foundation for everything we do."
But she's continued to look for ways to reach out to the larger community.
"I volunteered for the Red Cross on and off for a long time, looking for something more hands on," she says. "I'm really more a boots-on-the-ground kind of person. I like the human interaction of being able to help people."
She found Team Rubicon, a groundbreaking organization that uses the experience and expertise of military veterans after natural disasters. The group helps ease the transition to civilian life for recently discharged service members by giving them a purpose—something McCuen says is extremely valuable.
"What they do is so special," McCuen says. "When I heard about their mission, it was one of those moments when you run across something and you think, 'Yep, that's the next thing for me.'"