Sydney May says her first few hours in Beijing didn't go exactly as planned.
"The first morning, I got lost on my way to work and was overwhelmed trying to navigate a new city," says May, WeWork's community director for the San Francisco Bay Area.
Once she reached her destination—WeWork Wangjing—she breathed a sigh of relief. Even though she was "halfway around the world," she says she "felt at home."
"Once I finally found the building and stepped out of the elevator onto the WeWork floor, I instantly felt at home. I recognized the sound of the music, the fruit water was the same, my printer worked, my keycard got me into the door, and the team was at the front desk smiling as I walked in."
May was part of WeWork's Community Exchange Program, which allows employees to get to know the company by working from different cities. For a week in October, more than 160 employees who had stayed home to staff their buildings during WeWork's Summer Camp this past August, hopped aboard flights to cities around the world.
May says her time in Beijing was an "incredible experience." She learned a lot about the company, seeing firsthand how the idea of community extends across borders and nationalities. But she was also welcomed into a tight-knit community, learning a lot about the local culture and exploring in and around the city.
WeWork president Rich Gomel says this is the whole point of the program.
"The Community Exchange Program allows the WeWork Community team to experience firsthand what it's like to work in a truly global organization," says Gomel. "Our teams were able to successfully perform their role, work with new colleagues and serve WeWork members in new places, all while absorbing the local culture. This is the We Generation in action: allowing colleagues from different countries to connect, explore, and learn from one another."
Traveling to a newer building in Brazil, Chicago community manager Caroline Moran says she was excited to see that the team there was already up and running.
"I honestly thought I would be spending my time giving them advice," says Moran. "Oh, how I was wrong! I have been learning so much from them. The WeWork Paulista team works extremely well together, the building operates beautifully, and the community is buzzing."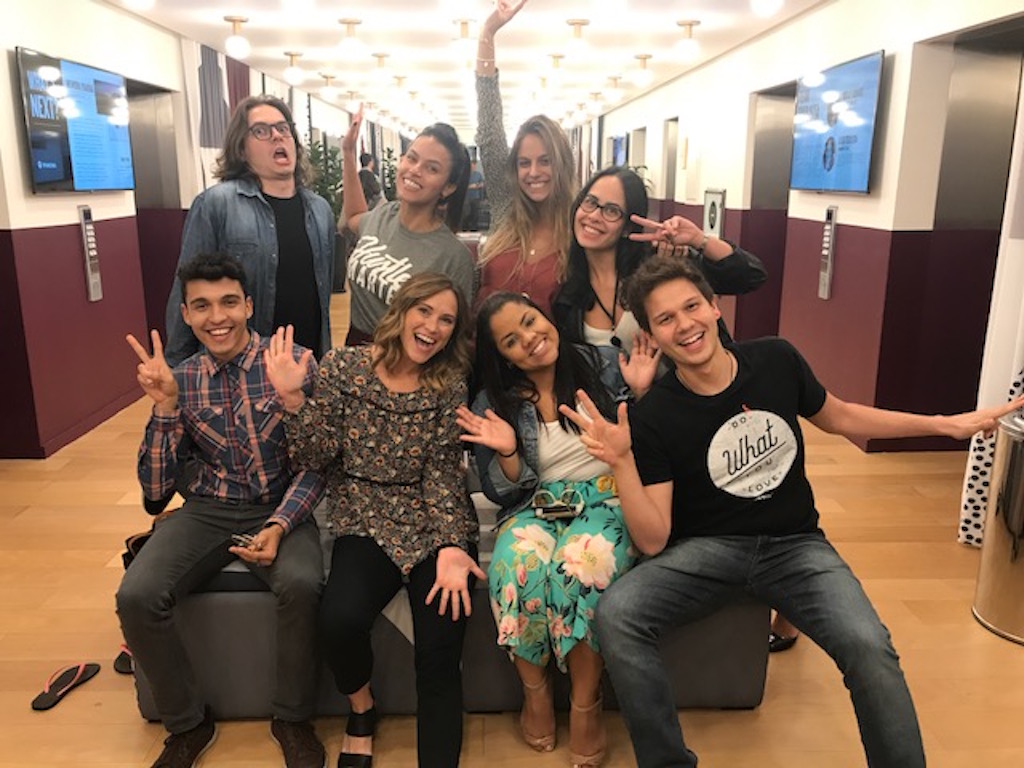 Many participants in the program traveled to parts of the world where they had never been before. Nate Sarmento, senior community manager at two buildings in New York, headed off to Australia.
"I've travelled quite a bit, but this is the farthest I've ever come—and my first time south of the equator," says Sarmento, "I've wanted to visit Australia for years. I've also secretly thought I'd be one of those people to finagle a way to stay Down Under, though now I'm too excited with my current situation in New York to leave it behind."
Emma Osborn, community lead at New York's WeWork NoMad, chose to travel to South Korea for the first time.
"I love Asian cultures and language, but I have never been," says Osborn. "I thought this would be an eye-opening experience personally and professionally. There's so much to do and see—definitely a once-in-a-lifetime experience."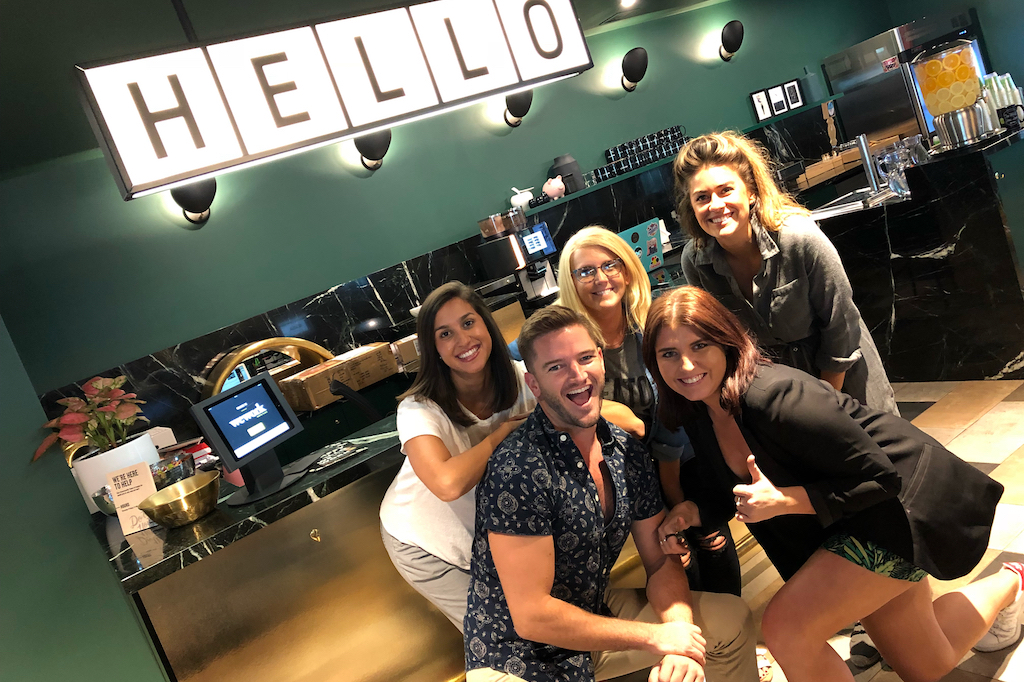 Emily Pakulski, a community lead based in Washington, D.C., says she wanted to spend more time in a city that she loves.
"I studied abroad in London during my junior year of college," says Pakulski. "I fell in love with the city and its people, so I leaped at the opportunity to go back."
Even though she knows the culture well, Pakulski says there were one or two things that didn't translate.
"I was covering the WeWork Waterhouse Square front desk and a member came in asking for 'parcels,'" says Pakulski, not realizing that he meant packages.. "My colleague and I thought she was referring to her company name, so we spent an awkward few minutes in the mailroom looking for a company that didn't exist."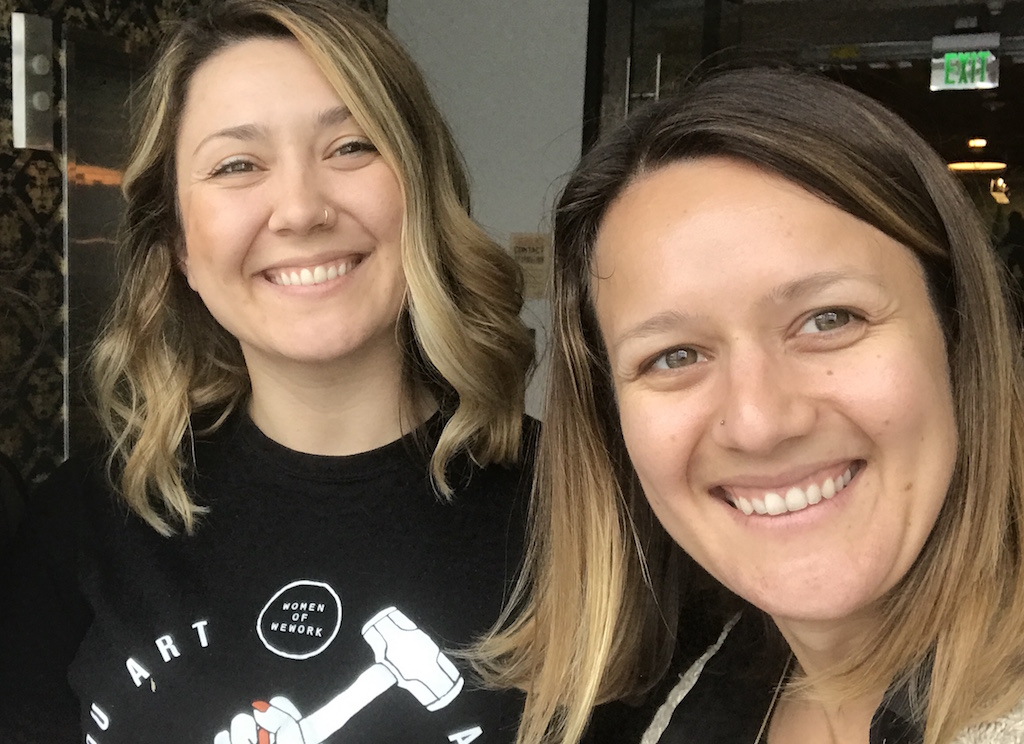 Not everyone traveled so far. When community associate Julia Detweiler was told that she could work from just about anywhere around the world, she chose to stay in the same timezone.
"I jumped at the opportunity to go to Seattle," says Detweiler, who is based at WeWork Valley Towers in San Jose. That's because her sister Elly Irby, who recommended that she join the company, works there as a community manager at WeWork South Lake Union.
Detweiler staffed the front desk, stepping in for another employee who had traveled to Seoul, South Korea. Irby says working with her sister was an amazing experience.
"I was beyond thrilled when I found out Julia would be coming to Seattle," says Irby. "It was the second time I sent an all-caps message to my team exclaiming my excitement. The first was when she accepted an offer with WeWork."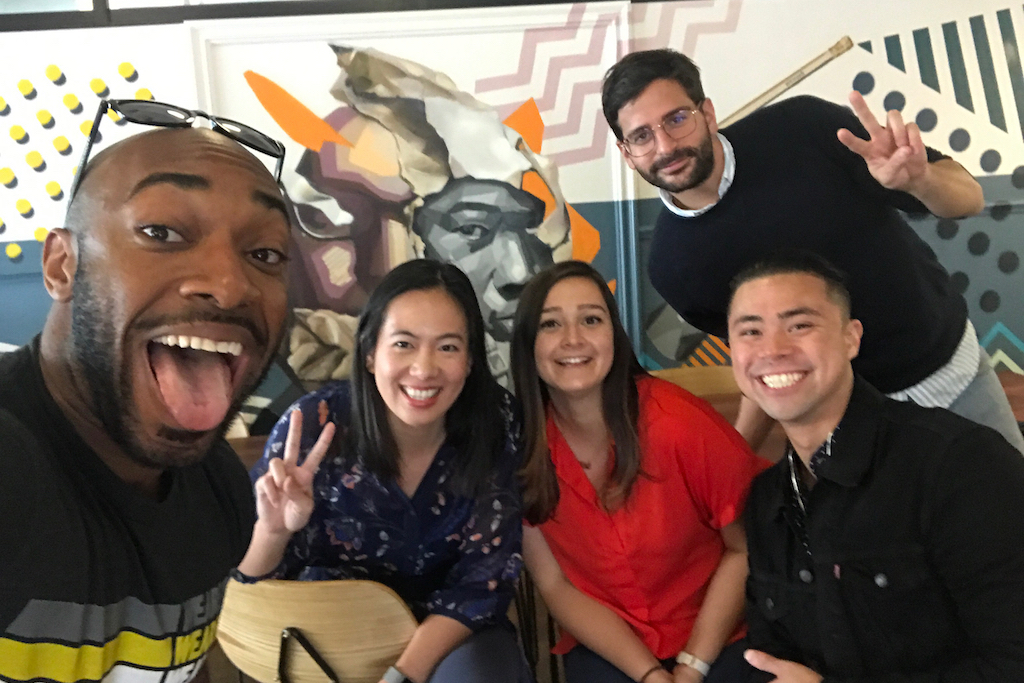 Shawn Lee, a community lead at WeWork Euljiro in Seoul, says he traveled to New York to get a look at where WeWork was founded in 2010. He says the experience has been inspirational.
"This program really makes the vision of WeWork clear," says Lee. "Wherever we go, we WeWork employees can feel that we are all connected to each other. We learn from each other in a different market with different members and this can make our community stronger."
Ugo Mbawuike, community manager at the Pacific Design Center in West Hollywood, says traveling to another country makes him proud to be a part of WeWork.
"Seeing the magnitude of WeWork across the globe is extremely inspirational," says Mbawuike. "I get to see how authentic our teams are to their own cultures, while still fusing the WeWork brand into the buildings. At the end of the day, who the heck wouldn't be grateful and work harder everyday to see what was once a small startup expand to every major city on the planet!"