Before joining WeWork, Star Davis worked as a lighting consultant for a major engineering firm, where she focused on complex projects like bringing daylight three stories underground to New York City's Fulton Center's subway platform through a giant solar oculus.
Then in early 2017, two senior staffers at WeWork, head of architecture Nicolas Rader and head of building engineering Nigel Marcussen, took her out after work. They asked if she would be interested in joining a team that was rethinking the way offices are designed.
"It didn't take too much convincing after that," says Davis, now WeWork's head of lighting.
Davis jumped at the opportunity to take lighting design—specifically the way spaces are lit to achieve a certain look or feel—to the next level.
"The thing I took away from our conversation was, 'What is it about the design industry that you are frustrated with and want to change?'" she says. "I saw an opportunity to really do intelligent design."
Lighting design can help with wayfinding, subtly leading people through a room. It can provide lighting that is more focused in an area intended for work, or more diffuse in an area intended for socializing. It can even change throughout the day, helping a space intended for meetings during the day shift moods at night to make it right for a networking event or cocktail party.

A big plus for Davis: WeWork operates its own spaces, so there was the opportunity to follow up on their work.
"It's a different set of priorities when you're designing for a singular client and then don't touch the space after it's finished," says Davis. "You make thoughtful decisions on the expectation that the space is going to be used a certain way, but you don't ever get that verification that it's going the way you had planned it. So it doesn't allow the design to progress."
WeWork's global lighting team is made up of 14 people located throughout the world, including in the U.S., the UK, China, Japan, and Latin America. They aren't responsible for the lighting fixtures themselves—another two people are responsible for sourcing and procuring those. These are the people behind the way buildings are lighted, helping to create areas where people can work, collaborate, and socialize.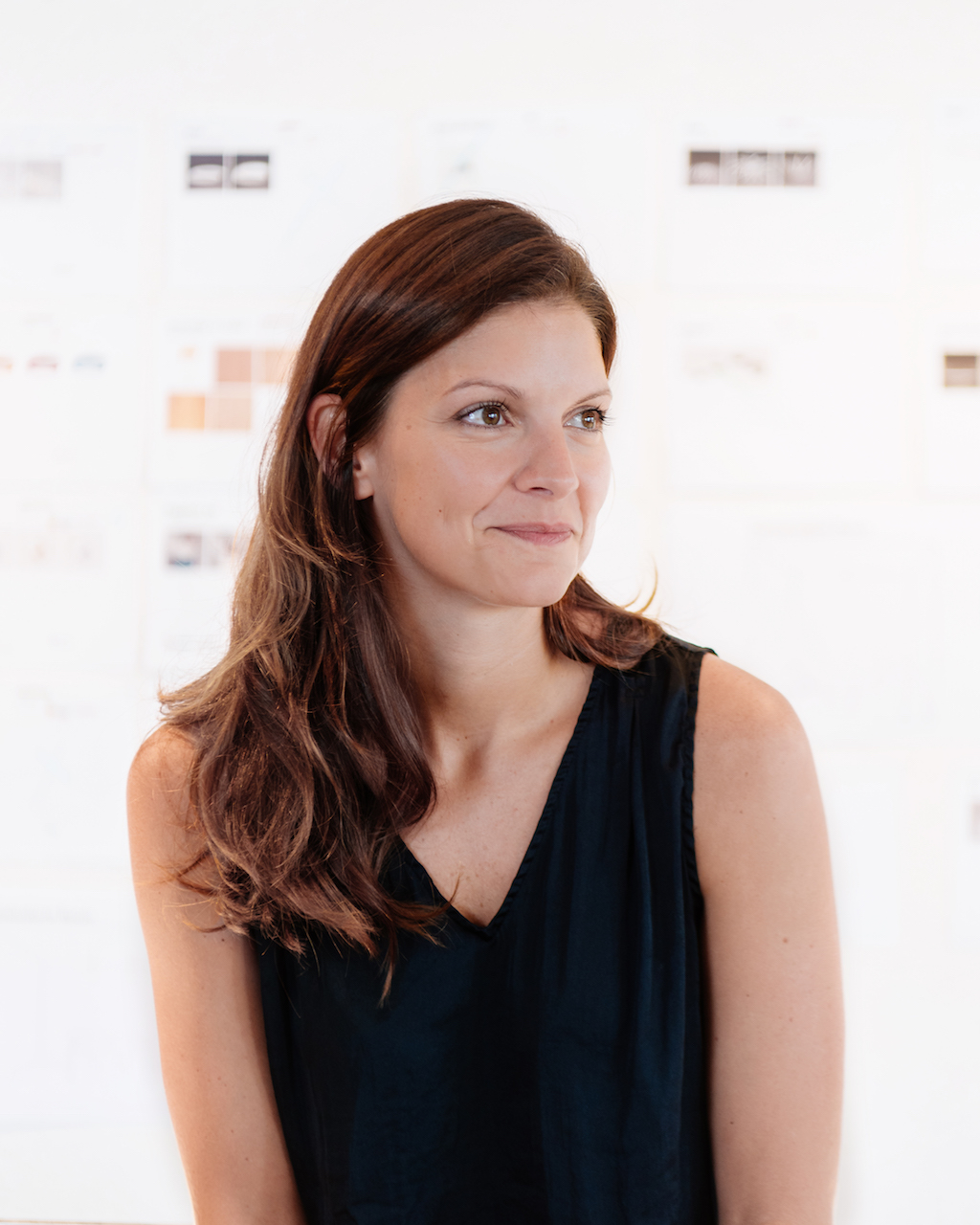 "We're very focused on providing the right light for people," says Davis. "The right amount of light to do the task and the health implications of different spectrum and intensity of light are tremendously important and are part of our design standard."
In a company growing as fast as WeWork, Davis says her role is making sure that her team doesn't start from scratch with each of the dozens of projects it tackles each month.
"My role is about making sure that every time we do something in one location, there's a system in place to share that know-how globally, so the next time we can do it better and faster," says Davis. "There's less reinventing of the wheel and more sharing expert ideas in a streamlined way that's very clear."
Each new building is a different challenge, something that senior lighting designer Noele de Leon relishes.
"The lighting business is like painting with light, but there's also a heavy technical element," says Noele de Leon, who started the company's lighting design department when she joined WeWork in early 2017. "I really like this balance of art and science."
And part of the balance is making sure that their work doesn't call too much attention to itself.
"Our interior designers and arts and graphics teams design our spaces so beautifully that we want to make sure that those materials and the artwork are also being well rendered," says de Leon. "Usually you don't notice the best lighting design, because you're paying attention to the space."
Putting together a 'dream squad'
When presented with the opportunity of a job at WeWork earlier this year, lighting designer Jenny Werbell says the timing couldn't have been better.
"They were building this team of amazing lighting designers," says Werbell, "and I thought, 'No way am I going to pass up the opportunity to work with all these bad-ass women who are coming together like the dream squad.'"
In a field still dominated by men, WeWork's lighting design team is mostly led by women.
"Our lighting team's breadth of experience and technical knowledge allows us to dive really deep, whether it's to energize and create a productive working space or a relaxation zone," says Werbell. "It is very much about who the client is, where the building is going, and what the culture of the place is."
Werbell, Star, and de Leon shared history that extends beyond working together at WeWork and reinforces a firm foundation for collaboration. They also know each other from Parsons School of Design in New York.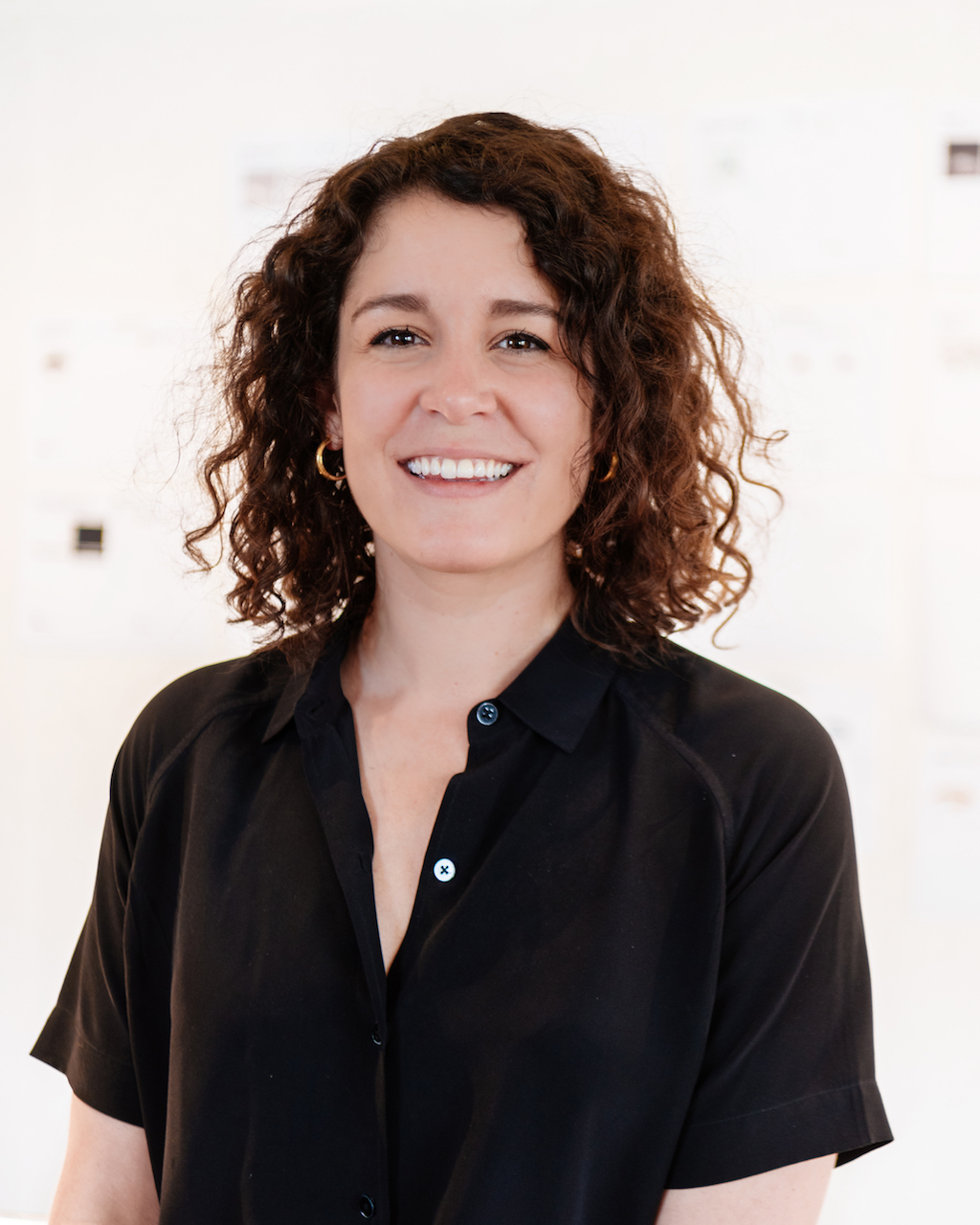 "I went to school with Jenny, and Star was my professor," says DeLeon. "All three of us are professors at Parsons now, too. It's kind of unreal to not just be working with cool co-workers, but with friends."
One of the team's favorite places to test its ideas is at WeWork's HQ in New York's Chelsea neighborhood. Werbell recalls walking down a hallway and adjusting the flaps on some wall sconces so that they reflected more light on the wall.
"Somebody in the office right next to that hallway stopped and said to me, 'Wow, that makes such a difference! I can't believe that,'" says Werbell. "He wasn't really even facing the wall. He could just see out of his peripheral vision that, all of the sudden, there was a brighter surface next to him, and it just made it a little bit more comfortable to look at his computer screen."
De Leon says the team pays special attention to areas where people run into each other.
"Our hallways and common spaces are all meeting places, so we specify lights that make people's faces look good," says de Leon. "We don't want people going in and out of shadow. We want them to have a warm, healthy glow."
Lighting can also affect how people feel, de Leon says.
"There are a lot of health aspects to lighting: How does it affect your circadian rhythms? If it's too bright, do your eyes tense up? Sometimes lighting can be the culprit for migraines," she says.
As the lighting design team grows, it's collaborating with other teams, from creative areas like architecture and interior design to technical fields like building information modeling.
"One thing about the uniqueness of this company is the quantity of cross-disciplinary work," says Davis. "The level of collaboration between people with different backgrounds and expertise is just extraordinary, and the enthusiasm is so beyond any place that I've ever been. Because of that, we're able to bring different teams together to execute something that is working on many different levels."
Photos by Katelyn Perry