It's a Friday afternoon, and Miguel McKelvey has a "strange feeling" about a voiceover he's just recorded for a video. The WeWork co-founder has no problem talking to people one-on-one, or even addressing big crowds. But when it's just his disembodied voice on the screen? That's something he isn't so sure about.
"But maybe I have, like, the ability to express myself authentically," McKelvey says, thinking out loud. "We'll see."
That's it: authenticity. The word's been played out in recent years, but it works whenever McKelvey uses it, especially since the 41-year-old chief creative officer is guided by the same set of beliefs he had growing up in Eugene, Oregon.
He recalls a golden era growing up in the Pacific Northwest: the result of the booming timber industry. But in the '80s, all of that changed—a recession brought with it a string of shuttered storefronts in Eugene.
"I always felt that meant there was an opportunity," he says. "I would say, 'Mom, we could open something in those storefronts.' That was always my attitude: not that it was sad or terrible, but that somebody's gotta do something about this."
He inherited this attitude from his mother, Lucia, who, along with her four best friends, founded an alternative weekly newspaper called What's Happening, which later became the Eugene Weekly. McKelvey says he found inspiration in these "incredibly strong" women.
"They were starting a newspaper because they all wanted to do something that would affect their community in a positive way," McKelvey says. "It was totally authentic to just who they were as people. There was no 'We have a business plan, and we want to make money, and we need an exit strategy.' It was like, 'We're on a journey, and this is the part of the journey that makes sense in this moment for us.'"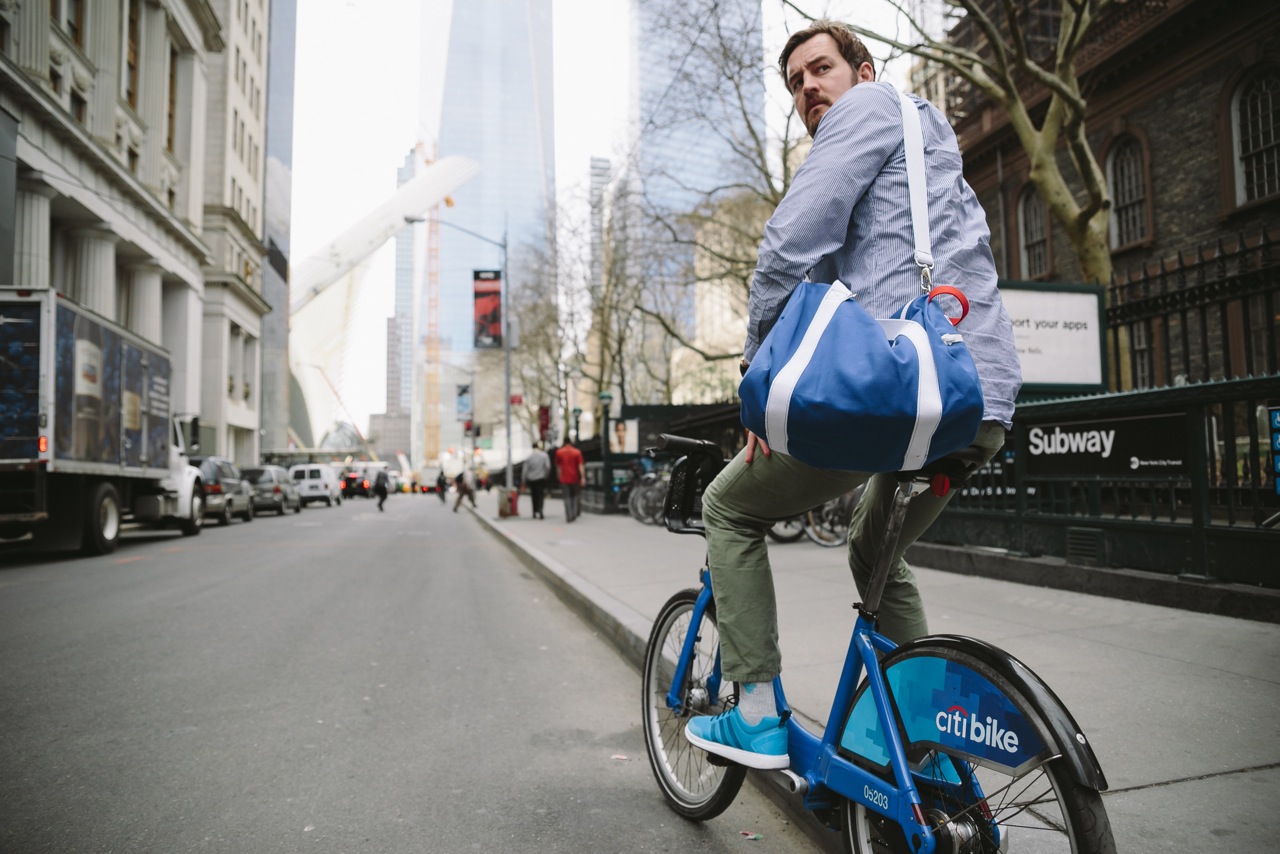 McKelvey's own journey took an unexpected turn when he was taking a sculpture class at Colorado College. When a professor commented that his work was "architectural," McKelvey reconsidered what he was studying.
"When he said that, it changed my whole idea about where I was going with my future," says McKelvey, who soon transferred to the University of Oregon's School of Architecture.
There was one problem: he hadn't studied architecture before, so he didn't know the major players or which buildings were supposed to be important.
"I never knew that stuff going into it," he says. "I didn't have any preconceptions about anything really."
So before entering the program, McKelvey hit the library for a little research. Picking up books at random, he connected with two groundbreaking architects: Le Corbusier and Frank Gehry. He fell for the iconic curved facade of the Guggenheim Museum that Gehry designed in Bilbao, Spain.
"He created a brand for a city almost, with a museum, because the building was so profoundly different than anything that had ever been done before," says McKelvey. "Watching that happen became, what seemed to me, much more interesting than just the idea that a building is a singular thing that exists in the world."
Several years after graduating, he moved to New York, where he worked at an architecture firm. There he served as store designer for American Apparel—good experience for his work at WeWork, which he founded with his friend Adam Neumann.
McKelvey is responsible for the look and feel of each of the 55 WeWork buildings. Although the number of buildings has been growing so rapidly that he hasn't been able to travel to each ("and that's painful, super painful for me"), McKelvey works with his team to add special touches to each location so that people continually feel engaged: neon signs with inspirational sayings, murals by cutting-edge artists, and wild and fun wallpaper.
Five years have passed (the same age as McKelvey's son Quentin), and McKelvey's feelings about the collaborative workspace's mission haven't changed.
"My fundamental feeling," says McKelvey, "has been from the very beginning the same as it is today: that it's our responsibility to make spaces that people feel happy in."
Photographs by Lauren Kallen