Today's job hunters are looking for more than just a new professional path—they want a role that will challenge them and accelerate their growth while giving them the opportunity to explore their interests. What job does all that? One with the WeWork community team. In this series, Best Job Ever, we'll meet The We Company employees who were first hired as part of the community team and learn about why they loved the role, what it taught them, and how being in community launched the next steps in their career.

Six years ago, before Leni Zneimer started working at The We Company, "community" had a different connotation than it does now. There were, and still are, a bevy of online communities, but the concept was not so prevalent in the physical realm.

It's 2019, and things have changed, and so has Zneimer. After joining WeWork in 2013 as a community lead—a role that serves as the "face" of any WeWork space—in New York, she's advanced to VP of community and member experience in London, overseeing Europe and Australia, at 28 years old.

While Zneimer now describes her introduction to WeWork as "completely accidental," community has been at the backbone of her personal mission for as long as she can recall. It started, she believes, as a girl at the small K-12 school in her hometown of Vail, Colorado, a tourist destination whose select full-time residents are a close-knit bunch.

"I credit so much of my appreciation for what we're building now to how I was raised in that environment," Zneimer explains. Even by Vail standards, her school was neighborly: Her class started with 16 students in Kindergarten, and by 12th grade, she graduated in a class of 32. The school's 350 students often engaged in cross-age activities, like high-school seniors carving pumpkins with kindergarteners, and on Martin Luther King Jr. Day, Zneimer and her classmates would volunteer in their community.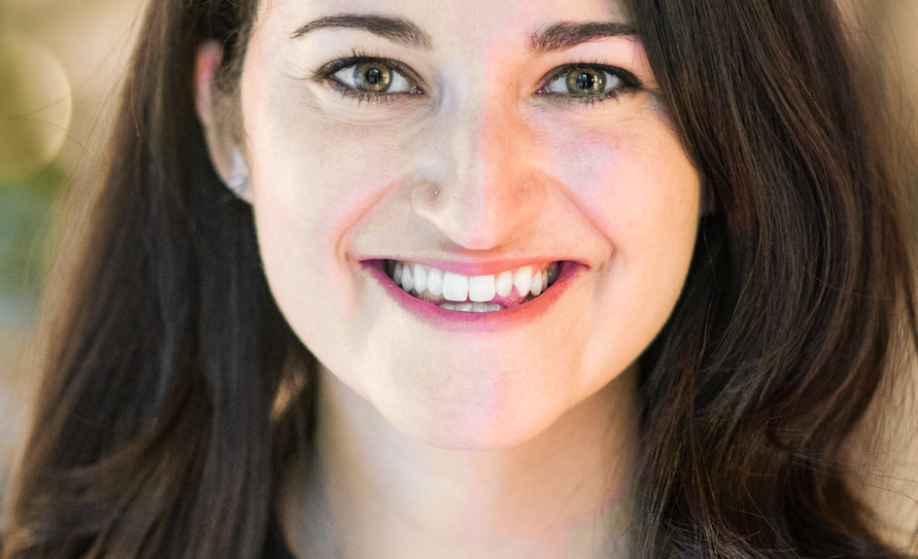 After high school, Zneimer left the cozy confines of her mountain town for college in Boston, where she studied psychology. After college, still living in Boston and working at a hospital, Zneimer decided it was time to move to New York. Beyond a geographical change, her options were open. "I thought, maybe I'd apply to graduate school, maybe I'd do psychology, maybe I'd start studying to go to medical school," she says. "I really had no idea."

During this job search, she stumbled upon WeWork after seeing what she describes as a "cryptic posting" in a Facebook group. "The tagline for WeWork at the time was, 'Physical social network.' I remember looking at the website and just thinking, 'That is so cool—the concept of creating this shared space to bring companies together," she says. "That's the future."

The rest, as they say, is history: Zneimer started as a community lead at WeWork's New York HQ and advanced to community manager—helping employees problem solve and cultivate their professional and social networks—then community director in just 14 months. "I came aboard in 2013, and that was during a time when if you could think it, and if you could start to craft it and shape it, then that meant you could do it," she says.

For Zneimer, one of those pie-in-the-sky ideas became "geeking out over" organizational psychology by treating employees as more than just staff members, but as people. That has included broad, sweeping commitments like fostering a collaborative environment for employees and members, and more tangible tasks, like ensuring the building is fully operational. That's a point of pride she'll readily express: that she has worked to make employees in London or New York or Sydney feel like they're part of something greater than themselves.

"At the end of the day, we're a people industry; it's about people and how people work and what people value," she says. "No matter what department you're in, you should remember what is ultimately helping craft and create an individual experience."

By 2015, Zneimer had been at WeWork's New York HQ for two years when a new opportunity presented itself. Would she go to London for two months to "provide some temporary support" for the team in the U.K.? It was not, she admits, the best timing due to circumstances in her personal life. But "when asked to go to London for two months, you say yes," she says. Two months became three months, and after three months, she was asked if she could stay for a year. That was 15 months ago.

She admits that the transition took some adjusting to. But the positives—like truly experiencing life as a global citizen—far outweighed any growing pains. "We watched things move so quickly, and you can't think too much about it, otherwise you'll take some of the magic out of it," she says. "You can't predict the unbelievable things that are going to happen."

WeWork's London-based managing director, Eugen Miropolski, has worked alongside Zneimer since she made the trans-Atlantic move. "When we asked her to come to London and help launch the market, she didn't hesitate," he says. "Leni's dedication and willingness to change and learn makes her an ideal leader at a fast-growing company like WeWork."

In December, WeWork hit the milestone of opening in its 100th city around the globe. In 2018, for the first time, more than half of the company's growth was outside North America. To get ahead and stay ahead, Zneimer has found guidance in the company's values.

"I think you have to have a North Star or a compass as a value," she says. "At any given moment you can ask yourself, 'Does this reflect our fixed core values? Is this authentic to who we are?' You can't go wrong making decisions because that will always be in line with the business."

In her years at The We Company, Zneimer has been most proud to observe team members past and present on their own journeys. That includes her older sister, Lia, who joined WeWork in April 2015 (at Zneimer's suggestion) and is now WeWork's director of international social media, based in New York. And what could be more "community" than that, really?

"It almost demonstrates that we're making a life and not a living, because it's WeWork's mission," says Zneimer. "It feels less and less like a job and more and more like a project that we both really believe in."

When I ask Zneimer why the concept of community resonates so deeply with her, she says that it's because she's not the only one who is passionate about giving back to her own network; in fact, we all have a moral and ethical responsibility to hold ourselves to a higher community standard.

"It's incredibly important not to lose perspective of the bigger picture. Day to day, people can become so focused on their own lives that they become very closed off within their own bubbles of their own company and their company's success," she says. "I think that exists within something so much larger than yourself."