Welcome to Community Corner, a series highlighting the work, passions, and impact of our community teams around the world.
As one of the first WeWork employees in Mexico, community lead Daniela Leon, 23, has been building community at Mexico City's WeWork Reforma Latino for almost two years. It's a role that comes naturally to Leon, who also combined her love of meeting new people with two of her personal hobbies—food and reading—to bring people of Mexico City together through Meetup.

"Meetup gives us the chance to meet new people in a whole new way and enforce this superpower by getting to know each other," Leon says of the community-organizing platform, which joined The We Company family in 2017. "It is a safe space for expression, true friendships, and delicious meals."

In March 2018, Leon created Brunch Lovers CDMX (Ciudad de México), a Meetup group that now boasts more than 800 members—WeWork members, people on vacation looking for a fun activity, and Mexico City natives. Each month, an average of 20 members of the Meetup group meet at a different brunch spot to enjoy a meal together.

"It's really cool because you see the same people every Sunday, and then more people get into the group and it feels like a family," says Leon, who was born in Mexico City. "We all have different interests, but to be united by something as common as food [in a big city] is awesome."

A self-proclaimed foodie, Leon says her brunch Meetup group helps her explore Mexico City and gets to know the community in an authentic way, while also allowing her to meet new friends from all walks of life. "I love meeting new people," she says. "It makes me happy."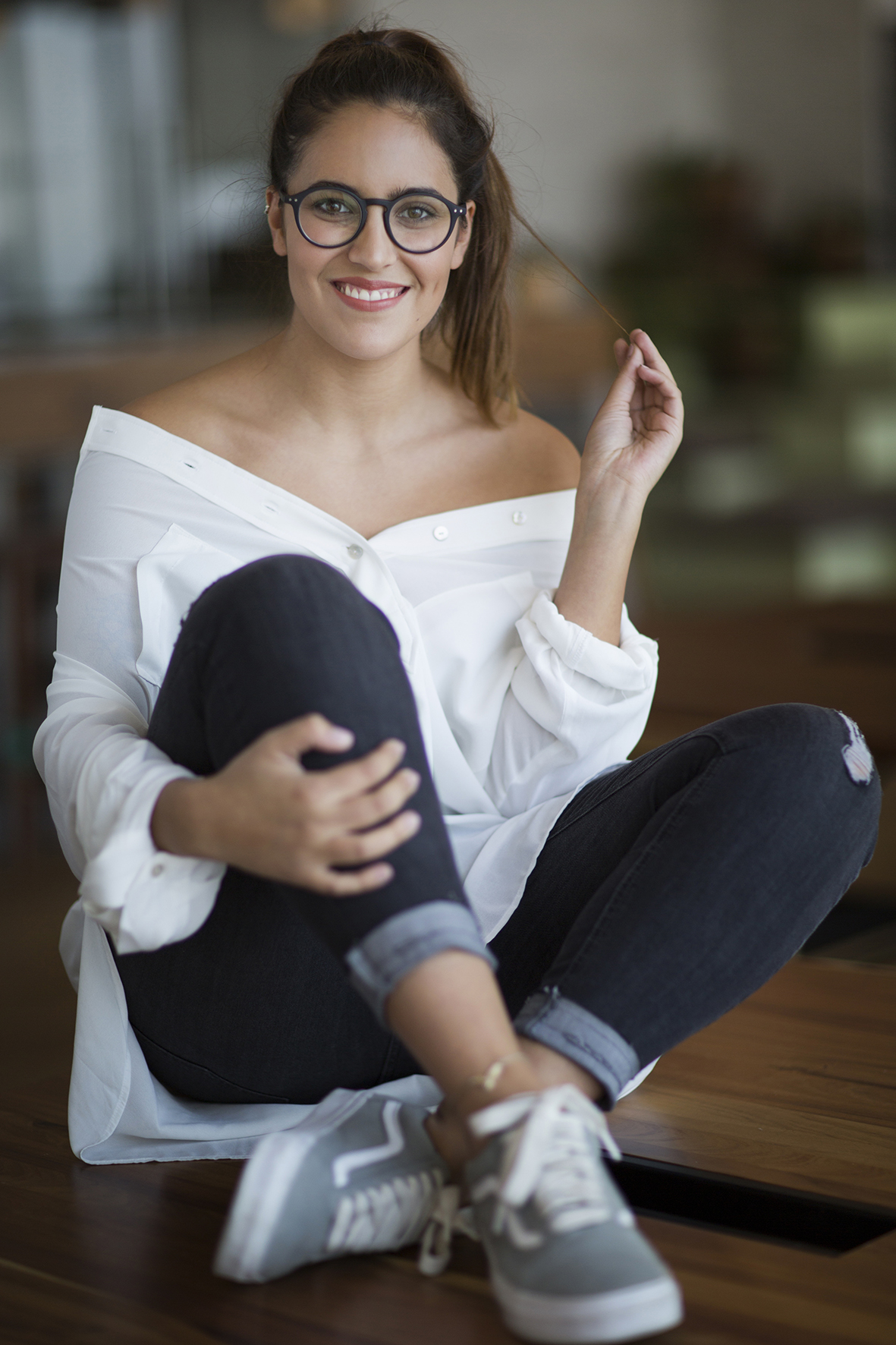 Leon especially enjoys watching strangers become friends. "Usually people who go to brunch are new to the city or don't have many friends or are a little bit shy. When they go to these Meetup events and have a cup of coffee and their breakfast and can talk about food or life, they start to evolve," Leon explains. "They become more familiar with you. I love bringing that out of people."

The success of Brunch Lovers CDMX inspired Leon, an avid reader, to form the Meetup group Book Lovers CDMX earlier this year. The group was instantly popular—it already has nearly 300 members. We asked Leon to share details about her favorite hobbies, her favorite city, and more:

Main interests: "I'm passionate about reading and storytelling," says Leon, who wrote a book of short love stories while in college. Her favorite author? Haruki Murakami. Leon also enjoys going to the movies with friends and says she's always game to check out a new museum or park in her free time.

Favorite city: Madrid. "Whenever I go to Madrid, I feel like that's my place," says Leon, whose father is from the Canary Islands and mother is from Mexico. "I really love how [people in Madrid] talk, the food they eat, the history of the city. I just feel more myself there."

Her core values: Being welcoming and friendly to others. "Whenever a new person is hired at WeWork, I introduce myself. Being a new employee in a huge company can be really scary, but you can always find a friend in me. If you need anything, I am here for you."

Her communities: "My family is a big community for me. Everyone is so different, with different dreams, different paths, and different ages—but at a certain point, we are one." Leon also highlights her WeWork co-workers and her friends as other important communities in her life.

The WeWork member who's had the greatest impact on her: Diana Ortega, a country manager at clothing brand Compañía Fantástica and a member of the brunch and book groups Leon created. "She's entrepreneurial, but also a shy person," Leon says. "When she gets a chance to talk about her company, however, she turns into a passionate woman who has all the knowledge in the world … and that's awesome to see."

This interview has been edited for grammar and length.