Crypto Hub by WeWork
A new way of working, for a new kind of finance
Situate your headquarters at WeWork Crypto Hub, designed for cryptocurrency and blockchain businesses in Singapore. The space is intended to facilitate the seamless exchange of ideas and help you ideate and collaborate with like-minded businesses.
Location: WeWork City House, 36 Robinson Road, Singapore
Nearby transport: Telok Ayer/Raffles Place MRT
Great space for collaboration
Work the way your team prefers; through shared office spaces for teams to connect, meeting rooms or phone booth areas for solo work and deep thought.
Networking
Being part of WeWork Crypto Hub allows members to network and collaborate, as well as utilise our spaces to share industry insights.
Small event spaces
Host intimate networking events and customer webinars in our dedicated event spaces equipped with the technical tools you need to perform best.
Why WeWork for FinTech?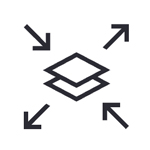 Grow with greater flexibility
Navigate your return to work strategy with confidence – our spaces and commitment terms are flexible so you can adapt to new business opportunities.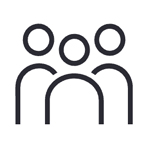 Design a space with teams in mind
Bring employees back together in offices designed for collaboration with layouts featuring areas to meet, work, and focus.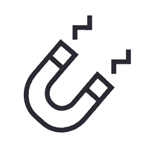 Attract top talent worldwide
Be in top markets with inspiring spaces and professional amenities that we hope can inspire and empower your teams.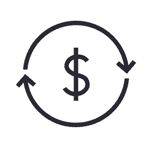 Cryptocurrency payment available
We now accept select cryptocurrencies through BitPay.
For more information on how WeWork collects, uses, discloses, and otherwise processes Personal Information in connection with our response to COVID-19, please see the WeWork COVID-19 Privacy Notice.
The access and use of WeWork's Crypto Hub and any other WeWork's locations shall be subject to:
Any laws and regulations applicable to regulated industries, including but not limited to, those issued by the Monetary Authority of Singapore (MAS).
Any prevailing health and safety guidelines and regulations, including those related to COVID-19.
WeWork's response to COVID-19
From increased sanitization to spaces modified for distancing, we've enhanced our health and safety standards for your wellbeing:

Increased sanitization
We are disinfecting common areas more frequently and are providing complimentary sanitization products in our spaces, including 45,000+ hand sanitizing dispensers, and 33,000+ wipe dispensers.

Prioritizing personal space
By modifying shared spaces with staggered seating and buffer zones indicated by 65,000+ floor vinyls and 400,000+ tabletop vinyls, teams can practice healthy social distancing in the workplace.

Behavioral signage
New cleaning standards and capacity protocols will be reinforced with strategically-placed signage in over 25 different languages.
Improving indoor air quality
WeWork has partnered with leading global engineering consulting firm, Arup, to improve indoor air quality and enhance our buildings' HVAC strategies.
Learn more →
Related articles
Dedicated Space Offer Terms and Conditions
This offer ("Offer") is valid from November 7, 2021 until December 31, 2021. Participants shall receive one (1) free month with a minimum 6-month commitment term or two (2) free months with a minimum 12-month commitment term. Offer is available only for new and rejoining members and for dedicated space or private offices at select WeWork locations, subject to availability. For a full list of locations available for this Offer, please complete the form available at www.wework.com/info/special-offer-on-dedicated-workspace-and-hybrid-solutions. Membership agreement must be signed by December 31, 2021 and membership must commence by January 1, 2022. Offer is non-transferable, has no cash value, and by participating in this Offer, you may be ineligible for other promotions or offers. No adjustments to prior purchases for new and rejoining members. WeWork may modify or terminate the Offer at any time without notice. Offer available for new and rejoining members primarily located in Singapore, Malaysia, Thailand, Indonesia, Philippines and Vietnam only.
Cryptocurrency payment through BitPay
This disclaimer applies in the event that Member elects to make payment to WeWork using cryptocurrency. Select cryptocurrency payments shall be made through BitPay, subject to availability within the relevant jurisdiction. Any payments made through BitPay or any cryptocurrency payment platform shall be subject to WeWork's approval and made solely at Member's own risk. WeWork provides no warranty and makes no representation or guarantee, express or implied, that any payments made through BitPay or any cryptocurrency payment platform will be permitted in any jurisdiction, or that it will be successful. WeWork shall have no liability to Member, and Member shall remain liable to WeWork for any unsuccessful payments attempted by Member through BitPay or any cryptocurrency payment platform.