Hibiya Park Front
Hibiya Park Front 19F, 2-1-6 Uchisaiwaicho
Chiyoda-ku
Tokyo 100-0011
Available workspace
Hot desks seat one person. If you need space for more, try searching for offices
Dedicated desks seat one person. If you need space for more, try searching for offices
Sorry! We can't filter meeting rooms by capacity just yet.
How many people need space?
Consider local social distancing requirements when looking for a space.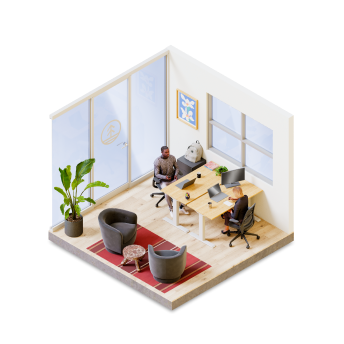 Private Office
Move-in ready, lockable offices for all team sizes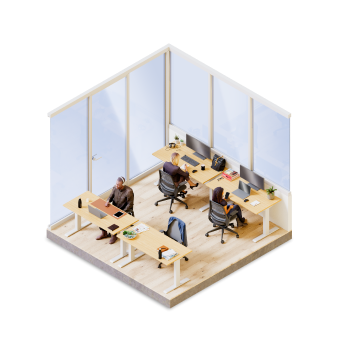 Dedicated Desk
Your own desk in a shared office.
Amenities
Outdoor space

Wellness room

Event space

Recreational games

Tech Services

Meeting rooms

On-site staff

Unique common areas
View all amenities
Location
Hibiya Park Front 19F, 2-1-6 Uchisaiwaicho Chiyoda-ku Tokyo 100-0011
Events
Whether you're seeking knowledge, inspiration or just a good time, there's always something worthwhile happening here. Check out our latest events:
〈30名限定〉パナソニック㈱EW社新規事業推進室⾧が語る!大企業×新規事業における壁と突破口とは(参加者交流会あり)
Prime Hibiya Park Coworking Space
Whether your business is just getting started or looking for room to grow, WeWork's Hibiya Park coworking space has something for everyone. Spanning four floors of a 21-story building, this location offers striking views of Hibiya Park, plus a ping pong room and energizing, shared outdoor space. Commuting is easy with the Kasumigaseki, Uchisaiwaicho, Toranomon, and Hibiya subway stations all in close proximity. Surrounded by many of the district's best restaurants, bars, and nightlife, there's no shortage of options for entertaining clients or celebrating team milestones. Ready to rethink your workday? Schedule a tour to learn more about our coworking office spaces in Chiyoda-ku.
What people are saying
松野カラ松
とにかくおしゃれ!キラキラ外資系って感じのオフィスです。トレイもシックにまとまって落ち着きがありましたし、メイク直しやストッキングの履き替えスペースなんかもありました。リラックも集中もできるとってもいいオフィスです!! 規約の関係で写真は撮れなかったのですが、とてもいい場所でした。
Barry Cottrell
Nice staff in a building with the most complicated lift system in the universe.
Emma Soulier
All the Wework locations in Tokyo are fabulous, I loved this specific location: View is amazing, access to the terrasse, great facilities, friendly staff. A special shout out to the Community manager Mami who is so friendly and caring! H...

Read more
Meagan Aitkenhead
The staff are soooo friendly and the place is really comfortable and good area
m m
とにかくしゃれてとる、雰囲気が最高。入居してる企業も人間も、意識高い系ばっかりだけどそれもまた謎にモチベーションが上がる! ゲストても、コーヒービールミルクなどなど、飲み放題は嬉しい。
Load more
Mami S.
The community management team adds a personal, professional touch to each WeWork building and is committed to empowering members in every possible way.