HR for small business
From recruiting to managing employees
For a business owner, some of the most exciting parts of building a business is getting your product and service out to your target market, having a recognizable name and brand, and, of course, generating revenue.
But there's a lot to worry about on the way to those milestones—like determining effective marketing, setting actionable goals, forming partnerships, and performing research. It's no wonder that often the last thing to cross new business owners' minds is the need for human resources support, drafting an official employee handbook with complete policies and procedures, hiring employees, filing taxes, paying employees, potential employee injuries, or insurance.
There are 31 million small businesses across the country, and startup failure rates tend to linger in the 90 percent range, with around 21 percent in the first year of business. Having a co-employment arrangement with a professional employer organization (PEO) can help pave the way for success.
A professional employer organization (PEO) is a partner in outsourcing back-office administration. The PEO undertakes the essential but mundane tasks that hinder business owners from focusing on generating revenue. It can be a source of advice—effectively a partner in the fast-paced world of business. Here is why small businesses can thrive with the right PEO arrangement.
PEO services
PEO services may vary across PEO providers, but typically PEO services include payroll, human resources, employee benefits administration, workers' compensation, and risk and safety management. Here are what those services may entail.
Payroll
Human resources
Recruit and onboard new hires
Manage employee performance, e.g., succession planning, business benchmarking, and development training
Conduct background checks, interviewing, and gamification
Employee benefits administration
Assist with employee benefits administration, such as plan selection, open enrollment, benefits implementation, claims management, and other benefits-related tasks
Access to basic benefits coverage, e.g., medical, dental, and vision
Ancillary or secondary benefit offerings, e.g., 401(k), life insurance, short-term and long-term disability, and telehealth
Add additional unique benefits, e.g., employee assistance programs, pet insurance, and cross-border benefits
Workers' compensation
Access to multiple carriers with pay-as-you-go options
Customize safety program, including free Occupational Health and Safety Administration (OSHA) training
Manage workers' compensation claims, e.g., serve as a liaison between injured employee, company, workers' compensation carrier, and medical care provider
Maintain compliance with local, state, and federal laws and regulations
Safety and risk management
Accident investigation and safety program development
OSHA training and compliance
On-site hazard assessment and training
Job task analysis and reporting
How much does a PEO cost?
The price of a PEO partnership varies based on several factors including the number of worksite employees; use or contract of any recruiting services; business administration (including everything from policy and procedure revisions); handbook creation and development; performance management; workers' compensation insurance; claim management services; and payroll administration.
A company looking for payroll only will be charged a different amount than an organization looking for on-site hazard assessment, job task analysis, applicant tracking, and HR management software.
There are typically two primary methods by which PEOs collect payment:
Overall payroll percentage: This payment option is based on a percentage of total employer payroll for each pay period, including local, state, and federal taxes, workers' compensation, and employment practice liability insurance (EPLI). Additional administrative fees may apply, depending on the PEO partner.
Per-employee-per-month-per-year: This payment option typically does not include any additional fees, such as a setup charge for additional services or features. For example, if a PEO charges $100 per employee per month and you have 50 employees, you will be paying $5,000 per month or $60,000 per year.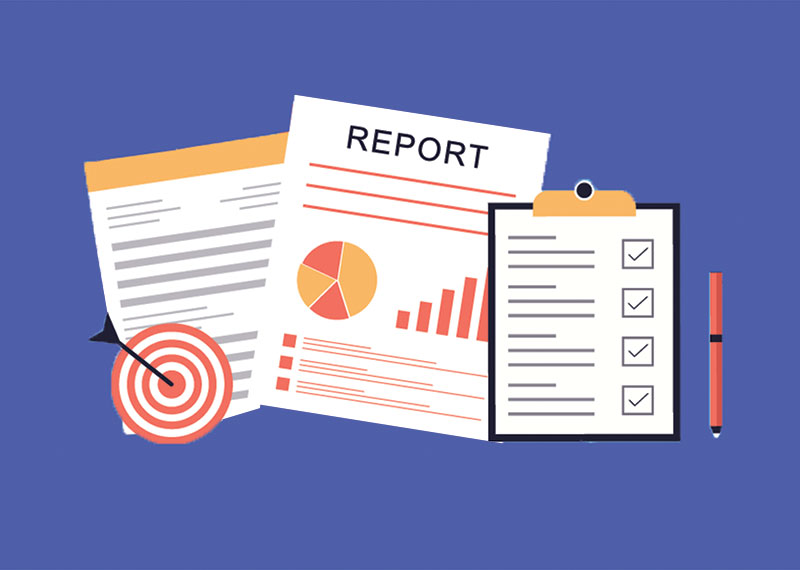 Benefits of PEOs
The numbers speak for themselves: Businesses that engage a PEO experience 10 to 14 percent lower employee turnover, 7 to 9 percent faster growth, and are 50 percent less likely to go out of business.
But if that's not convincing enough, here are a few more benefits.
Customizable employee benefits options
PEOs provide expansive, customizable, competitive employee benefits options at competitive rates—in many cases, more options than small to midsize businesses would have if they were to provide employee benefits on their own. Most businesses of all sizes can profit from a PEO's purchasing power to negotiate more affordable healthcare benefits and insurance coverage.
Increased cost savings
A PEO is a true partner in operations and administration tasks. As your contacts at the PEO get to know your business, they can recommend different products or services to help streamline areas of the business and eliminate redundancies. Your business is likely to see a significant boost to its annualized budget as employee time is freed up to spend on aspects of the organizational workflow that benefit customers and help grow the bottom line.
Full compliance
A PEO helps ensure deadlines are met, information is accurate, and reporting is delivered to the appropriate recordkeeping agencies. The PEO undertakes employment-related compliance by staying up to date on frequently changing rules and regulations, as well as providing any appropriate action you may need to take to adhere to them.
Disadvantages of PEOs
A PEO offers businesses an abundance of administrative relief, but it's not always the best solution for every business. There are some potential disadvantages of PEOs, which makes choosing the right partner all the more important.
Employer-managed operations
Day-to-day operations will always fall to the employer. Examples include setting operating hours, cleaning crew vendors, maintenance requests, and holiday parties.
A business owner must pay attention to laws and regulations
While PEOs may be able to provide expertise in legal or tax forms and filings, it is the business owner's responsibility to familiarize themselves with state-specific laws and regulations applicable to their business.
Cost transparency can be difficult
Depending on the fee method a PEO chooses to implement, there may be some transparency challenges. For example, if a PEO is charging by payroll percentage, it may be difficult to determine total fees. It can also be difficult to determine fair pricing based on company size, industry, and geographic location.
Health insurance limitations
While a PEO can offer more health insurance choices than a business owner might otherwise have, the disadvantage is that the choice is limited to the health insurance carriers that the PEO chooses. For example, if you're interested in Humana plans, but your PEO only offers United HealthCare or Aetna plans, those are your choices.
Impersonal customer service
PEOs are responsible for managing numerous employees, which can make personalized customer service challenging. You may not have a dedicated representative to support you and your employees.
Technology integration
Technology can be a pitfall of PEOs. Some utilize outdated technology or have customized software that can lead to additional assistance to navigate. Integrating with current business software and technology may be a hurdle for a PEO.
How to choose a PEO
Feel free to interview the PEO representatives as you would expect to be interviewed by a potential business investor. Keep federal, state, and local compliance top of mind while navigating the partnership process. As your company grows and expands, so will the type and level of support you require to keep your operations moving like a well-oiled machine.
Keep in mind while searching for the right PEO partner that when you sign the contractual agreement, you are handing the livelihood of your business and your employees over to the PEO. Here is a checklist of a few items to make sure you address before closing the deal with a PEO.
PEO Checklist
Outline your business's needs
Payroll
Taxes
Employee benefits: both primary and secondary
Human resources
Risk management and workers' compensation
Technology
Determine PEO legitimacy
PEO's length of operation
Verify any certifications, accreditations, or memberships with national organizations
Gauge PEO reputation/client/customer service
Ask for testimonials from current clients
Ask to speak with a current client
Assess PEO ability to effectively service your business
Client retention rate
Number of managed worksite employees
Number of managed employers
Service operations range. (Will they be able to service all employees in all states?)
Identify responsibilities
Clearly outline responsibilities and liabilities for the business and the PEO
What is guaranteed?
What provisions are included in the PEO partnership contract?
Review documentation
Explanation of fees
Benefit plan options
Whether you are opening a cat café or starting a construction company, it's important to know that you have a partner in some of the more complex avenues of your business. A PEO partnership brings incredible value to businesses of all sizes, especially to new businesses without extra funds to hire a seasoned human resources professional, staff accountant, or benefits coordinator. For WeWork members, VensureHR is the answer to keeping costs low while working to expand your business's reach.
Lizz Morse is a marketing and communications supervisor at Vensure Employer Services. She holds a master of science in psychology from Grand Canyon University and has been published in Attorney at Law Magazine, Real Estate Agent Magazine, and The Good Men Project, among others. Morse has also ghostwritten a number of articles focused on small business administration and operations, appearing in publications such as Thrive Global and Small Biz Daily.
Julie Dower is a marketing and communications manager at Vensure Employer Services, living in Chandler, Arizona. A mother of twin girls, she holds a master of science in technical communications from Arizona State University and a master of arts in English from Northern Arizona University.
Rethinking your workspace?