As we grow more and more dependent on our devices, travel companies are racing to accommodate the "always-connected" traveler. But while it sounds cool that you can check into your room or keep up with your email from the beach, the constant connection makes it tough to actually unwind.
And while you may not plan on spending your vacation on your Facebook newsfeed, when it comes to actually letting go, some of us need a bit of help.
Enter the "digital detox."
Whether you're looking for a few hours of tech-free time, or an extended period of relief from your inbox, here are eight beaches where you can unplug and unwind.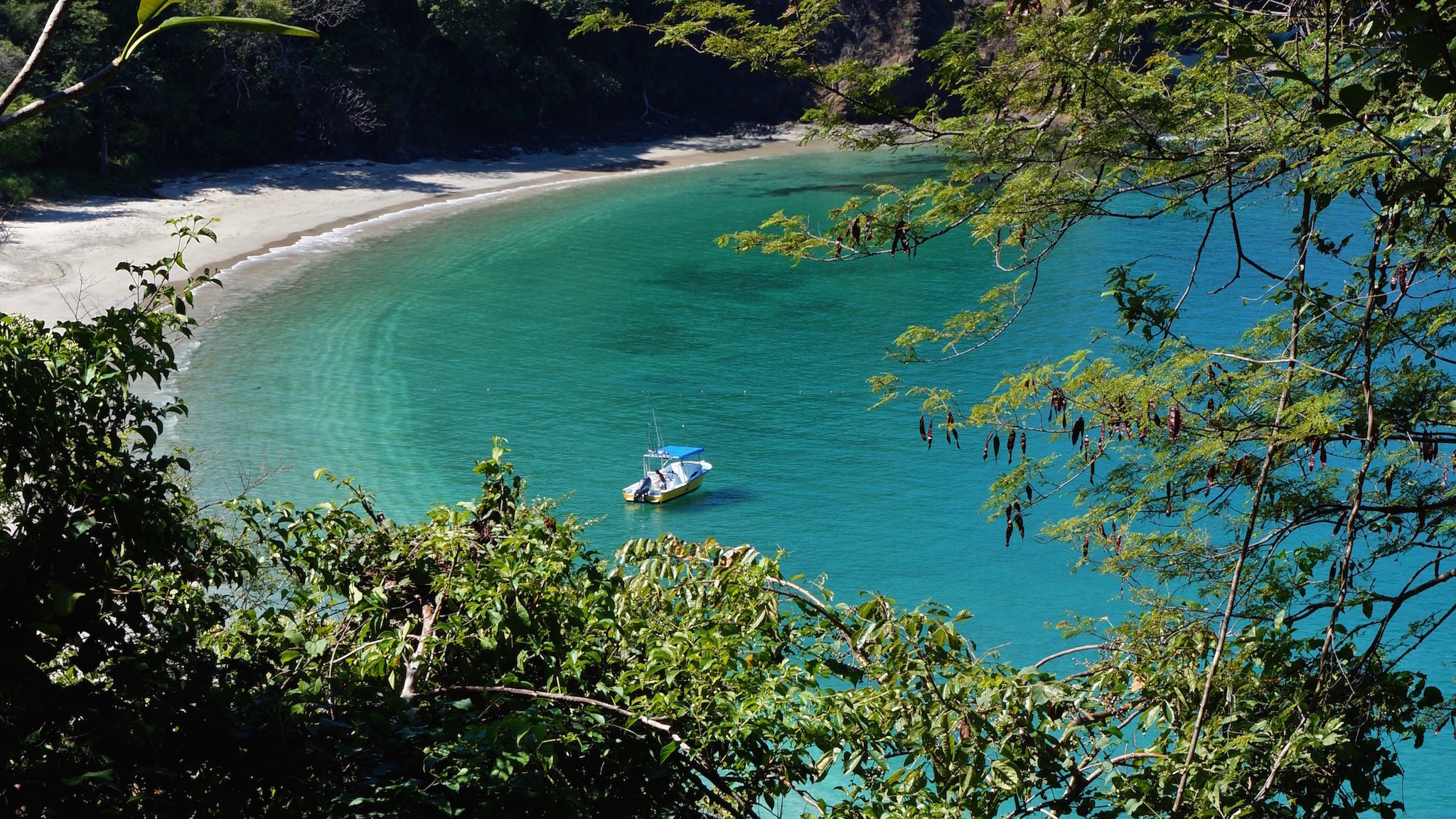 1. Peninsula Papagayo, Costa Rica
Not sure if you can last a day without your iPhone? Give it a try with the Disconnect to Reconnect program at the Four Seasons Resort Costa Rica. Here's how it works: you trade in your device to the hotel and receive a list of 24 tech-free activity ideas, from stand-up paddle lessons to a sunset toast at the beach. The hotel keeps your phone in a safety deposit box for a minimum of 24 hours.
The resort is situated on the stunning Peninsula Papagayo on the country's northwestern Pacific coast. You'll be surrounded by white sand beaches—Playa Virador on the ocean side and Playa Blanca on the bay side—plus, there's a spa, golf course, and private infinity pools.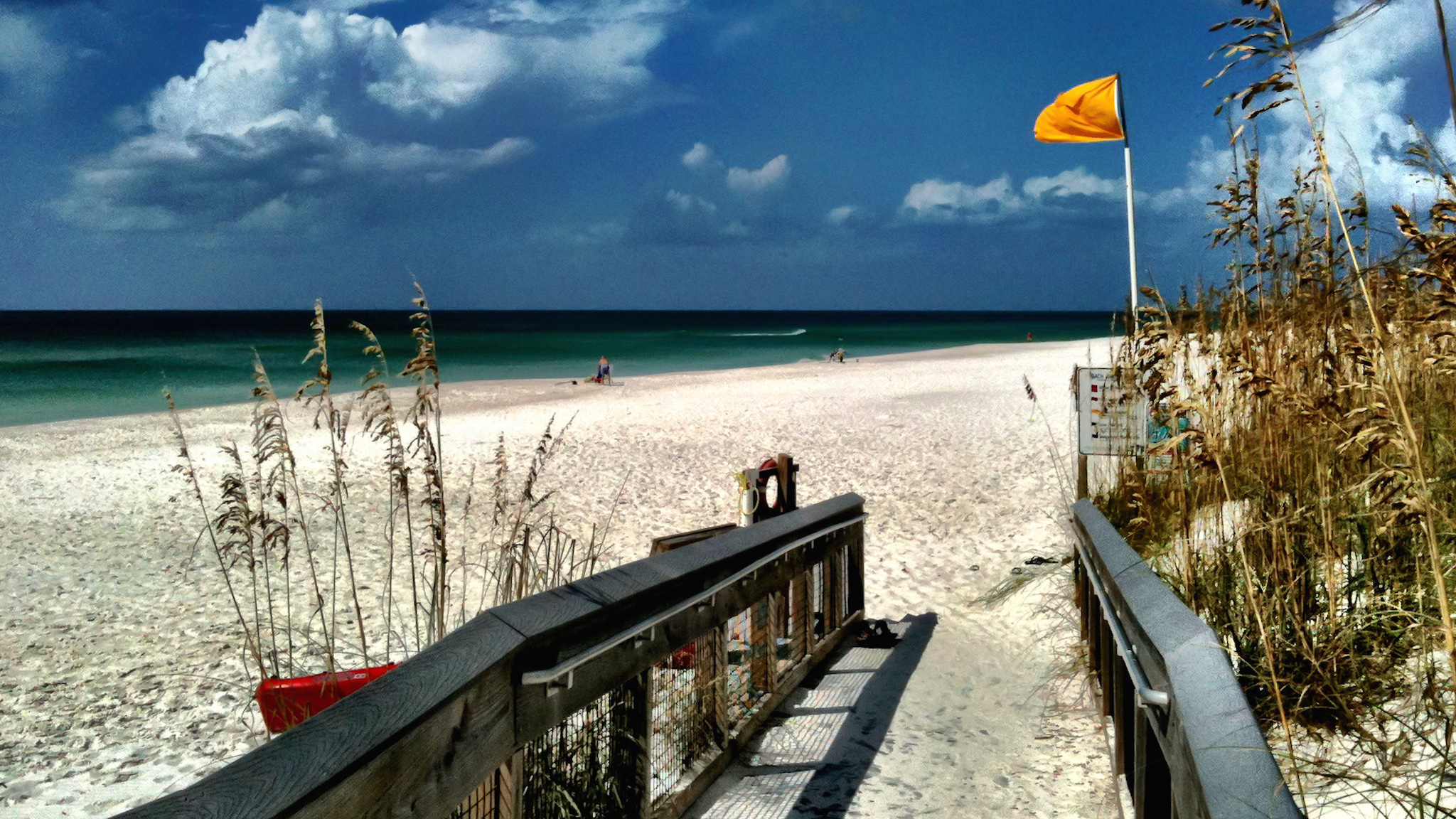 2. St. Joseph Peninsula State Park, Florida
At the tip of Cape San Blas, a spit of land south of Panama City on Florida's Panhandle, you'll find a pristine wilderness area and state park with more than nine miles of soft white beaches. It's off-the-grid "lite," as there are a few small beach communities and mom-and-pop restaurants down the peninsula. But once you're in the park itself, you'll be traffic, development, and cell phone service-free.
Camping here is easy, and there are plenty of outdoor activities. You can swim in the Gulf of Mexico or St. Joseph Bay, watch wildlife—from dolphins to deer—hike along the dunes, or just sit and soak in the beautiful sunsets from the beach.
A pocket of white sand enclosed by tall limestone cliffs, Shipwreck Beach (also called Navagio and Smugglers Cove) is one of the most beloved beaches in Greece. Its name comes from the rusty wreck of a ship that ran aground here in 1983 and still lies on the sand today. While the ship may give the beach its draw, it's the swimming pool-blue color of the water that will really blow you away.
The beach is located on the western coast of the Greek island Zakynthos, but due to the landscape, you can only get here by boat. The beach is popular and unlikely to be empty, but with nothing but sheer rock walls and the Mediterranean Sea in your sights, the real world will feel very far away.
No one ever said beaches have to be warm. The Jökulsárlón lagoon and beach in Iceland is an otherworldly sight: a lake full of icebergs, with chunks of ice that have floated away and settled on the beach. Depending on the light, the white ice may glow blue, creating a breathtaking scene against the volcanic black sand beach. It's said to be one of the world's best places for photography, but it's also a great place to lose yourself in the beauty of nature.
Jökulsárlón is on the southeast side of Iceland and can be reached as a day trip from the capital city of Reykjavík.
Down the coast from busy Puerto Vallarta, Majahuitas Resort is a peaceful, technology-free retreat on the sea. The all-inclusive resort runs on solar power, but the only thing resembling electricity you'll see are the lights that come on at night. Otherwise, say goodbye to all your devices; they won't work here.
There are a number of activities for guests, but most people are content to relax on the beach. In fact, not moving is encouraged so strongly that all you need to do is hold up a flag from your beach chair, and a server will come take your order. A gong tells you when it's time to eat—dinner is a communal affair, so you can get to know your fellow guests, many of whom come back year after year.
Getting to this remote one-mile stretch of sand is part of its allure. The golden beach waits at the end of the famous 11-mile Kalalau Trail, a demanding coastal hike along Kauai's North Shore. You need a permit to make the trek, and once here, you can camp on the beach for up to five days. The beach itself sits at the bottom of the lush Kalalau Valley and the steep green cliffs of the Nā Pali Coast.
You might not be the only person here; there's an offbeat community of squatters, some of whom have lived here for decades. But you won't find anything resembling electricity or human development; your shower is a waterfall. Daytrippers can also arrive by kayak (motorized boats are not allowed), but rough seas can make landing on the beach a challenge.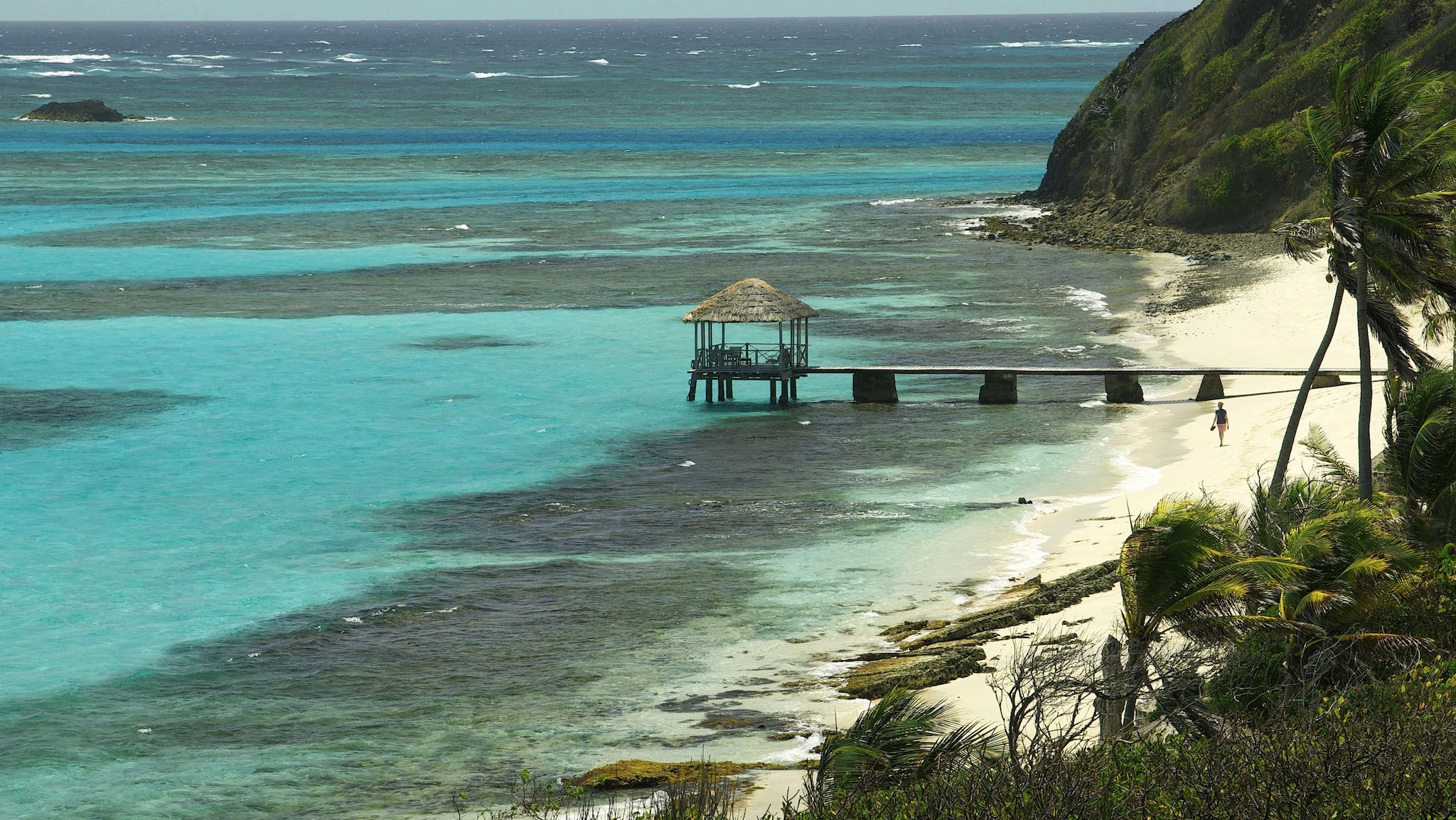 7. St. Vincent and the Grenadines, the Caribbean
St. Vincent and the Grenadines doesn't think you need to confine your digital detox to one resort. The country teamed up with a life coach to create a full guide to "de-teching" in SVG. Tips begin before your trip: "let people know you'll be non-contactable, as opposed to 'I'll be picking up urgent emails.'"
Once you're here, the 32 island chain has more beaches than you'll be able to visit, from the black sand Petit Byahaut and Mt. Wynne beaches on St. Vincent, to the unspoiled Princess Margaret Beach on Bequia and Macaroni Beach on Mustique. There's no Wi-Fi, television, or phone service at all on the exclusive Petit St. Vincent; instead, you can wander along the sandy shores that ring the island with zero distractions.
If you really want to escape, consider a stay in the middle of the Pacific Ocean. Heron Island, a small cay in the Great Barrier Reef, is about 90 miles from the coast of Australia. To get here, you need a boat or a seaplane.
Half the island is protected in a national park—it's a sea turtle breeding ground and bird sanctuary. The other half is home to Heron Island Resort, which has a "screen-free" policy of no TVs in rooms and no cell phone service. You can walk around the whole island in about 20 minutes, and you can get from your bed to the beach in about 20 seconds. Nature lovers have plenty to do: watch baby sea turtles scurry across the beach, look for whales and migrating birds, and, of course, snorkel or scuba dive on the world's largest coral reef. If you really need to check in, there is Wi-Fi at the bar only, but it will cost you $5 per hour.
Photo credits: Shutterstock, John Mayer/Flickr, Monica Renata/Flickr, Moyan Brenn/Flickr, Majahuitas Resort, Grant Montgomery/Flickr, St. Vincent and the Grenadines Office of Tourism, Heron Island Resort